Weekly Review

ECFA Membership Changes, MinistryWatch Database Changes, Trump's Faith Advisory Board, How To Read A Form 990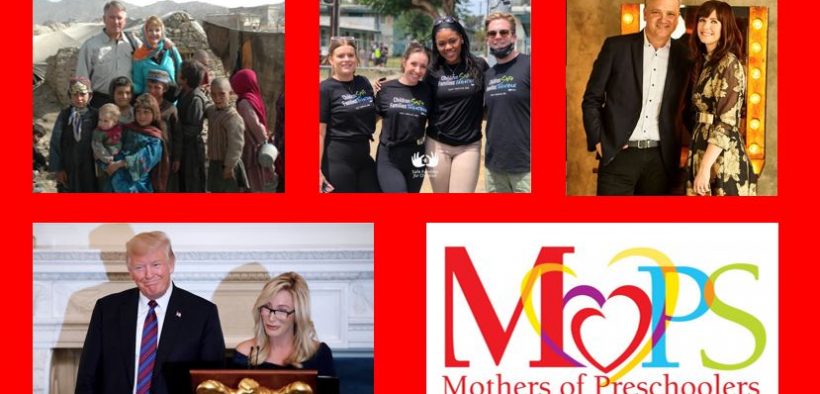 How To Find And Read A Form 990.  Here at MinistryWatch, we recommend that you NOT give to a Christian ministry until you review their Form 990. The Form 990 is a document all Christian ministries (except churches) must file and make publicly available every year.  However, many donors do not know where to find a Form 990, or how to read it. That's why we're offering a FREE webinar: "How To Find And Read A Form 990."  Please join me and MinistryWatch's board chairman Tim Burns (who is also a CPA) for this one-hour event, which includes a half-hour of instruction and a half-hour of Q&A with participants.  As I said, it's free, but you need to register.  You can do so by clicking here.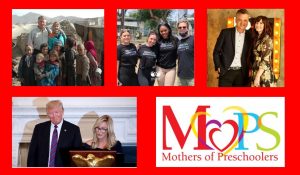 On the Podcast:  Trump's New Faith Advisory Board.  Each week, MinistryWatch brings you news about Christian ministries, as well as the latest in charity and philanthropy, news that we examine from a Christian worldview perspective.  Our goal is to help us become better stewards of the resources God has entrusted to us.  On today's program, former President Trump reinvigorates his Faith Advisory Board, we discuss the importance of putting Youth Protection Policies in place, and there's been a shake up at GRACE, the group that investigates sexual abuse in Christian environments.  We'll have details.  We begin today with news of turmoil at Safe Families for Children, an organization that bills itself as a faith-based alternative to foster care that has helped more than 50,000 families in crisis by caring for their at-risk children. You can hear the podcast on iTunes, Spotify, Stitcher, and other podcast apps, or you can simply click here.
ECFA Changes.  The following organizations have had membership status changes in the Evangelical Council for Financial Accountability.  ADDITIONS: Urban Mosaic (Wheaton, Ill.), Association of Related Churches (Birmingham, Ala.), Corazan de Esperanza (Gypsum, Colo.), Raise the Dough (Warsaw, Ind.), Coastline Calvary Chapel (Navarre, Fla.), Horizon Pregnancy Clinic (Huntington Beach, Calif.), Ethne (Carrolton, Tex.), Anglican House Media Ministry (Newport Beach, Calif.), Columbus Christian Academy (Steens, Miss.), Greenhouse Project (Chester, Penn.), Three Rivers Christian School (Longview, Wash.)  REMOVALS:  None
Access to MinistryWatch content is free.  However, we hope you will support our work with your prayers and financial gifts.  To make a donation, click here.
MinistryWatch Database Changes.  MinistryWatch now has financial and other information for nearly 1000 ministries in its database. These ministries represent more than $37-billion in total revenue, most of that donor revenue from evangelicals. The following ministries have their profiles updated with the most recent year's financial data. The Financial Efficiency rating of each ministry is in parenthesis. If this rating represents a change from the previous year, that change is noted: Ankerberg Theological Research Institute (3 Stars, Transparency Grade: A), World Team USA, Inc.  (Down 3 to 2 Stars, Transparency Grade: C), WorldVenture (4 Stars, Transparency Grade: C), TEAM (The Evangelical Alliance Mission)  (Up 2 to 3 Stars, Transparency Grade: C), Jews for Jesus (Down 2 stars to 1 Star, Transparency Grade:  C), Key Life Network (3 Stars, Transparency Grade:  A), Kingsway Charities (5 Stars, Transparency Grade:  C
Salary Data Now In MinistryWatch Database. We now have salary information for 3,000 executives from about 500 of the 850 ministries in our database posted in our profiles.  So check out this new addition by clicking on the red button at the top of this page, or here.  That takes you to our database.  The search engine is right there, and you can type in the name of a ministry you're interested in and our profile will pop right up – now, with compensation information for the top executives.
On-Line Training For Ministry Leaders.  Thanks to a partnership with Dunham + Co., MinistryWatch is now able to offer on-line training "short courses" in such topics as change management, fundraising, social media, and the use of cryptocurrencies such as BitCoin.   To read more about these courses, click here.
Audio Version of Faith-Based Fraud Now Available. Thanks to those of you who made my new book Faith-Based Fraud a best-seller in several Amazon categories this week.  It's now available in paperback and e-book versions.  To get your copy, click here.  This week, the new audio version released.  You can get that from Audible by clicking here.
New MinistryWatch Video.  In closing, a reminder that we have created a new, short (3.5 minutes) video that explains what we do here at MinistryWatch, and why.  If you're new to MinistryWatch, I hope you'll check it out.  To find it, click here.
MinistryWatch EXTRA Episode.  This week's EXTRA episode on the podcast features Dr. Del Tackett.  Tackett created The Truth Project, which has been seen by more than 20-million people, and introduced many to the concept of a Christian Worldview.  He is now working on The Engagement Project.  We discuss his new work, and also talk about the crisis in leadership in Christian ministry – and what we can do about it.  Listen here.