MinistryWatch's Top 10 Stories for the Month of February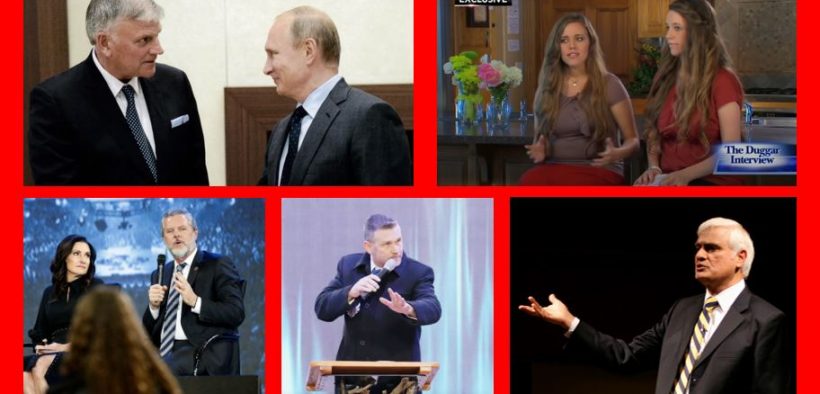 The following stories had the most page views at the MinistryWatch website during the month of February. We present them here in a "countdown" format, from 10 to 1. The first few sentences of each story are reproduced below. To read the entire story, click on the link. To read the Top 15 stories of 2021, click here.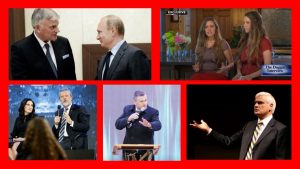 10. Former Plaintiffs in Bill Gothard Abuse Lawsuit Hit Back at Institute in Basic Life Principles' Statement to NBC News
Old allegations of sexual abuse at Texas-based Institute in Basic Life Principles (IBLP) recently resurfaced in an NBC News story tracing the ministry's longstanding ties to Michelle and Jim Bob Duggar of "19 Kids and Counting" fame, who once homeschooled their children under the IBLP's Advanced Training Institute curriculum. The NBC News story, published Feb. 6, highlights the ministry's many scandals since its peak as one of the most popular seminar hosts in the evangelical Christian community. Chief among those scandals were the abuse allegations that led IBLP founder and former president, Bill Gothard, to resign in 2014 after a short administrative leave. Anticipating the NBC News report's release, IBLP preemptively posted a statement responding to the reporter's inquiries. The post quickly prompted a counter-statement from three of Gothard's former accusers.
9. Some Christian Pro-Family Groups Face Reckoning over Praise for Putin
For most of the past century, America's conservative Christians and conservative politicians were united in the firm belief that Communist U.S.S.R.—and the later Russian nation—were anti-American, anti-God, and a threat to the world. In the 1950s, a young Billy Graham preached the Cold War as a holy crusade. In the 1970s, Hal Lindsey's The Late Great Planet Earth claimed the biblical book of Revelation said the Soviet Bloc would play a major role in the Apocalypse and the Second Coming of Christ. But that script has been flipped during the last decade, as traditional family values have brought together supporters of "Christian America" and "Holy Russia." A handful of U.S-based Christian nonprofits have consistently praised Russian president Vladimir Putin as a global beacon of hope, both for families and for the survival of Christianity.
8. Virginia Baptist Pastor Charged with 30 Counts of Child Sexual Assault
The pastor of a Baptist church in southwest Virginia has been charged with 30 felony counts of sexual assault against juveniles. Terry Compton, 62, the current pastor of Faith Independent Missionary Baptist Church in Damascus, Virginia, was arrested and charged by the Washington County Sheriff's Office. Compton is charged with 12 counts of taking indecent liberties with children; 12 counts of aggravated sexual battery; three counts of forcible sodomy and three counts of object sexual penetration, SWVA Today reported. The abuse allegedly started in 1995 and continued for 26 years.
7. Arkansas Judge Dismisses Duggar Sisters' Lawsuit
A federal judge in Arkansas has dismissed a lawsuit filed by four of Josh Duggar's sisters that claimed local government officials improperly provided police records to a magazine about abuse that occurred when they were minors. The sisters, Jill Dillard, Jessa Seewald, Jinger Vuolo, and Joy Duggar (at the time the lawsuit was filed, now Joy Forsyth), claimed Springdale and Washington County officials' release of police documents to In Touch magazine in 2015 violated Arkansas laws prohibiting the public disclosure of information that directly or indirectly identifies a victim of a sex offense.
Access to MinistryWatch content is free.  However, we hope you will support our work with your prayers and financial gifts.  To make a donation, click here.
6. 50 Largest Relief and Development Organizations
Christians have long been on the front lines of relief and development efforts. So it's no surprise that among the largest relief and development agencies in the country are Christian ministries. Two of them, World Vision and Compassion International, top $1 billion in revenue. This list should not be interpreted as a list of recommended ministries. They are ranked by total revenue, and not by ministry effectiveness, financial efficiency, or any other measure. To learn more about these ministries, click on the ministry's name and read the complete MinistryWatch profile on this organization.
5. Megachurch Pastor Returns to Pulpit after Affair Allegations
Tennessee megachurch pastor Tavner Smith apologized to his congregation for having an "inappropriate relationship," saying he had "caused devastation I can't take back." Smith, who leads Venue Church in Chattanooga, had been on a break from the pulpit after a video surfaced allegedly showing the pastor kissing a woman who is not his wife…The pastor said in an Instagram post Jan. 6 he would take a six-week sabbatical to "fill up" so he could come back "rested, refreshed and ready for the rest of the year." "I love you and I'll see you in February," he said. The Roys Report obtained a copy of a Facebook video of Feb. 6 services at the church showing Smith apologizing for causing any "embarrassment, heartache, or confusion."
4. Beyond the Billy Graham Rule
In 1948, evangelist Billy Graham recognized the temptation for ministerial leaders to succumb to sexual sin while traveling without their wives and families. His practice of not traveling, meeting, or eating alone with a woman other than his wife became the standard for ministers and leaders to protect themselves and others from sexual temptation and accusations of sexual impropriety. But the "Billy Graham rule" was insufficient to protect five men who claim Paul Pressler, a former Texas appeals court judge, sexually harassed or assaulted them during his long career as a Southern Baptist lay leader.
3. Gordon College Cancels Speaker for Describing 'Culture in Chaos'
Students at Gordon College organized a rally "in solidarity with women and the LGBTQA+ community" after a speaker made what were characterized as misogynistic and transphobic remarks during a chapel service. Marvin Daniels, the executive director and CEO of The Hope Center, a nonprofit that serves children, youth, and families in Kansas City, Missouri, was scheduled as a featured speaker for the Wenham, Mass. college's annual Deep Faith Week starting Feb. 14, the Gordon Review reported…In the context of a morning chapel sermon on 2 Corinthians 5, Daniels…described "a culture in chaos" where "they trying to redefine sexuality for us."
2. Jerry Falwell Jr.'s Sad Story
Recently, Jerry Falwell, Jr. and his wife, Becki, were interviewed in the pages of Vanity Fair about their precipitous fall from grace. The former president of Christian college juggernaut Liberty University drew ire for his vociferous support for Donald Trump as President, often reliant upon social media bombast. Not all Falwell critics were secular. Many conservative evangelicals found his conduct unbecoming of a Christian. Eventually, his wife's marital infidelity (plus other scandalous behavior) came to light, resulting in his ouster from both Liberty and the wider evangelical community. The story itself is sordid, and the writer betrays progressive biases in its myriad digs at the Moral Majority and the Religious Right. One worries that the Falwells are attempting a rebrand. Their words betray a desire to put some daylight between themselves and conservative church-going Christians, with Franklin Graham cast in a villainous role, excommunicating the Falwell family from the evangelical movement.
1. Tennessee Preacher Greg Locke Says Demons Told Him Names of Witches in His Church
The offering was over and the worship team at Global Vision Bible Church had just finished singing "Oh How I Love Jesus" when the Rev. Greg Locke began telling his church about his conversations with demons. Those demons, he said, had revealed the names of a group of "full-blown, spell-casting" witches who'd been sent to infiltrate Global Vision, a nondenominational church west of Nashville, Tennessee, where Locke is pastor. "To God be the glory, I lie not," he told the congregation at Global Vision on Feb. 13, which was meeting in a packed tent on the church's property. "We got first and last names of six witches that are in our church. And you know what's strange, three of you are in this room right now."