Weekly Review

ECFA Membership Changes, MinistryWatch Database Changes, On This Date At MinistryWatch.com, Question of the Week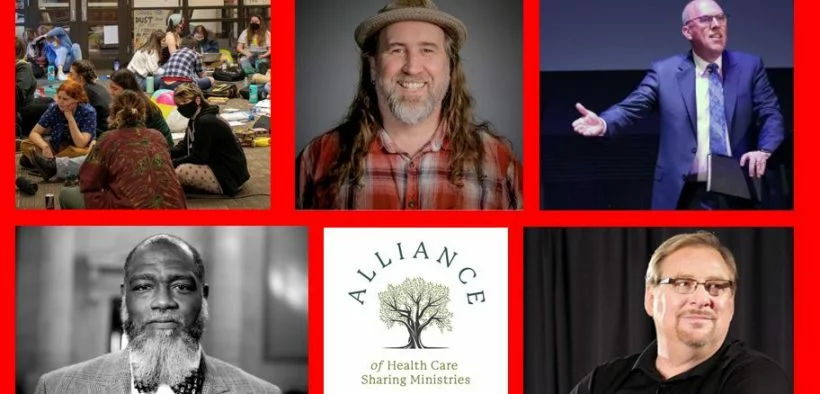 MinistryWatch 1000 Database Changes.  MinistryWatch now has more than 1,000 ministries in its database. These ministries represent more than $37 billion in total revenue, most of that donor revenue from evangelicals. The following ministries have their profiles updated with the most recent year's financial data. The Financial Efficiency rating, Transparency Grade, and Donor Confidence Score of each ministry are in parenthesis. If this rating represents a change from the previous year, that change is noted: Denver Rescue Mission (Up 3 to 4 Stars, Transparency Grade: A, DCS: Up 95 to 100), Jewish Voice Ministries International (1 Star, Transparency Grade: A, DCS: Up 90 to 95), Kids Alive International, Inc.  (1 Star, Transparency Grade: A, DCS: Up 90 to 95), Lamb & Lion Ministries (Down 5 to 4 Stars, Transparency Grade: A, DCS: 95), Leading The Way with Dr. Michael Youssef (Up 3 to 4 Stars, Transparency Grade: A, DCS: 100), Living Free, Inc.  (Down 2 to 1 Star, Transparency Grade: A, DCS: 90), Living Water International (1 Star, Transparency Grade: A, DCS: Down 90), MAP International (5 Stars, Transparency Grade: A, DCS: Up 80 to 85), Mars Hill Broadcasting Co, Inc.  (3 Stars, Transparency Grade: A, DCS: 90), Medical Teams International (MTI) (3 Stars, Transparency Grade: A, DCS: 90), Mercy Corps (3 Stars, Transparency Grade: C, DCS: 65), Mercy Medical Angels (previously Mercy Medical Airlift) (Up 3 to 4 Stars, Transparency Grade: C, DCS: 80), Miracle Hill Ministries, Inc.  (4 Stars, Transparency Grade: A, DCS: 95), Mission Possible (2 Stars, Transparency Grade: A, DCS: 95), Officers' Christian Fellowship (3 Stars, Transparency Grade: A, DCS: 95), One Collective formerly International Teams (4 Stars, Transparency Grade: A, DCS: 100), OneChild / formerly One Child Matters and Mission of Mercy (3 Stars, Transparency Grade: A, DCS: 90), Open Doors with Brother Andrew, Inc.  (2 Stars, Transparency Grade: A, DCS: 100), Operation Blessing / OB (4 Stars, Transparency Grade: A, DCS: 80), Partners International (Down 4 to 2 Stars, Transparency Grade: C, DCS: 85), Persecution Project Foundation (4 Stars, Transparency Grade: A, DCS: 90), Pioneers, Inc.  (3 Stars, Transparency Grade: A, DCS: 40), ReFrame Ministries pka Back to God Ministries International (Up 1 to 2 Stars, Transparency Grade: C, DCS: Up 50 to 55), The Navigators (2 Stars, Transparency Grade: C, DCS: 75), WAY Media (2 Stars, Transparency Grade: A, DCS: 95), African Enterprise (Up 1 to 2 Stars, Transparency Grade: A, DCS: Up 90 to 95), Amazing Facts (Down 2 to 1 Star, Transparency Grade: C, DCS: Down 60 to 55), East-West Ministries International (Up 2 to 3 Stars, Transparency Grade: C, DCS: 75), Food for the Hungry, Inc.  (Up 2 to 3 Stars, Transparency Grade: A, DCS: 95), Helping Up Mission  (Down 4 to 3 Stars, Transparency Grade: A, DCS: 90), Institute in Basic Life Principles (Up 1 to 2 Stars, Transparency Grade: C, DCS: Up 50 to 55), International Students Inc.  (1 Star, Transparency Grade: C, DCS: Up 60 to 85), Key Life Network, Inc.  (Down 4 to 3 Stars, Transparency Grade: A, DCS: 75), Luis Palau Evangelistic Association (Up 4 to 5 Stars, Transparency Grade: A, DCS: 90), Mennonite Economic Development Associates (MEDA) (Down 3 to 2 Stars, Transparency Grade: C, DCS: 70), Rafiki Foundation (Down 4 to 3 Stars, Transparency Grade: A, DCS: 95), Roever Evangelistic Association (Down 2 to 1 Stars, Transparency Grade: A, DCS: Down 85 to 80), Shelter For Life International Inc.  (Down 4 to 3 Stars, Transparency Grade: A, DCS: 95), SIL International (Up 2 to 3 Stars, Transparency Grade: A, DCS: 80). The following ministry has been added to the MinistryWatch database with the most recent year's financial data: Acton Institute for the Study of Religious Liberty (2 Stars, Transparency Grade: C, DCS: 70)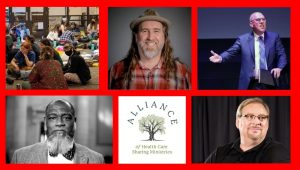 Question of the Week.  We've started a new feature here at MinistryWatch.  Lawyer and non-profit expert Don Kramer answers a reader question about non-profits each week.  This week's question:  Can a church renew a pastor's contract without first agreeing on a salary?  Read the answer here.
ECFA Changes.  The following organizations have had membership status changes in the Evangelical Council for Financial Accountability.  ADDITIONS:  Youth For Christ of Polk County (Winter Haven, Fla.), Youth for Christ Central Valley (Modesto, Calif.), Without Permission (Modesto, Calif.), Promised Land Living (Raleigh, N.C.), Link Care Foundation (Fresno, Calif.), First Choice for Women (Muncie, Ind.)  REMOVALS:  Aurora Ministries (Bradenton, Fla.), 127 Worldwide (Raleigh, N.C.)
On This Date At MinistryWatch.com.  SEVEN YEARS AGO.  One of the three Executive Elders at the recently dissolved Mars Hill Church has publicly apologized for his behavior there.
In a series of blog posts published over the past few weeks, Sutton Turner took responsibility for not his role in a book-buying scandal, as well as to helping perpetuate a culture of fear and intimidation at the Seattle megachurch that dissolved earlier this year.  Read more here.   TWO YEARS AGO:  The COVID pandemic has forced the permanent closure of at least 60 private schools, most of them Christian schools, according to a study by the Cato Institute.  Read more here.  ONE YEAR AGO:  TrailLife USA, a Christian alternative to the Boy Scouts, has seen a significant rise in membership.  Read more here.
On the Podcast:  Southern Baptists Meet, Seattle Pacific Fractures, and One of the Nation's Largest Methodist Churches Departs.  On today's program, Seattle Pacific University is struggling with issues of human sexuality.  A three judge panel in Colorado ruled against a Christian school's ability to hire and fire teachers based on belief.  And the United Methodist Church has settled a dispute with one of the largest churches in its denomination.  The church gets to leave and keep its building, but it will pay millions to the denomination.  We begin today with news from the Southern Baptist Convention's annual meeting, which took place this week in Anaheim, California.  You can hear the podcast on iTunes, Spotify, Stitcher, and other podcast apps, or you can simply click here.
Access to MinistryWatch content is free.  However, we hope you will support our work with your prayers and financial gifts.  To make a donation, click here.
Send Us Your News Tips.  Do you have a story idea for MinistryWatch?  If so, send us an email.  A lot of the stories we do originate from our readers and listeners.  They send us news tips, press releases, emails, questions, and links.  So, if you have a story you'd like us to cover, or a ministry that you think needs a closer look, please email us.  Our email is [email protected].  That will come directly to my desk, and we'll take it from there.  
Salary Data Now In MinistryWatch Database.  We now have salary information for nearly 6,000 executives from more than half of the ministries in the MinistryWatch 1000 database.  So check out this new addition by clicking on the red button at the top of this page, or click here.  That takes you to our database.  The search engine is right there, and you can type in the name of a ministry you're interested in and our profile will pop right up – now, with compensation information for the top executives.
75 Red Flags.  MinistryWatch has released a new free booklet, "75 Red Flags To Consider Before Donating For A Christian Ministry."  To read more, and to download your free, printable copy of the 18-page booklet, click here.
MinistryWatch Video.  A reminder that we have created a short (3.5 minutes) video that explains what we do here at MinistryWatch, and why.  If you're new to MinistryWatch, I hope you'll check it out.  To find it, click here.