EDITOR'S NOTEBOOK: The rise and fall of Venue Church, defining spiritual abuse, and AG overreach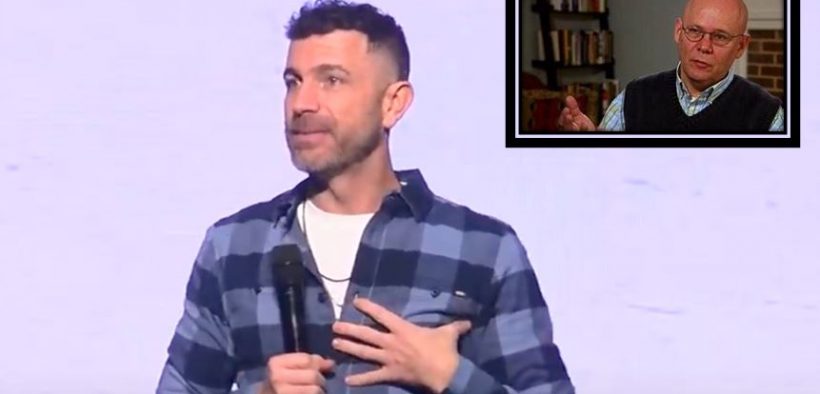 Editor's Note:  Most Saturdays we will feature this "Editor's Notebook" column. MinistryWatch President Warren Smith will comment on one or more stories in the week's news, adding an additional perspective or, sometimes, a behind-the-scenes look at how the story came to be.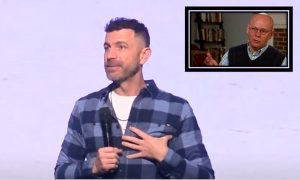 Rise and Fall of Venue Church.  The building that housed Venue Church is set to be auctioned off from the steps of the local courthouse Aug. 24, just six months after a video surfaced allegedly showing its head pastor kissing a woman who was not his wife.
A notice of foreclosure that appeared in The Chattanooga Times Free Press said Venue Church has defaulted on payments on the more than $2 million the church owes on a property at 6401 Lee Highway in Chattanooga, its main campus. 
The church began to crumble after a video surfaced in 2021 allegedly showing head pastor Tavner Smith kissing a staff member while he was still in the process of divorcing his now former wife Danielle. Smith announced in January 2022 that he would take a month-long sabbatical to get counseling and "spend some time with God." 
Eight church employees quit after confronting Smith about the video, and more staff member and volunteer resignations followed.  Then other former employees began to come forward, sharing concerns about Smith and the way he ran the church.
When Smith returned to the pulpit in February, he apologized to his congregation for having an "inappropriate relationship" and admitted he had "caused devastation I can't take back."
Access to MinistryWatch content is free.  However, we hope you will support our work with your prayers and financial gifts.  To make a donation, click here.
Two quick observations about this situation:  First, a one-month sabbatical is not nearly long enough.  Neither Tavner Smith nor his elders thought that one through.  A year, or two, would have been more appropriate.  Secondly, this situation is another example of a phrase we use so often here at MinistryWatch that it is something of a cliché: "Leaders rise based on competence, but fall based on character."  If a leader's character is not being tested and strengthened as their platform is growing, then they are – inevitably – headed for a fall.
What Is Spiritual Abuse?  We spent some time this week on the MinistryWatch site looking at the issue of spiritual abuse.  At what point does normal conflict – disagreements that are bound to rise in any organization – rise to the level of spiritual abuse?
This issue has become important because there have been clear examples of spiritual abuse in the church in recent years.  We have reported on many of them here.  But we've also seen situations in which there was merely disagreement in the direction of a church. A leader made a decision that a member didn't agree with, and suddenly accusations of spiritual abuse and toxic leadership are filling the air – and sometimes social media.
That's why a few principles might be helpful.  Spiritual abuse involves the misuse of spiritual authority.  It is a label that should not be slapped on a leader who has the responsibility of making hard decisions because of his position.  The label "spiritual abuse" should be reserved for those who are either intentionally attempting to harm and deceive, or are not self-aware enough to understand that's what they are doing.  
Spiritual abuse is often enabled by a lack of transparency.  It is often easier to address the policies and procedures related to transparency (an independent board, release of financial statements, etc.) than to confront abuse itself.  Also, transparency tends to prevent abuse, and sometimes cure it when it occurs.  As the old saying goes, "Sunlight is the best disinfectant."
Danger in the Northwest Quadrant.  Washington state Attorney General Bob Ferguson confirmed on Friday (July 29) that his office is investigating Seattle Pacific University, a private Christian school associated with the Free Methodist Church, for potential illegal discrimination against people who identify as LGBTQ due to the school's hiring practices.
The announcement comes after the university on Wednesday sued Ferguson, claiming his probe aims to influence the school "in its application and understanding of church teaching," according to the claim. The university is represented by the Becket Fund for Religious Liberty.
This case is worth our attention.  Both the law and the facts favor Seattle Pacific.  The fact that neither the law nor the facts prevented the attorney general from investigating SPU is troubling in the extreme.  Even if SPU wins its case, the time and money will be hard to recover.  The case will likely have a chilling effect on other Christian colleges and universities.  We have been covering the protests at SPU for months now, and we'll continue to do so in the future.