MinistryWatch's Top 15 Stories of the Year 2021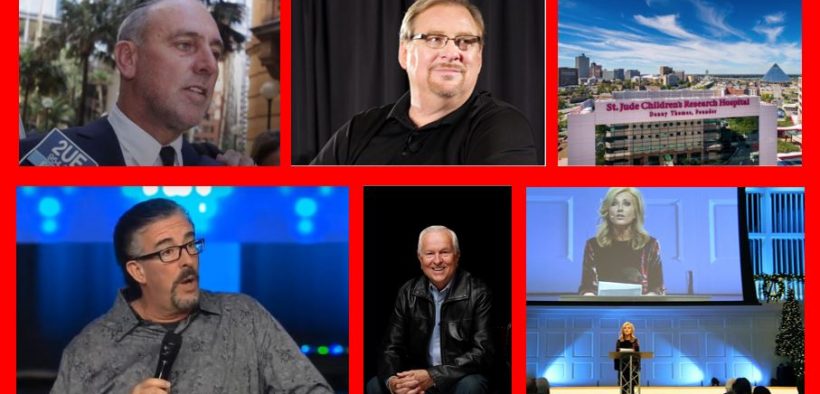 Editor's Note:  To hear Warren Cole Smith and Christina Darnell discuss this list, click here.  To see the Top 10 Stories of 2020, click here.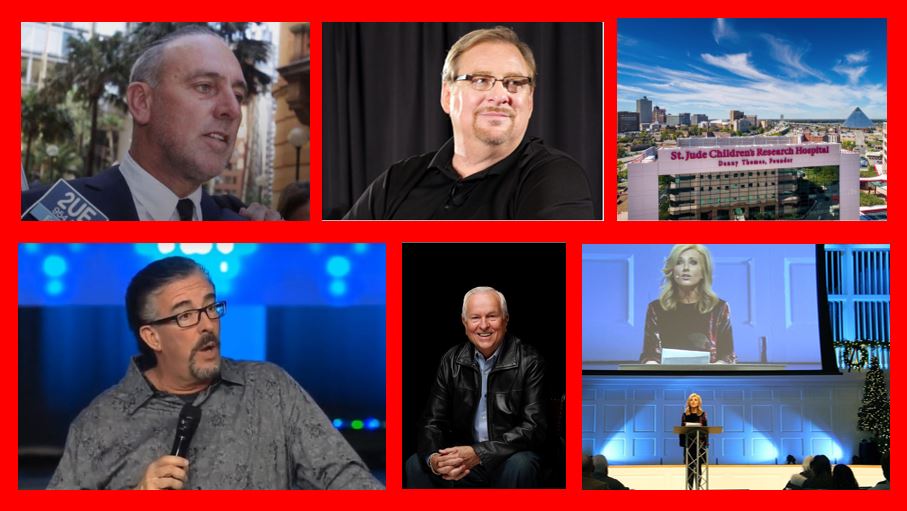 Below is a list of the Top 15 stories of the year, as ranked by the number of page views at the MinistryWatch website, plus a bit of description and commentary for each story.
One of the things that sets MinistryWatch apart is our database of the 1000 largest Christian ministries in the nation.  We call it the MinistryWatch 1000.  And in that database we also collect salary information, that we directly import from the Form 990s of the ministries in our database.  We have the salaries of more than 5000 Christian ministry executives, but the list of executive salaries is the list that always gets the most attention.  
Well-known media personality Glenn Beck helped raise about $30-million, supposedly to help transport Afghan Christians and others out of Afghanistan after the American pullout there back in August.
Beck and the organizations he is associated with, The Nazarene Fund, claimed they would provide aid and transportation for thousands of Afghan refugees.  He worked with an organization called The Nazarene Fund, which is led by a man named Tim Ballard, who has been a controversial figure because of his work in the sex trafficking arena.
The Nazarene Fund announced ambitious plans to help the refugees, and photos of refugees cramming airplanes as they departed from Afghanistan became a part of the narrative for both the Nazarene Fund and for the chaotic pullout from Afghanistan.  
However, it is not clear that all of that $30-million actually went to help Afghanis.  Our reporter Steve Rabey took a close look at what happened to the money, and he discovered that it is hard to verify the claims that Beck and The Nazarene Fund were making.  
The Chronicle of Philanthropy encourages donors to beware of Afghan relief efforts.  It reported that fundraising for Afghanistan is quickly ramping up: "Groups raising money for Afghanistan relief also are benefiting from wall-to-wall news coverage of the U.S. withdrawal and Taliban takeover, which in turn increases…pressure…to give."
Christian apologist Josh McDowell made statements at a conference that some people considered racially insensitive.  He later apologized for the comments, and has taken a break from public ministry in the aftermath of the incident.  
Access to MinistryWatch content is free.  However, we hope you will support our work with your prayers and financial gifts.  To make a donation, click here.
From July is the story of resignations at the historic and influential Bethlehem Baptist Church.  The church is best known as the decades-long home of John Piper.  Piper retired in 2013, and Jason Meyer stepped into that role.  It was not an easy transition, but Meyer resigned in July, giving no explanation for his departure.  However, others have since gone public claiming that Meyer exhibited a domineering, even bullying management style.  
As we reported in September of 2020 – Perry Stone admitted to acting inappropriately with female employees of his Tennessee-based ministry.  He took a short break from ministry, but he's back, and in a recent Facebook post he criticized "ministry watchdog groups."
This is another story that also showed up on last year's Top 10 List, coming in at Number 10 on our 2020 list of most read stories of the year.  I should also add that by year-end 2021, yet more accusations had come out against Stone, so this is a story that is likely not over.
Our next story involves the Southern Baptist Convention.  They've certainly been in the news a lot this year over issues of sexual abuse.  But the story that landed them at number 6 on our list had little or nothing to do with the sex abuse scandal.
It was the announcement in April that popular Southern Baptist speaker and teacher Beth Moore was leaving the SBC.  It was a huge deal because Beth Moore may have been the highest profile woman in the SBC.  And I think it is fair to say that the sexual abuse scandal in the SBC did in fact play a role.  In the weeks prior to her departure, she had become increasingly outspoken about not just the sexual abuse scandal, but about how many Southern Baptist leaders had become better known for their political activism than for their preaching of the Gospel.
When she left the SBC, she said she was still a Baptist, but she could no longer identify with the Southern Baptist Convention.  Though by year-end, it looks like she's not a Baptist, either.  She recently joined an Anglican church in her hometown in Texas.  
Some high profile charismatic preachers – about 150 of them, in fact – prophesied that Donald Trump would be elected president, and when that didn't happen, it produced a lot of soul-searching in that community.  Some of them – including Jeremiah Johnson, of Charlotte, N.C. – repented of his failed prophesies and took a break from ministry.  But most of them issued no apology or correction of any kind.  That caused other, more scrupulous charismatic leaders to issue a document in April defining what it called "prophetic standards."  It was an attempt to identify what constitutes a true prophesy, and what is merely a wish, or an opinion.
So will these standards do any good?  A limited good, perhaps.  They likely won't change the behavior of these unscrupulous prophets, but it might provide their followers some guidance for identifying them as unscrupulous.  So in that sense it could be a wake-up call for those in the charismatic movement.
The eighth most read story on the MinistryWatch website this year was actually a story we published in 2020.  In August of 2020 we published an extensive list of churches and ministries that received more than $1-million in Payroll Protection Program loans.  That story was one of the most viewed stories of 2020.  In fact, it was #1 on last year's list.
I think one of the reasons this story has proven to have such a long tail is that it did something that I think we do pretty well here at MinistryWatch, and that is to take an overwhelming amount of information and put it a form that is both understandable and actionable.  
Hillsong founder Brian Houston stepped down from a leadership role in the church in advance of going on trial in Australia.  That resignation came in September, just days before he was scheduled to go on trial for allegedly concealing inappropriate sexual activity by his father, who had been active in ministry as well. 
This investigation was originally done by the non profit journalism organization Pro Publica.  We reprinted this article as part of a partnership we have with them.  The article essentially said that hundreds of millions of dollars donated to St. Jude Hospital does not, in fact, go either to the care of children or to research, but to fundraising, to the creation of huge endowments, and to massive salaries. Jude is not a Christian organization, it often aligns with well-known evangelicals.  Amy Grant, for example, was a spokesperson for the organization for years.  St. Jude has also taken a page out of the child sponsorship playbook written by such Christian organizations as Compassionate International.  This child sponsorship model has proven to be an enormously effective fundraising technique, and one that evangelical donors understand.  
Here are links to a few bonus stories:
Saddleback Church pastor Rick Warren on June 6 announced the church will begin the official search for his successor, signaling he will retire after 40 years in his pulpit.
Embattled Dallas megachurch Senior Pastor Todd Wagner has resigned from his position after accusations of spiritual abuse led elders to question his leadership of Watermark Community Church. Elder and staff member David Leventhal stepped down in late March, citing "an erosion of trust" in Wagner's ability to lead.
Ravi Zacharias International Ministries needed to take radical action if it wanted to plot a course back to credibility.  Unfortunately, by year-end, the ministry had adopted almost none of the recommendations we made in this January 2021 editorial.
Dave Ramsey has spent the past three decades trying to build what he calls the best place to work in America.  From his headquarters south of Nashville, the evangelical Christian personal finance guru runs a media and live events empire that includes a popular national talk radio show. Tickets to workshops on topics such as "EntreLeadership" run from $3,000 to $10,000.  Thousands of churches around the country, meanwhile, host Ramsey's "Financial Peace University," a 9-week program built around his principles for handling money "God's way."  This article takes a close look at his multimedia empire.
In April, former reality TV star and Christian ministry executive Josh Duggar was arrested on child pornography charges.  He was later convicted of these charges and is now awaiting sentencing.