Ep. 202: Translating The Bible In A New Way:  A Conversation With Jane Schoen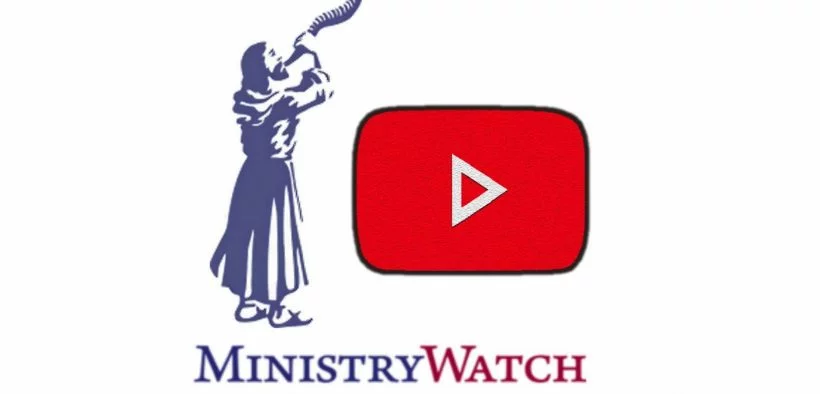 Today I welcome back to the program Jane Schoen. Jane is the director of Strategic Initiatives for the Strategic Resource Group, an organization that funds projects to reach unreached people groups in the Middle East and North Africa, the so-called MENA region of the world.
A year ago I reported on a new initiative by the Strategic Resource Group that – if successful – could have a dramatic impact on the way we do Bible translation. They are using a so-called Translation Service Provider – an organization that normally translates contracts, treaties, movie scripts, books, and all manner of other material – to translate the Bible. The company it is using is called Lingua Linx. I wrote an article about this process back in August of last year.  Earlier this year we checked in with Jane to see how things were going, and today we look in again.
The very fact that Jane and SRG are allowing me to have these regular check-ins is dramatically different from the way the Bible translation industry normally operates.  It's an industry cloaked in secrecy and layers of bureaucracy.  In fact, for the past two years or so, I've written nearly two dozen articles on the industry and its practices, and you can find links to these articles below.  I encourage you to check them out.
Before we go, I'd like to remind you that MinistryWatch is donor supported.  We take no money from ministries.  All of our content is free.  No paywall.  That means we couldn't do what we do without faithful donors.  You guys are the real heroes of this enterprise.  So if you'd like to join that heroic group by pitching in to make sure that MinistryWatch remains a viable endeavor, you can go to MinistryWatch.com and hit the "donate" button at the top of the page.  And if you donate in the month of August, we'll send you, as our thank you, a subscription to WORLD Magazine.  That's a print AND digital subscription, which has a value of more than $100.  That's for a gift of any size.
The producers for today's program are Rich Roszel and Jeff McIntosh.   We get database, technical, and editorial support from Stephen DuBarry, Christina Darnell, Emily Kern, Rod Pitzer, and Casey Sudduth.
Until next time, may God bless you.
Links Mentioned in Today's Program
Here is a list of articles we have written about the Bible translation industry, from oldest to newest:
 ECFA Charter Member, Wycliffe Associates, Resigns Membership While Under Review – March 7, 2020
https://ministrywatch.com/ecfa-charter-member-wycliffe-associates-resigns-membership-while-under-review/
What Would Wycliffe Fly? – March 19, 2020
https://ministrywatch.com/what-would-wycliffe-fly/
Wycliffe Associates Touts MAST, Print-On-Demand – April 15, 2020
https://ministrywatch.com/wycliffe-associates-touts-mast-and-print-on-demand-program/
When Is A Bible Translation Not A Bible Translation – May 14, 2020
https://ministrywatch.com/when-is-a-bible-translation-not-a-bible-translation/
Bible Translation At A Crossroads – June 30, 2020
https://ministrywatch.com/the-bible-translation-industry-is-at-a-crossroads/
American Bible Society Names Robert Briggs As President – June 30, 2020
https://ministrywatch.com/american-bible-society-names-robert-l-briggs-as-president-and-ceo/
Key Executives Depart Wycliffe Associates – August 12, 2020
https://ministrywatch.com/key-executives-depart-wycliffe-associates/
Bruce Smith Out As President/CEO of Wycliffe Associates – October 13, 2020
https://ministrywatch.com/bruce-smith-out-as-president-ceo-of-wycliffe-associates/
Wycliffe Associates Sees Revenue Decline – March 4, 2021
https://ministrywatch.com/wycliffe-associates-sees-revenue-decline/
Women's Conference Attendees Pledge $1.5-Million To Bible Translation Efforts – March 17, 2021
https://ministrywatch.com/womens-conference-attendees-pledge-more-than-1-5-million-to-bible-translation-effort/
Bible Translation Organizations Form Alliance (IllumiNations) – April 5, 2021
https://ministrywatch.com/bible-translation-organizations-form-alliance-to-translate-bibles/
Wycliffe Associates Claims 30 Bible Translation Projects Underway in Indonesia – April 27, 2021
https://ministrywatch.com/wycliffe-associates-claims-30-new-bible-translation-projects-underway-in-indonesia/Biblica Income Rising After Long Decline – May 7, 2021
https://ministrywatch.com/biblica-income-rising-after-long-decline/
Details Few in Seed Company Partnership – July 13, 2021
https://ministrywatch.com/details-few-in-spoken-worldwides-partnership-with-seed-company/
Wycliffe Associates Says It Will Use Radio To Reach Isolated People Groups – July 21, 2021
https://ministrywatch.com/wycliffe-associates-says-it-will-use-radio-to-reach-isolated-language-groups/
Translation Service Providers Could Be Paradigm Changing – August 5, 2021
https://ministrywatch.com/translation-service-providers-could-be-paradigm-changing-for-bible-translation-industry/
Wycliffe Associates Claims To Help Spoken-Only Languages Get Access to Scripture – August 26, 2021
https://ministrywatch.com/wycliffe-associates-claims-to-help-spoken-only-language-groups-gain-access-to-scriptures/
Just How Broken Is The Bible Translation Industry – September 21, 2021
https://ministrywatch.com/just-how-broken-is-the-bible-translation-industry/
Outsourcing Bible Translation? – January 17, 2022
https://ministrywatch.com/outsourcing-bible-translation/
List of 50 Largest Bible Translation and Missions Organizations – May 2, 2022
https://ministrywatch.com/outsourcing-bible-translation/
Podcast: Play in new window | Download
Subscribe: RSS