Wycliffe Associates Says It Will Use Radio To Reach Isolated Language Groups

But details of new initiative are few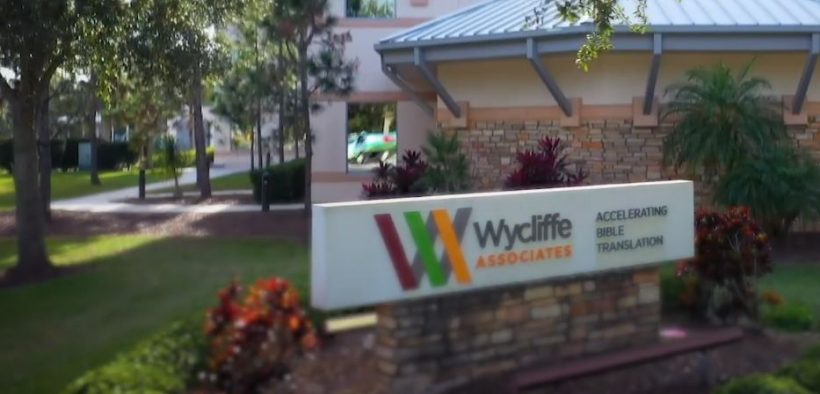 Wycliffe Associates, an Orlando-based Bible translation organization that MinistryWatch has been investigating because of concerns about transparency and accountability, continues to make claims about its Bible translation activities.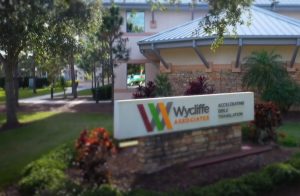 The latest claims came in a July 1 press release announcing a project to reach "35 new language groups by training mother-tongue translators via radio, reaching across borders to teach Bible translation methods to local believers."
MinistryWatch made repeated requests to Wycliffe Associates for a list of the 35 new languages, but received no response.  MinistryWatch also made repeated requests regarding the cost of the project, and when it would be complete, but Wycliffe Associates did not respond.
Last year, Wycliffe Associates resigned from the Evangelical Council for Financial Accountability (ECFA) "while under review of compliance with Standards 7.1 and 7.2."
Standard 7.1 says:
In securing charitable gifts, all representations of fact, descriptions of the financial condition of the organization, or narratives about events must be current, complete, and accurate. References to past activities or events must be appropriately dated. There must be no material omissions or exaggerations of fact, use of misleading photographs, or any other communication which would tend to create a false impression or misunderstanding.
Standard 7.2 says:
Statements made about the use of gifts by an organization in its charitable gift appeals must be honored. A giver's intent relates both to what was communicated in the appeal and to any instructions accompanying the gift, if accepted by the organization. Appeals for charitable gifts must not create unrealistic expectations of what a gift will actually accomplish.
In October 2020 Wycliffe Associates President Bruce Smith announced his resignation.  Longtime Wycliffe Associates executive Tim Neu served as interim president until the naming of a new president, Simoun Ung, effective July 1.
Access to MinistryWatch content is free.  However, we hope you will support our work with your prayers and financial gifts.  To make a donation, click here.
While Wycliffe Associates would not identify the languages or people groups targeted by this project, its press release announcing the project said, "Some of the language groups are located in geographically isolated places without infrastructure, roads, or access. Other language groups are unreachable due to repressive governments that are opposed to the Christian faith. The Internet is monitored, and it's impossible for Christians or Americans to travel to these regions."
The press release concluded: "Wycliffe Associates currently has Bible translation projects underway in 748 languages. To date, the organization has facilitated the completion of 481 New Testaments."  
In May, Wycliffe Associates said it had "helped launch 294 new Bible translations and is currently accelerating the work of Bible translation in 68 countries, with 751 Bible translations in progress."  
However, in November of 2020 Wycliffe Associates said it had 798 Bible translation projects underway, and in April of 2020 it said it had "1,350 translations currently in progress."  
In October of 2019, it claimed to have 1,200 translation projects underway.  That same press release claims it has started more than 1,500 translations since 2014. 
With varying numbers of translation projects reported over the last few years, it is unclear which projects are completed, abandoned, or ongoing. Repeated requests by MinistryWatch to Wycliffe Associates to clarify lists of the translated languages have gone unanswered.
Wycliffe Associates saw a six percent revenue decline for the year ending Sept. 30, 2020.  Revenue for 2020 was $45.9 million. Revenue for the year before was $49.1 million.