Translation Service Providers Could Be Paradigm-Changing For Bible Translation Industry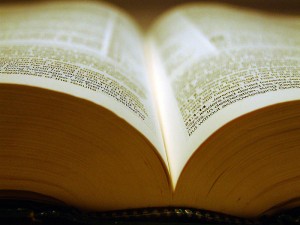 Paul Schultheis was growing increasingly concerned by what he was seeing from Bible translation organizations.  He had become a significant donor to some of them.  One of the organizations he is part of, Strategic Resource Group, aggregated the gifts of other high-capacity donors.  In total Schultheis and SRG had donated millions of dollars to Bible translation efforts.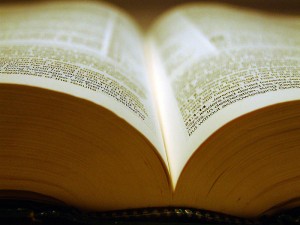 But questions nagged him.  Why are translations so expensive?  Why do they take so long?  Why is it so difficult to get progress reports on specific projects?
Was there a better way?
Schultheis said, "It suddenly occurred to me that there were other translations going on in the world."  And some of these translation projects are every bit as complex and technically difficult as Bible translations.  "Who translates treaties?  Medical books?  Educational materials?  Poetry and movie scripts?  Legal contracts?" 
Schultheis discovered that the translation industry was a "large and sophisticated industry, serving everyone from governments to the movie industry." 
Could he partner with some of these companies for Bible translation? 
Schultheis said, "I thought if we could eliminate or reduce the time to find translators and also eliminate the time to train novices to translate, the whole process could be expedited. Then the application of project management tools with clear schedule and milestone reporting would also add additional efficiency and effectiveness."
Access to MinistryWatch content is free.  However, we hope you will support our work with your prayers and financial gifts.  To make a donation, click here.
Closing The Gap 
SRG decided to conduct an experiment.  Through its Unreached People Groups Initiative, it has asked a translation company, LinguaLinx, to translate the Bible – Old and New Testament, both written and oral versions — into three Middle Eastern dialects.  
It is difficult to get clear commitments from traditional Bible translation organizations about the cost and time frame for such a project.  But it would not be unusual to hear that a Bible translation project would take more than a decade and cost $1.5- to $2-million to complete.
LinguaLinx said it could deliver the same result in 11 months, for about $250,000. 
Jane Schoen is the Director of the Unreached People Groups Initiative for SRG.  She calls this process TSP, for Translation Service Provider.  She told MinistryWatch that LinguaLinx will translate three dialects as a pilot project.  Two of the dialects will be in Saudi Arabia, with a third in Pakistan.  She said these languages were chosen for the pilot project because SRG already has existing relationships in the region.  Also, she said, "We want to work in difficult areas where translation resources are scarce."
Schoen said the projects will cost about $350,000 "all in."  About $250,000 will go to LinguaLinx for the translation, and about $100,000 will go to experts who will perform theological and community reviews of the LinguaLinx translations.  She believes each translation will take about 12 months to complete.  "That's not an aggressive, but a realistic, schedule," she said.
One aspect of this pilot project that is different from many other translations done by traditional Bible translation organizations is its transparency and commitment to clear milestones.  "We will get monthly progress reports," Schoen said.  
The first phase of the translation project will be the four Gospels and the book of Acts.  "We'll take great care with the first batch," Schoen said.  "We'll take six weeks to translate and then submit to a theological review and community review before moving forward."  
She said this first batch will likely require modifications in their process.  But after the bugs in the process have been worked out, the projects will proceed with new "batches" every month, and theological reviews and community reviews happening while the translations proceed.
Schoen added: "Our process with LinguaLinx is allowing the review teams to use Paratext, a widely-used Bible translation tool developed by United Bible Societies and SIL International.  By using Paratext in the process, we will leverage great resources in the check and revise process."
Editor's Note:  Paul Schultheis has been a contributor to MinistryWatch.  This article is one in a series of articles MinistryWatch has done on the Bible translation industry, which generates about $500-million per year in revenue.  To read others in this series, click here.