Weekly Review

ECFA Membership Changes, MinistryWatch Database Changes, On This Date at MinistryWatch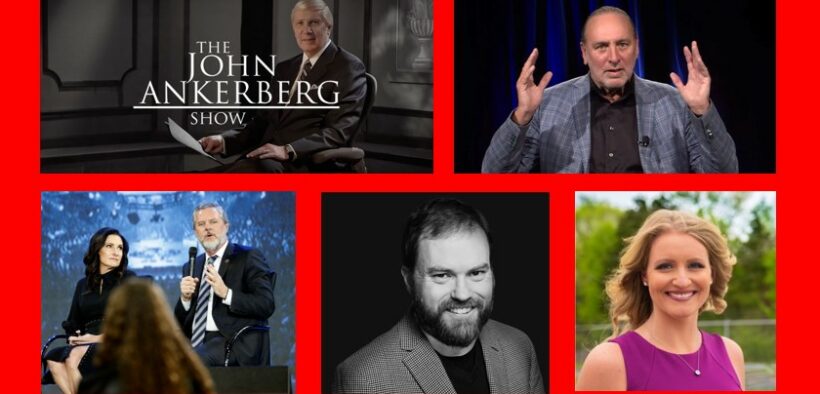 On This Date at MinistryWatch
ONE YEAR AGO: Jenna Ellis, the homeschooled evangelical attorney who had positions with several Christian organizations before landing a job with President Trump, was ordered to appear before the Georgia grand jury investigating efforts to overturn 2020 election results in the state. She has also been subpoenaed by the Jan. 6 House committee, along other members of Rudy Giuliani's "crack legal team." Ellis, Giuliani, and more than a dozen others were indicted in Georgia this week for conspiracy and related charges.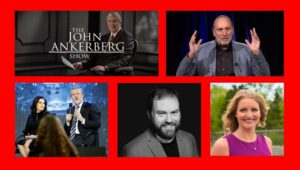 TWO YEARS AGO:  Rev. Thomas McKenzie, the rector of a prominent Anglican congregation in Nashville, and his daughter were killed in a car crash Aug. 23, 2021.  He was 50.  Read more here.  
THREE YEARS AGO:  Jerry Falwell Jr., the embattled president of Liberty University, resigned from the evangelical Christian university founded by his father.  Days later, the school announced that it had paid Falwell more than $10-million in severance compensation.  Read more here.
On The MinistryWatch Podcast: Maui Giving Recommendations, John Ankerberg Out at ECFA, and a $35 M Fraud
On today's program, Multnomah University in Portland, Oregon, drops its requirement that all students sign a statement of faith. We'll have details. Also, an update on sexual abuse within the Chi Alpha college ministry—victims are sharing their stories on a newly created website forum…and a church is threatening to sue if some of the comments aren't removed. Plus, giving to disaster relief organizations working in Maui—we'll tell you who we recommend…and who we don't. We begin today with news that the Evangelical Council for Financial Accountability has terminated the membership of the Ankerberg Theological Research Institute, the producer of the popular apologetics program "The John Ankerberg Show."  Listen here.
MinistryWatch Database Changes
MinistryWatch now has more than 1,000 ministries in its database. These ministries represent more than $41-billion in total revenue, most of that donor revenue from evangelicals. The following ministries have their profiles updated with the most recent year's financial data. The Financial Efficiency rating of each ministry is in parenthesis. If this rating represents a change from the previous year, that change is noted:
Christian Relief Services Charities (Down 2 to 1 Star, Transparency Grade: C, DCS: Down 79 to 75)
Evansville Rescue Mission (Up 2 to 3 Stars, Transparency Grade: A, DCS: 82)
Feed The Children (Up 4 to 5 Stars, Transparency Grade: C, DCS: 71)
Forgotten Children Worldwide (Down 5 to 3 Stars, Transparency Grade: C, DCS: 79)
Living Water International (Up 3 to 4 Stars, Transparency Grade: A, DCS: 90)
Raleigh Rescue Mission (Up 4 to 5 Stars, Transparency Grade: A, DCS: 96)
Redwood Gospel Mission (Up 3 to 4 Stars, Transparency Grade: A, DCS: 100)
MinistryWatch and Sex Crimes. We write a lot about pastors and ministry leaders involved in sex crimes. That's why I thought it might be a good time to re-post this story, which explains why we think covering these crimes are necessary:  Why MinistryWatch Reports on Sex Crimes.  As always, your feedback is welcome.
Drop A Dime On Us.  Do you have a story idea for MinistryWatch?  If so, send us an email.  A lot of the stories we do originate from our readers and listeners.  They send us news tips, press releases, emails, questions, and links.  So, if you have a story you'd like us to cover, or a ministry that you think needs a closer look, please email us.  Our email is [email protected].  That will come directly to my desk, and we'll take it from there.
Salary Data Now In MinistryWatch Database.  We now have salary information for 4,000 executives in our database posted in our profiles. So check out this new addition by clicking on the red button at the top of this page, or here.  That takes you to our database.  The search engine is right there, and you can type in the name of a ministry you're interested in and our profile will pop right up – now, with compensation information for the top executives.
If you'd like to see who the highest paid executives are, take a look at our recently published lists of Highly Paid Ministry Executives and Highly Paid Christian College and University Executives.
Audio Version of Faith-Based Fraud Now Available. Thanks to those of you who made my new book Faith-Based Fraud a best-seller in several Amazon categories this week.  It's now available in paperback and e-book versions.  To get your copy, click here.  This week, the new audio version released.  You can get that from Audible by clicking here.
Access to MinistryWatch content is free.  However, we hope you will support our work with your prayers and financial gifts.  To make a donation, click here.
MinistryWatch Video.  In closing, a reminder that we have created a new, short (3.5 minutes) video that explains what we do here at MinistryWatch, and why.  If you're new to MinistryWatch, I hope you'll check it out.  To find it, click here.
A Guide To Giving For Disaster Relief.  When disaster hits, Christians give.  But where they give can make a big difference?  Which organizations are most effective in these post-disaster situations?  MinistryWatch has published a list of organizations that are doing relief work and which have an "A" Transparency Grade and a 3-, 4-, or 5-star rating for Financial Efficiency.  It's a list of about 30 ministries, and you can find it on the front page of our website.  I'll also include a link in the show notes to this program.  Link to list HERE.
Ukraine Giving.  If you want to give specifically to ministries working in and near Ukraine, click here.  We posted this link before, but we've added a few new ministries recently.
Maui Giving. If you want to give specifically to ministries working to provide relief in Maui, click here.
MinistryWatch In The News. MinistryWatch is often called upon by Christian and secular media to comment on what is going on in the evangelical world. You can find some of these news reports here.
ECFA Changes
The following organizations have had membership status changes in the Evangelical Council for Financial Accountability. 
ADDITIONS: NONE
REMOVALS:  NONE