Jerry Falwell Jr. to Receive $10.5 Million as Part of Severance Package

Falwell: "I haven't done anything."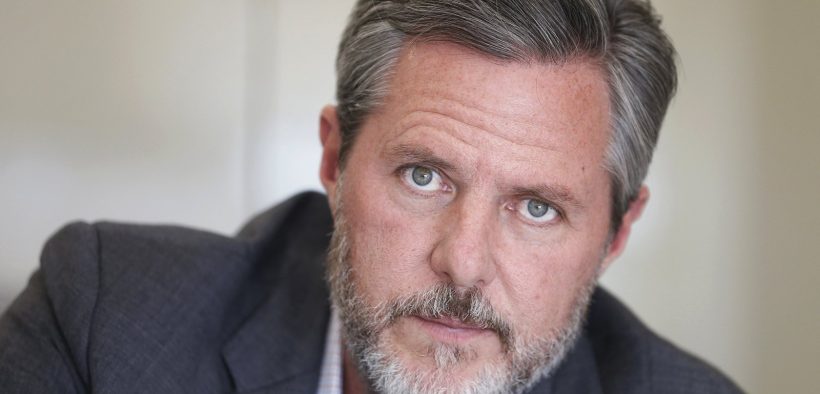 Jerry Falwell Jr. will get $10.5 million as part of his severance package after resigning as president from Liberty University following allegations of a sex scandal. 
Falwell, 58, told the Washington Post that he will receive $2.5 million over the next two years and $8 million in retirement, in accordance with a contract he signed in July 2019. He says he's still entitled to it since he has not been formally accused nor did he confess to wrongdoing. 
"The board was gracious not to challenge that," Falwell told the Post of his decision to step down in good standing. "There wasn't any cause. I haven't done anything."
The Liberty University board announced Tuesday morning (Aug. 25) that they had formally accepted Falwell's resignation following accusations of a years-long extramarital affair involving the couple and a former business partner, 29-year-old Giancarlo Granda. 
He was already on indefinite leave after posting photos on Instagram of himself and his wife's assistant with their shirts hiked up and pants unzipped. 
"I am so encouraged by the unity of Christ that I saw exemplified by our Board today," acting board Chairman Allen McFarland said in a written statement.
"Liberty University's future is very bright and in capable hands of leaders who are committed to being good stewards of what the Lord has entrusted!"
Jerry Prevo remains acting president of Liberty.
"Our students are ready to be world changers as Champions for Christ. Their spirit is strong as they look to the future. I intend to do all I can to nurture their spiritual side as they grow academically and enjoy all our campus has to offer," Prevo said in the statement.
Falwell took over the school after his father, Jerry Falwell Sr., died in 2007. In an interview and written statement, Falwell exposed his wife's affair, but denies allegations that he was involved. He told the Post he was resigning in part so his wife's indiscretions wouldn't embarrass the school. 
He also said he was bored and ready to move on. "Free at last," he's reported as saying, in reference to Martin Luther King Jr's original quote. "Thank God Almighty, I'm free at last."