100 Highly Paid Christian College and University Executives – 2023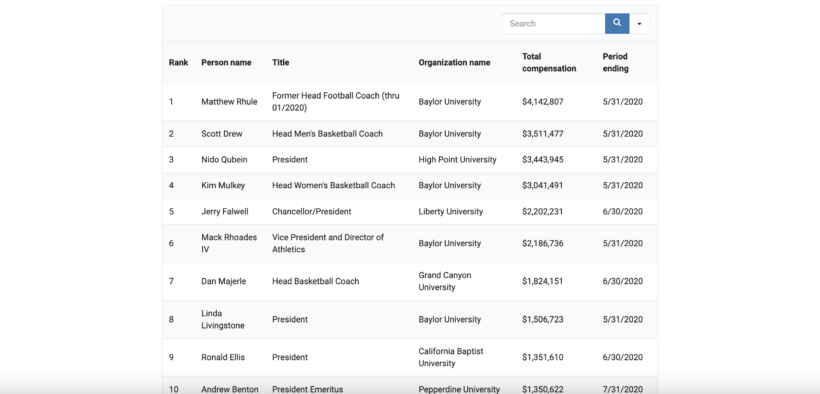 Below is a list of 100 highly paid Christian college and university executives. The information was derived from the latest available Form 990 prepared by the ministry itself.
In years past, we have included the executives on this list in our annual list of "Highly Compensated Ministry Executives," published yesterday.  However, as our database has grown it became obvious that we had enough data for two lists that provide more of an "apples to apples" comparison.  Thus this second list.
A word about timing: This information comes from the most recent Form 990 available from the Internal Revenue Service. For most ministries, they come from the year 2021 or 2020.  However, the IRS has been slow in processing Form 990s for more than a year.  (We have written about this backlog here.)  That means 2019 is the most recent year for some of the ministries on this list.