Weekly Review

ECFA Membership Changes, MinistryWatch Database Changes, On This Date At MinistryWatch.com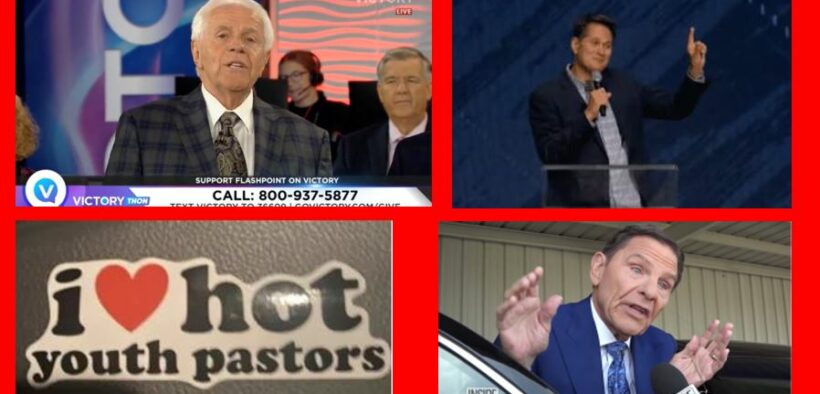 MinistryWatch 1000 Database Changes.  MinistryWatch now has more than 1,000 ministries in its database. These ministries represent more than $35-billion in total revenue, most of that donor revenue from evangelicals. The following ministries have their profiles updated with the most recent year's financial data. The Financial Efficiency rating of each ministry is in parenthesis. If this rating represents a change from the previous year, that change is noted: American Bible Society / ABS (1 Star, Transparency Grade: A, DCS: 82), Christ in Youth (4 Stars, Transparency Grade: A, DCS: 70), AbleLight / formerly Bethesda Lutheran Communities (Up 2 to 3 Stars, Transparency Grade: A, DCS: 82), Attack Poverty (Up 4 to 5 Stars, Transparency Grade: A, DCS: 100), Dynamic Youth Ministries (4 Stars, Transparency Grade: A, DCS: Down 86 to 82), Free Lutheran Theological Seminary Corporation (2 Stars, Transparency Grade: A, DCS: Down 96 to 92), Love Worth Finding Ministries (Up 3 to 4 Stars, Transparency Grade: A, DCS: 86), Loving Grace Ministries (Up 3 to 4 Stars, Transparency Grade: A, DCS: 92), Lutheran Hour Ministries (Up 1 to 2 Stars, Transparency Grade: D, DCS: Up 40 to 44), Santa Barbara Rescue Mission (1 Star, Transparency Grade: A, DCS: Up 78 to 82). The following ministry has been added to the MinistryWatch database with the most recent year's financial data: Good News Communications Inc / MOVIEGUIDE® (1 Star, Transparency Grade: D, DCS: 75), Mission Pre-Born Inc / Pre-Born! (4 Stars, Transparency Grade: A, DCS: 92), Nora Lam Chinese Ministries International (N/A Stars, Transparency Grade: F, DCS: 12)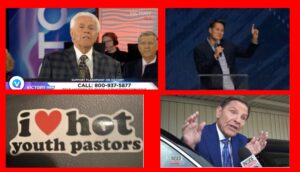 On the Podcast:  Hot Youth Pastors, Pastor Arrested For Capitol Riot Involvement, and MinistryWatch Changes Financial Efficiency Formula.  On today's program, we examine a ministry called Pre-Born!, which has grown dramatically over the past three years.  We'll tell you why.  Also on today's program, another pastor has been charged with felonies for his participation in the Jan. 6, 2021, riot at the U.S. Capitol.  We'll have details.  We begin today with the strange story of a youth pastor whose lapse in judgment has garnered national attention.  You can hear the podcast on iTunes, Spotify, Stitcher, and other podcast apps, or you can simply click here.
ECFA Changes.  The following organizations have had membership status changes in the Evangelical Council for Financial Accountability.  ADDITIONS:  Genesis Ministries of Rockingham County (Eden, N.C.), Youth for Christ of Northwest Ohio (Findlay, Ohio), Grace Community Church (Fulton, Md.), Village of Hope Uganda (Dallas, Tex.)  REMOVALS:  Converge (Orlando, Fla.), First Baptist Church of Ft. Lauderdale (Ft. Lauderdale, Fla.)
On This Date At MinistryWatch.com.  ONE YEAR AGO:  Louisiana televangelist Jesse Duplantis said during a fundraiser for fellow evangelist Kenneth Copeland's ministry that the reason Jesus hasn't returned is because people "are not giving the way God told them to give."  Speaking as part of Copeland's four-day "Victorython" fundraiser, Duplantis urged viewers that giving more money was a way to "speed up the time" of the second coming. Read more here.  TWO YEARS AGO:  Bruce Smith announced on Facebook that he is no longer the President/CEO of Wycliffe Associates, the Bible translation organization that in fiscal year 2019, reported about $49-million in revenue.  Neither Smith nor Wycliffe Associates announced the reason for his departure, though it follows nearly a year of scrutiny by MinistryWatch that has resulted in fresh questions about Smith's leadership and the practices of the Bible translation ministry.  Read more here.  THREE YEARS AGO:  Pride for Parents restores dignity through "reciprocal exchange."  Read more here.
Access to MinistryWatch content is free.  However, we hope you will support our work with your prayers and financial gifts.  To make a donation, click here.
Send Us Your News Tips.  Do you have a story idea for MinistryWatch?  If so, send us an email.  A lot of the stories we do originate from our readers and listeners.  They send us news tips, press releases, emails, questions, and links.  So, if you have a story you'd like us to cover, or a ministry that you think needs a closer look, please email us.  Our email is [email protected].  That will come directly to my desk, and we'll take it from there.  
Salary Data Now In MinistryWatch Database.  We now have salary information for nearly 6,000 executives from more than half of the ministries in the MinistryWatch 1000 database.  So check out this new addition by clicking on the red button at the top of this page, or click here.  That takes you to our database.  The search engine is right there, and you can type in the name of a ministry you're interested in and our profile will pop right up – now, with compensation information for the top executives.
75 Red Flags.  MinistryWatch has released a new free booklet, "75 Red Flags To Consider Before Donating For A Christian Ministry."  To read more, and to download your free, printable copy of the 18-page booklet, click here.
MinistryWatch Video.  A reminder that we have created a short (3.5 minutes) video that explains what we do here at MinistryWatch, and why.  If you're new to MinistryWatch, I hope you'll check it out.  To find it, click here.