Weekly Review

ECFA Membership Changes, MinistryWatch Database Changes, On This Date At MinistryWatch.com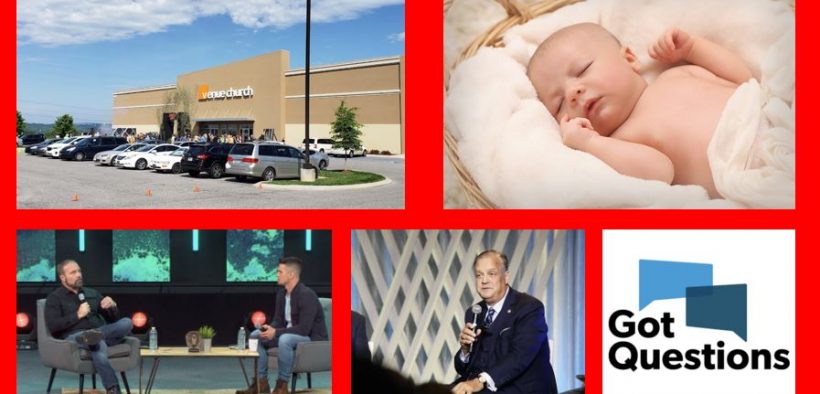 MinistryWatch 1000 Database Changes.  MinistryWatch now has more than 1,000 ministries in its database. These ministries represent more than $35-billion in total revenue, most of that donor revenue from evangelicals. The following ministries have their profiles updated with the most recent year's financial data. The Financial Efficiency rating of each ministry is in parenthesis. If this rating represents a change from the previous year, that change is noted: Garden Gate Ranch (Up 2 to 3 Stars, Transparency Grade: A, DCS: 80), Gateway Rescue Mission (2 Stars, Transparency Grade: A, DCS: 95), Harding University (Down 4 to 3 Stars, Transparency Grade: C, DCS: 65), Denver Seminary (Up 2 to 3 Stars, Transparency Grade: C, DCS: 75), Fellowship Missions (Down 4 to 3 Stars, Transparency Grade: D, DCS: 70), Kanakuk Ministries (3 Stars, Transparency Grade: From A to D, DCS: 55), Kokomo Rescue Mission (Down 3 to 2 Stars, Transparency Grade: A, DCS: 80), Olympia Union Gospel Mission (Down 5 to 4 Stars, Transparency Grade: D, DCS: 80), Phoenix Seminary (Up 3 to 4 Stars, Transparency Grade: A, DCS: 95), Seattle Pacific University (Down 3 to 2 Stars, Transparency Grade: C, DCS: 50), Water Street Ministries (Down 2 to 1 Star, Transparency Grade: A, DCS: Down 90 to 85). The following ministry has been added to the MinistryWatch database with the most recent year's financial data: Haven of Rest Ministries – Anderson (5 Stars, Transparency Grade: A, DCS: N/A)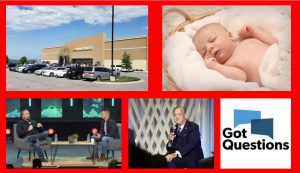 On the Podcast:  Venue Church Foreclosed, and What Is Spiritual Abuse?  On today's program, we look at spiritual abuse.  At what point is a difference in opinion, or a disagreement with the pastor, real abuse?  It's a question lots of churches, pastors, and church members are having to grapple with.  Also, we look at an online ministry that started as a hobby, but is now generating more than 150-million page views a year from people wanting answers to tough spiritual questions.  I'm taking about GotQuestions.org.  We begin today with news about a Tennessee megachurch that has defaulted on its building payments.  The building that housed Venue Church is set to be auctioned off from the steps of the local courthouse Aug. 24, just six months after a video surfaced allegedly showing its head pastor kissing a woman who was not his wife.  A notice of foreclosure that appeared in The Chattanooga Times Free Press said Venue Church has defaulted on payments on the more than $2 million the church owes on a property at 6401 Lee Highway in Chattanooga, its main campus. You can hear the podcast on iTunes, Spotify, Stitcher, and other podcast apps, or you can simply click here.
ECFA Changes.  The following organizations have had membership status changes in the Evangelical Council for Financial Accountability.  ADDITIONS:  NONE  REMOVALS:  NONE
On This Date At MinistryWatch.com.  TWO YEARS AGO:  John Ortberg, popular author and speaker, has resigned as pastor of Menlo Church, a megachurch congregation outside of San Francisco.  His resignation is effective Aug. 2, 2020.  Read more here.  ONE YEAR AGO:  The leaders of the Zacharias Institute said they plan to resign, a decision they reached after a season of "lamenting, listening and learning" after sexual misconduct accusations against late evangelist and institute founder Ravi Zacharias came to light.  Read more here.
Send Us Your News Tips.  Do you have a story idea for MinistryWatch?  If so, send us an email.  A lot of the stories we do originate from our readers and listeners.  They send us news tips, press releases, emails, questions, and links.  So, if you have a story you'd like us to cover, or a ministry that you think needs a closer look, please email us.  Our email is [email protected].  That will come directly to my desk, and we'll take it from there.  
Salary Data Now In MinistryWatch Database.  We now have salary information for nearly 6,000 executives from more than half of the ministries in the MinistryWatch 1000 database.  So check out this new addition by clicking on the red button at the top of this page, or click here.  That takes you to our database.  The search engine is right there, and you can type in the name of a ministry you're interested in and our profile will pop right up – now, with compensation information for the top executives.
75 Red Flags.  MinistryWatch has released a new free booklet, "75 Red Flags To Consider Before Donating For A Christian Ministry."  To read more, and to download your free, printable copy of the 18-page booklet, click here.
MinistryWatch Video.  A reminder that we have created a short (3.5 minutes) video that explains what we do here at MinistryWatch, and why.  If you're new to MinistryWatch, I hope you'll check it out.  To find it, click here.
Access to MinistryWatch content is free.  However, we hope you will support our work with your prayers and financial gifts.  To make a donation, click here.