'Gangster Capitalism' Podcast's Third Season Documents Jerry Fallwell Jr.'s Fall From Grace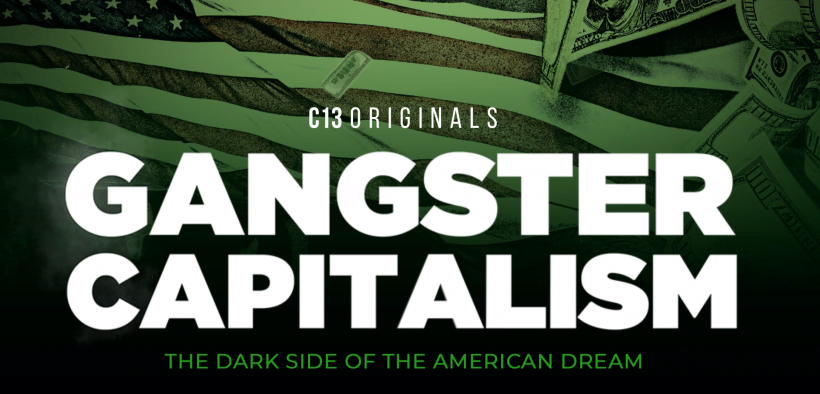 Editor's Note:  The language and worldview of "Gangster Capitalism" are not endorsed by MinistryWatch.  However, this Peabody Award-winning podcast deals with issues that are in the "center of the bulls-eye" for us here at MinistryWatch, and we did not feel we could ignore it.  Listener discretion is strongly advised.
Jerry Falwell Jr., his rise and fall from grace at Liberty University, and his support of former President Donald Trump constitute the subject of the third season of the C13Originals podcast "Gangster Capitalism," hosted by filmmaker and TV producer Adam Jenks.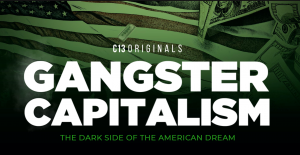 The podcast's tagline is "The dark side of the American dream."
The first episode, released May 24 and titled "Quid Pro Quo," promises "a never-before told story" that details Jerry and Becki Falwell's questionable behavior "at the height of their power."
"And a favor comes with big enough strings attached to change the course of an election," the episode description teases. 
Falwell Jr. became president of the university when his father, Liberty founder the Rev. Jerry Falwell Sr., died in 2007, and resigned the position in August 2020 following a sex scandal. 
He was awarded $10.5 million as part of a severance package but was later sued by the University for $10 million for breach of contract, violating Liberty's moral code and conspiracy to mislead the university's board.
Access to MinistryWatch content is free.  However, we hope you will support our work with your prayers and financial gifts.  To make a donation, click here.
Gangster Capitalism said its team spoke with more than 80 former and current Liberty students, faculty, staff, administrators, and people "with intimate knowledge of Falwell Jr." to produce the podcast.  
The sex scandal involved a years-long affair between Becki Falwell and Giancarlo Granda, a much younger business partner of the Falwell family. Falwell Jr. was alleged to have participated in the affair as a voyeur.
The Falwells acknowledged the affair but not Falwell Jr.'s involvement, and said Granda had attempted to extort money from them by threatening to reveal the relationship and publish compromising photos of Becki. 
Falwell Jr. was already on indefinite leave from the university when the scandal broke for posting photos on Instagram of himself and his wife's assistant with their shirts hiked up and pants unzipped. 
Granda, also called "the pool boy," is interviewed for episode 2 of the podcast, titled "A Hostel Arrangement." Per the tease, Granda "reveals the predatory nature of the Falwells" while "exclusive audio reveals another side, and another character in the middle of this story." 
The Gangster Capitalism podcast's first season focused on the 2019 college admissions bribery scandal and season two on the National Rifle Association. The podcast is produced as part of Cadence13's C13Originals.