MINISTRY SPOTLIGHT

Moody Bible Institute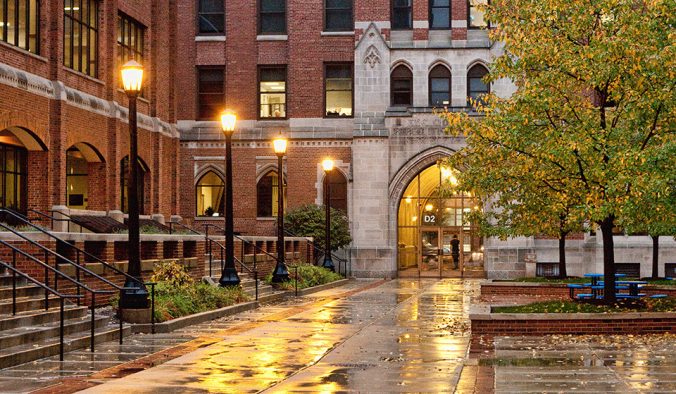 Summary: 
Moody Bible Institute (Moody) began in 1887 to equip and motivate people to advance the cause of Christ through ministries that educate, edify and evangelize.  Moody executes its purpose primarily through three avenues:  (1) Conducting Christian educational activities through undergraduate, seminary, and distance learning divisions and conference ministries, (2) Publishing and distributing evangelical Christian literature, and (3) Producing and broadcasting Christian radio programs. A Moody distinctive is its long held tuition-paid education model for full-time undergraduate students studying on the Chicago campus, which is financed through contributions.  Moody Bible Institute aims to equip people with God's Word to be maturing followers of Christ who are making disciples around the world.
MinistryWatch Financial Efficiency Rating: 1 Star (out of a possible 5 Stars)
MinistryWatch Transparency Grade: A
ECFA Member? Yes
Revenue in Most Recent Year Available (2019): $109,007,070
Five-Year Revenue Trend: Flat  (by less than three percent change)
Percent of Revenue Moody Bible Institute Spends on Fundraising: 9 percent
Percent Peer Group Spends on Fundraising: 2 percent
President: Mark Jobe
President's Salary and Other Compensation: $320,018
Complete MinistryWatch profile for Moody Bible Institute can be found here.
Find recent MinistryWatch articles mentioning Moody Bible Institute here.