Denomination That Ordained Ravi Zacharias Has "Raised Concerns" Following New Allegations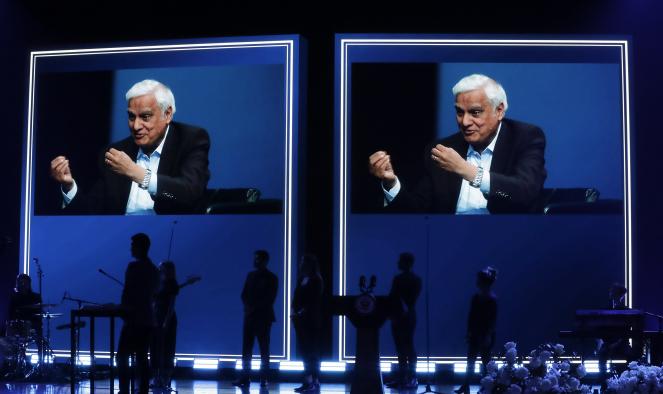 Following new and credible accusations against Ravi Zacharias of sexual harassment, the Christian and Missionary Alliance is opening an investigation into the late apologist's behavior.
Ravi Zacharias was a well-known Christian apologist who died in May at age 74 from cancer.
According to WORLD, "The denomination where Zacharias was an ordained minister, the Christian & Missionary Alliance (C&MA), said the new accusations 'have raised concern' and it is assessing 'additional steps' to take in light of the new information."
Ravi Zacharias International Ministries (RZIM) said earlier this week it planned to open an investigation into the late founder's behavior.
Both RZIM and the C&MA had previously staunchly defended Zacharias against allegations of inappropriate behavior that MinistryWatch and other news outlets reported as early as 2017.
One reason for the change in posture by RZIM and the C&MA has been the slow accumulation of credible information coming out about Zacharias' behavior.
For example, last week new allegations first reported by Christianity Today said Zacharias "sexually harassed multiple massage therapists who worked at two day spas he co-owned" in the Atlanta suburbs, near the RZIM headquarters.
Zacharias co-owned two day spas at a strip mall in Alpharetta, Ga., near RZIM headquarters: Touch of Eden, which operated from 2004 to 2008, and Jivan Wellness, which operated from 2009 to 2015.
This week WORLD Magazine spoke to the former manager of one of the spas, Anna Adesanya. She said a therapist had complained about Zacharias asking her for "more than a massage."
Adesanya said she reported this information to Anurag Sharma, who co-owned the massage business with Zacharias.  She said the two then met with Zacharias at his office at RZIM.  "He did not admit it—he became defensive," Adesanya told WORLD. "He said, 'Who is this girl, what is she trying to do to me?'"
Sharma later fired the therapist who had complained.
Zacharias came to fame after speaking at a Billy Graham conference in Amsterdam in the 1980s.  He traveled the world as an evangelist and apologist, making reasoned arguments for the Christian faith. His ministry, which sponsored other evangelists around the world, took in $32 million in donations in 2019, according to reports filed with the Evangelical Council for Financial Accountability.
However, since 2015, Ravi Zacharias International Ministries has classified itself as a church in order to avoid filing Form 990s.
These recent allegations are not the first time Zacharias has been under scrutiny for ethical lapses.  For years, Zacharias had claimed to hold several doctorates and to have studied at both Oxford and Cambridge. After bloggers questioned his credentials, his official bio was amended to mention that he held several honorary doctorates and to say that he studied at schools that were related to Oxford and Cambridge.
In 2017, a Canadian woman, Lori Anne Thompson, accused Zacharias of sexual harassment.  Zacharias sued the woman and her husband.  The resulting settlement included a cash payment to the Thompsons and a non-disclosure agreement that prevented the Thompsons from revealing the details of the relationship.  However, in recent weeks Lori Anne Thompson has taken to social media to ask for release from the non-disclosure agreement.  She has received support for her effort from high profile victim advocates including Rachael Denhollander and Boz Tchividjian.