Church Finally Responds to Pastor's Alleged Pattern of Propositioning Church Workers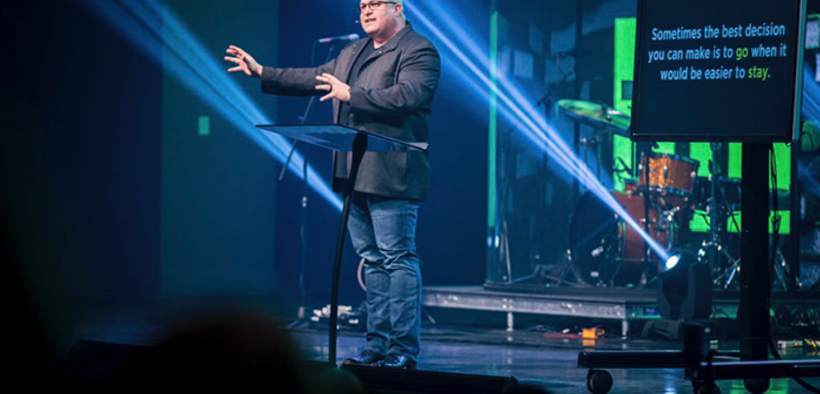 For years, two women who worked at Vibrant Church in Columbus, Mississippi, say they complained that Jason Delgado, the church's lead pastor, propositioned them for sex. But church leadership—which includes three of Delgado's relatives—never paid any attention.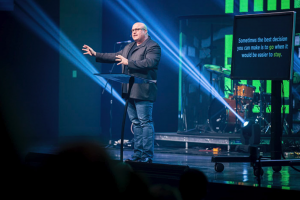 The women have their attention now that one of them filed a complaint with the Equal Employment Opportunity Commission accusing Delgado of sexual harassment in March. 
"This is my lead pastor. Who do I take this to?" asked the plaintiff, in an interview with the Columbus newspaper, The Dispatch. "If I take this to anyone, I'm just going to sound crazy. No one's going to believe me… If I take it to someone, it would be his dad (Associate Pastor Ron Delgado, Jason Delgado's father) or HR, which is his mom (Human Resources Director Miriam Delgado)."
The woman, who spoke with The Dispatch on the condition of anonymity "due to the sexual nature of [her] allegations," says church leadership told her they had reported her complaint to the Association of Relational Churches (ARC), a network of church planters founded in 2000 to launch 2000 new life-giving churches. She says ARC never contacted her.
Access to MinistryWatch content is free.  However, we hope you will support our work with your prayers and financial gifts.  To make a donation, click here.
In April, Delgado announced he was retiring after first saying he would take a leave of absence in February. He reached out to the congregation via a letter on the church website:
"I sincerely apologize for inappropriate behavior that violated the pastoral trust you have given me. I am deeply sorry for any pain, hurt, or disappointment that I have caused you, and I humbly ask for your forgiveness."
"It's hurtful. It's painful," said Mike Stephens, the church's executive pastor. He did not address the accusations directly in an interview with The Dispatch, but warned, "there are a lot of rumors out there…Trust is broken and it hurts, but we're going to move forward and keep reaching the lost and…being a beacon of light and hope in our community."
An April 13 letter on the church website claimed overseers were unaware of the women's complaints, and also warned about rumors:
Vibrant Family, As you may be aware, there have been allegations made and rumors have circulated in the past weeks regarding the conduct of Pastor Jason and Vibrant Church. As recently as Sunday, an article was published in the local paper accusing Pastor Jason of sexual harassment while also alleging the church had knowledge of such sexual harassment and failed to address it appropriately…While the Board of Trustees would very much like to point out the inaccuracies that exist in the allegations made and the story detailing the allegations, we have been advised by our attorneys not to litigate this matter in the press or through social media.

Until these allegations were recently brought to the attention of the Board of Trustees and Overseers, we were not aware of the alleged misconduct. The church took appropriate action when it was made aware of the allegations and the church has since determined that Pastor Jason's conduct, while not violative of the law, did not meet the standards established and expected by the church.
Corky Smith, the woman's attorney, says two other victims with similar stories have spoken with him—that's on top of the original two who detailed their stories to The Dispatch. Smith also claims to have evidence that church leaders knew of the allegations as far back as 2016.