Honorary Degrees Pervasive Among Christian Colleges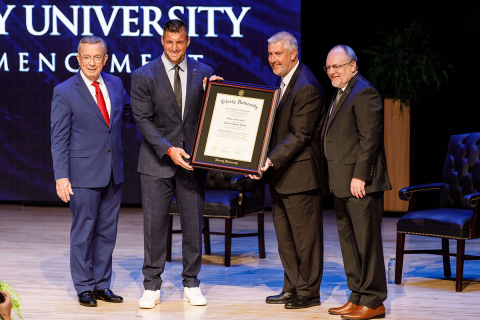 Last week, The Roys Report found that Pennsylvania's Lancaster Bible College has awarded honorary degrees to its own trustees since 2014, despite state regulations discouraging the practice.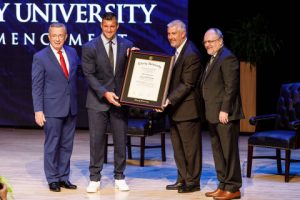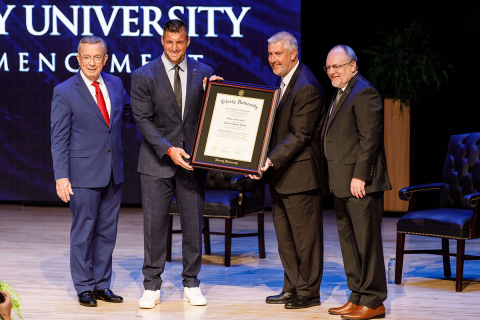 The college joins many other Christian institutions in a longstanding tradition of granting unearned academic titles to board members, prominent donors, alumni, politicians, cultural figures, and business leaders alike. Seeking clout or added credibility, some go on to misrepresent such titles as legitimate academic credentials or fail to disclose the honorary nature of their degrees. 
One of the more prominent cases of credential-padding involved the late apologist Ravi Zacharias, who is posthumously facing multiple allegations of sexual abuse and a new class-action lawsuit against his organization, Ravi Zacharias International Ministries (RZIM). 
Before his death last year, Zacharias had been awarded several honorary doctorates and was often referred to as "Dr. Zacharias" by RZIM, without disclosing the nature of his degrees. RZIM later admitted the term "Dr." appeared before his name in some of its materials but said it's no longer continuing the practice because it is "contentious in certain circles." 
McMaster Divinity College and Tyndale University have now rescinded Zacharias' honorary degrees. 
Zacharias is far from the only ministry leader to regard the honor as a legitimate academic qualification. The site Dust Off the Bible compiled a list of 80-plus prominent pastors and teachers who've been granted honorary degrees or try to claim such degrees were earned. And last year, The Roys Report reported that Summit Church teaching pastor Bryan Loritts claimed to be a "Dr." on his social media pages despite only holding an honorary doctorate from St. Thomas Christian University, a school that seemingly lacks accreditation and has garnered an "F" rating on the Better Business Bureau. 
Leaders padding their credentials signals a larger systemic issue pervading Christian colleges and seminaries. Virginia's Liberty University, among the U.S.'s largest Christian colleges with over 100,000 students enrolled, frequently grants honorary degrees at its annual commencements. Its honorary ranks include former presidents Donald Trump, George H.W. Bush and Jimmy Carter, along with evangelical leaders such as televangelist James Robison of LIFE Outreach International, Haiti missionaries Wallace and Eleanor Turnbull, and Chick-fil-A Founder S. Truett Cathy. Most recently, it granted an honorary Doctor of Humanities degree to football champion Tim Tebow, who spoke at the school's commencement in May. 
Access to MinistryWatch content is free.  However, we hope you will support our work with your prayers and financial gifts.  To make a donation, click here.
Some honorary degrees are based on donor contributions. The Houston-based, non-denominational Christian Bible Institute and Seminary says its donor-based honorary doctorate degrees are conferred upon distinguished pastors, evangelists, ministers, and other Christian leaders who have "made significant contributions in their respective fields or for the extension of God's Kingdom." Though the school says it doesn't sell its honorary degrees, it does suggest a $1,500 donation plus a $100 administration fee. Further, the usual requirements such as matriculation, residence, study, and examinations are typically waived, and the degrees may even be awarded to people with no prior connection to the institution. 
The practice is also commonplace at smaller schools. Dallas-based Southern Methodist University, which had over 12,300 students enrolled last year, began the practice in 1918 and has since conferred more than 280 honorary degrees over the last century. Most recently, it conferred a Doctor of Humane Letters to holocaust survivor Moniek Glauben. The school says on its website that six votes in the honorary degrees committee are required to nominate candidates for recommendation to the faculty senate. Committee membership is not disclosed publicly, and all communications must go through the faculty senate secretary, who seeks nominations from students, faculty, administration, trustees, and alumni. 
In 2019, Chicago's Moody Bible Institute awarded an honorary doctor of divinity degree to its senior vice president of media, Greg Thornton. And Cairn University (formerly Philadelphia Biblical University) has given several honorary degrees over the years, including to artist Makoto Fujimura, musician Michael Card, and controversial Ugandan pastor Martin Ssempa. 
Famous televangelists Creflo Dollar and Jesse Duplantis received honorary Doctor of Divinity degrees from Oral Roberts University in the 1990s before later serving on the college's board of trustees until 2007. 
Honorary degrees are an age-old tradition at secular colleges and universities as well, which routinely grant such degrees to celebrities, politicians, and cultural figures. Princeton University awarded six honorary degrees last May, including famous musician Jon Bon Jovi and former U.S. Rep. Rush Holt of New Jersey. 
Harvard has awarded thousands of honorary degrees throughout its history, dating back to the 17th century when it conferred a series of sacred theology degrees to recipients, including Puritan clergyman and then-Harvard College president Increase Mather. The school formally kicked off its adoption of the practice in the 1700s when Benjamin Franklin received an honorary Master of Arts degree. 
Further demonstrating that honorary degrees are more of a gesture than a formal mark of scholarship, even the famous Muppet character Kermit the Frog received an honorary degree from New York's Southampton College in 1996 for his contributions to environmental awareness. 
However, not all universities follow the tradition. Notably, the Massachusetts Institute of Technology has never awarded an honorary degree in its 160-year history. MIT Founder William Barton Rogers once referred to the practice as "literary almsgiving" and "a system so unfriendly to true literary advancement." 
Stanford University also does not grant honorary degrees, while Cornell University has only conferred two honorary degrees, both in 1886.