New Allegations Against Ravi Zacharias Emerge

Ministry Says It Will Open Investigation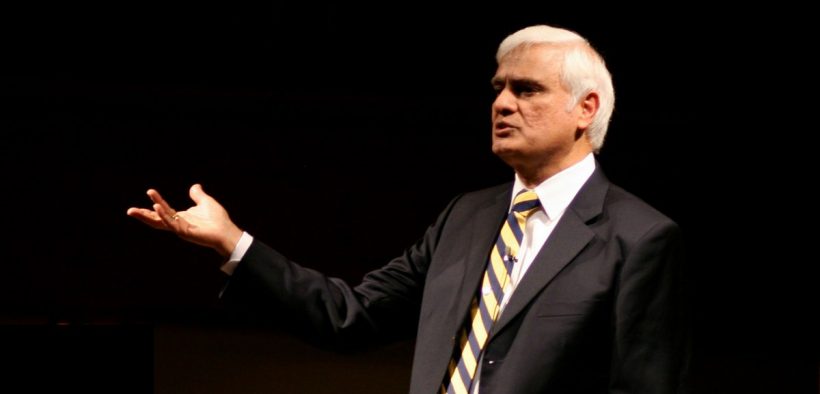 New allegations of sexual harassment against Ravi Zacharias have prompted Ravi Zacharias International Ministries (RZIM) to open an investigation into the late founder's behavior.
The allegations were first reported by Christianity Today (CT).  According to CT, Zacharias "sexually harassed multiple massage therapists who worked at two day spas he co-owned" in the Atlanta suburbs, near the RZIM headquarters.
Three women who worked at the businesses told Christianity Today that Ravi Zacharias "touched them inappropriately, exposed himself, and masturbated during regular treatments over a period of about five years. His business partner said he regrets not stopping Zacharias and sent an apology text to one of the victims this month."
RZIM has repeatedly denied these and other earlier claims against Zacharias.  In a statement provided to MinistryWatch and other media outlets, RZIM said the allegations "do not in any way comport with the man we knew for decades."  Nonetheless, RZIM has hired a law firm "with experience investigating such matters," according to Christianity Today.
Ravi Zacharias was a well-known Christian apologist who died in May at age 74 from cancer.
According to Christianity Today, Zacharias co-owned a pair of spas in the Atlanta area, including one called Touch of Eden, which closed in 2008. The other was called Jivan Wellness and was run in the same location as the first spa.
A video of the grand opening of Jivan Wellness features images of Zacharias speaking at the event, along with comedian Jeff Foxworthy, former Atlanta Braves pitcher John Smoltz, Zacharias' daughter Naomi, megachurch pastor Johnny Hunt and several politicians.
The spas were not far from the headquarters of RZIM and Zacharias allegedly went there several times a week. The three former employees said that the misconduct lasted from 2005 to 2010.
Zacharias came to fame after speaking at a Billy Graham conference in Amsterdam in the 1980s.  He traveled the world as an evangelist and apologist, making reasoned arguments for the Christian faith. His ministry, which sponsored other evangelists around the world, took in $32 million in donations in 2019, according to reports filed with the Evangelical Council for Financial Accountability.
However, since 2015, Ravi Zacharias International Ministries has classified itself as a church in order to avoid filing Form 990s.
For years, Zacharias had claimed to hold several doctorates and to have studied at both Oxford and Cambridge. After bloggers questioned his credentials, his official bio was amended to mention that he held several honorary doctorates and to say that he studied at schools that were related to Oxford and Cambridge.
He was the author of more than 20 books and was an ordained minister in the Christian and Missionary Alliance.
Editor's Note:  This story has been updated.  Religion News Service contributed to this story.