As Health Share Faces Scrutiny, Alliance Favors Accreditation over Regulation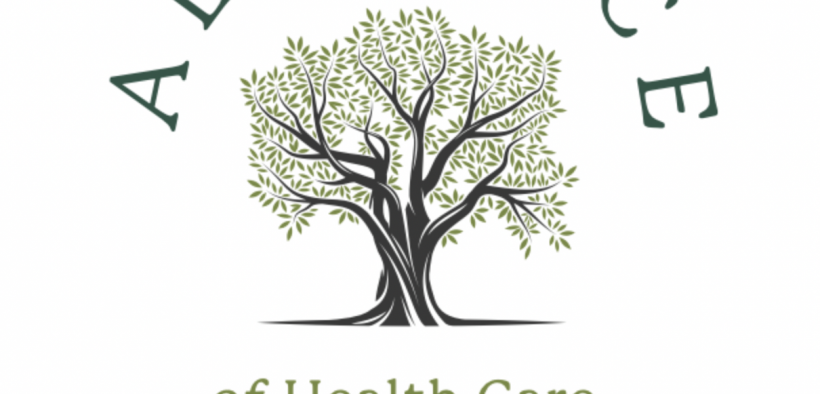 Some 1.5 million Americans trust health share ministries for their health coverage, up from less than 200,000 in 2010. With growth comes greater scrutiny, and this month Colorado passed new reporting regulations while a Florida hospital sued one ministry for non-payment.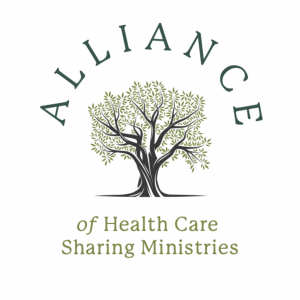 Meanwhile, the Alliance of Health Care Sharing Ministries, which has vigorously opposed all regulation, announced this month it has launched a Health Care Sharing Accreditation process that will give "reputable" ministries "a very public way to demonstrate their integrity and credibility."
Efforts to distinguish good companies from bad are important in this unregulated market, which has long been vulnerable to abuse.
As MinistryWatch reported last year, Aliera Healthcare, which operated Trinity Healthshare, declared bankruptcy after facing numerous lawsuits, investigations, and customer complaints about unpaid medical bills. The company was founded by a man who served time in prison for fraud and perjury, and company representatives failed to appear for multiple court dates.
Colorado institutes reporting requirements that industry opposed 
Colorado has joined Massachusetts as the second state passing legislation requiring health share ministries to make annual reports to the Division of Insurance about how many members they have, how much money members pay, and how much ministries pay for medical bills. Ministries that fail to comply may be fined or ordered to cease and desist.
Some 50,000-60,000 Colorado residents use health sharing. State officials have received dozens of complaints from disappointed health share members who say the ministries declined routine doctor's visits or expensive surgeries, but officials have no record of which health ministries serve state residents. 
The Alliance of Health Care Sharing Ministries opposed the legislation, claiming it is "an onerous regulatory scheme that seems designed to shut down Health Care Sharing Ministries that have faithfully served Coloradans for decades."
Access to MinistryWatch content is free.  However, we hope you will support our work with your prayers and financial gifts.  To make a donation, click here.
The Alliance also claimed the Colorado bill "creates a hostile environment for Health Care Sharing Ministries," and would "turn thousands of Coloradans into health care refugees:" 
The bill singles out these ministries and potentially subjects them to even greater bureaucratic scrutiny than health insurers. This grant of unlimited new powers to the Division of Insurance over religious ministries and their non-insurance programs would unfairly burden the religious exercise of these faith communities and infringe upon the First Amendment rights of every Coloradan.
Florida hospital sues Liberty HealthShare over non-payment and deceptive practices
After hundreds of customers claimed that Ohio-based Liberty HealthShare, which had a $56 million annual budget, failed to pay their bills, the company agreed in January to settle a multi-million dollar lawsuit, paying fines, changing its leadership, and altering its practices.
Now Liberty is being sued by Orlando Health, a 16-hospital system in Florida, for failure to pay $1.1 million in patient claims.
The suit also claims Liberty engaged in deceptive practices, telling its members to conceal their health share membership information and instead claim they had no coverage so they could request the hospitals' "charity rate" for services.
Liberty also operates under the name Gospel Light Mennonite Church Medical Aid Plan.
Complaints bely Alliance claim that ministries pay 100% of eligible claims
In an online FAQ, The Alliance of Health Care Sharing Ministries offers the following Q and A:
Q: Can I trust Health Care Sharing Ministries with my medical bills?
A: Since the 1980's Health Care Sharing Ministries have shared 100% of eligible medical expenses for their members.
But dues-paying ministry members continue to complain about unpaid bills, including 10 members of a new health share outfit called Jericho Share that came into existence in Oct. 2021 when a small Houston ministry called House of Prayer and Life Inc. that had been around since 1968 changed its name to Jericho Share and started offering policies. The ministry is small. It received paycheck protection loans in 2021 for two employees.
As NPR reported: "The Better Business Bureau gives Jericho Share an F rating, its lowest, and its website shows more than 100 complaints filed in less than a year."
Some customers who searched for coverage online said they were sold Jericho Share policies without the knowledge that they were enrolling with a health share ministry, while others claimed they wound up with Jericho Share even after explicitly saying they did not want to enroll in health share. One report says "misleading marketing practices" employed by ministries or their brokers and agents may be responsible for such problems.
The Jericho Share employee who has been defending the ministry to the media is John Oxendine, Georgia's former insurance commissioner. On May 17, Oxendine was arraigned on federal charges of conspiracy to commit health care fraud and conspiracy to commit money laundering.