Tight Job Market Hits Religious Nonprofits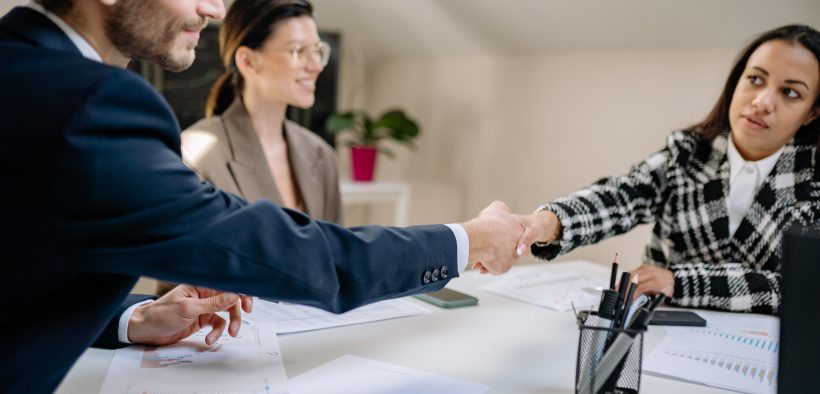 Earlier this month, the Chronicle of Philanthropy published an exhaustive report detailing the emerging "nonprofit hiring crisis," a dynamic heavy on staffing shortages and a fierce competition for salaries. Nonprofits are facing many of the same challenges sweeping the private-sector job market. In several surveys, organizations report high vacancy rates and salary competition, concerns about shortages and resignations, and more time needed to fill positions.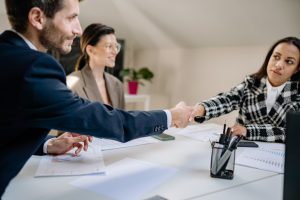 Within the nonprofit sector, some (but not all) of those trends are now reaching religious groups and ministries. MinistryWatch spoke to three organizations that cited complicating factors such as longer vacancies, limited talent pools, and qualification gaps for some positions. However, none have slowed down their existing hiring plans.
Colorado-based Compassion International, a child sponsorship and aid organization with 3,348 employees, says it has hired 158 people since January and hopes to fill another 230 open positions globally by the end of 2022. Still, it's finding that digital marketing and IT positions are particularly tough.
"The main area where we have struggled to fill openings is in the technology space due to constraints on available talent in the market as well as salary limitations," says Jillian Huston, Compassion International's talent acquisition manager.
A similar experience is reported by David Bervig, senior vice president of human resources at David C Cook, a Christian nonprofit publisher in Colorado. He says digital-oriented positions across product development, content creation, and digital marketing are the hardest to fill, with fewer applicants compared to other fields.
Beyond digital jobs, though, the organization of 204 employees hasn't had much trouble filling positions. David C Cook hired 47 people over the past six months, more than any other time in the last five years, and it plans to add another 25 by the end of 2022.
"Overall, we are getting plenty of applicants, but qualified applicants are harder to find," Bervig says.
Access to MinistryWatch content is free.  However, we hope you will support our work with your prayers and financial gifts.  To make a donation, click here.
The Navigators, a parachurch ministry hosting discipleship training and summer camps, has also struggled to source applicants for technical or managerial roles. Katherine Redmond, strategic communications director of The Navigators, says if a position has stayed open for a while or is difficult to fill, the organization partners with hiring agencies to source and recruit applicants. While it typically averages two to three staffing agency requests annually, it has needed about six or seven this year.
"IT is hard to fill due to a small local applicant pool," Redmond says. "Depending on the specific role, manager/director-level positions can be more difficult."
The Navigators, which has over 1,700 paid staff, has been on a roll with hiring this year. So far, it has added 163 people across its headquarters, its Glen Eyrie event venue, and field staff (not including summer staff for its Eagle Lake Camps).
All three organizations had different perspectives on vacancy rates. Bervig is seeing longer wait times between filling positions, estimating that most take eight to nine weeks today, compared to about six weeks in the past. Huston says Compassion also averages about 52 days (7.4 weeks) in the U.S., but that's on par with what it has seen previously. And Redmond says some positions stay vacant for longer in the post-COVID era, but the time frame varies.
Efforts to Stay Competitive
In a tight job market, many nonprofits in the U.S. are facing increased competition for salaries and benefits. Some ministries, including David C Cook and The Navigators, are sweetening their compensation packages to attract more candidates.
For David C Cook, that means accounting for rising inflation. "Wage inflation is very real," Bervig says. "We are having to raise our compensation structure to keep pace with the market, and those efforts have been effective thus far."
The Navigators also adjusted its accommodations to account for remote work/flexibility, salary increases, and generous time off. Redmond says that while the current climate is certainly more difficult, the organization is "able to make the adjustments needed to acquire and retain strong talent."
"We focus on employee retention and are continuously promoting self-development and growth opportunities, events and activities that help us to keep our staff engaged," Redmond says. "We have done more to engage employees whether it's in the form of retreats, staff-wide events and team building."
Compassion, however, says it hasn't needed to raise salaries or expand its existing benefits package, which includes paid time off, paid holidays, retirement plan contributions, and parental leave. Most of its openings are now remote due to organizational changes stemming from the pandemic, a factor Huston says "has increased our candidate pool tremendously."
"We received more than 60,000 applications globally this past year, which was a dramatic increase due to the remote status of many of our positions," Huston added.
While the three organizations featured in this story are only a tiny sampling of the Christian nonprofit world, their perspectives inform larger trends in the labor market. In hopes of casting a wider net, MinistryWatch reached out to several ministries for this story. Food For The Poor and the Fellowship for Christian Athletes declined to comment. Samaritan's Purse, World Vision, Cru, MAP International, and the Billy Graham Evangelistic Association were unavailable to respond before the deadline.