Private Schools Closing Permanently Because of Pandemic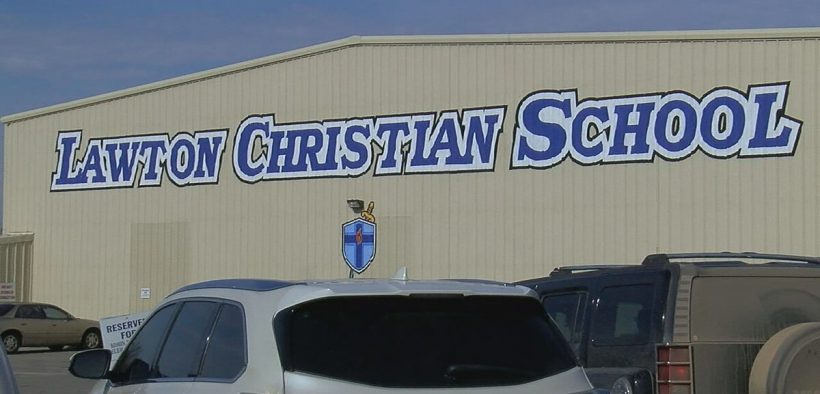 The coronavirus pandemic is taking its toll on religious education and dozens of private Christian schools have announced they are closing permanently, the majority being schools that are run by the Catholic church.
According to tracking by the Cato Institute, 60 private schools had announced by June 12 that they would close permanently at least partially due to the COVID-19 economic downturn, affecting more than 8,100 students.
All but 11 are Roman Catholic schools. Two are Episcopal and one is "Christian," while the others have no religious affiliation or serve special needs students.
Catholic school closures have accelerated dramatically amidst the current economic fallout, which has compounded financial challenges already brewing due to long-term enrollment declines. Catholic school enrollment peaked in the 1960s but has shrunk 18 percent since 2010, according to National Catholic Educational Association (NCEA) statistics.
Enrollment has dropped due to demographic changes, parents' inability to afford tuition and competition from neighboring schools, and budget shortfalls have been made worse by a lack of weekly collections while worship services are shut down for social distancing.
Low-income inner-city neighborhoods with high black and Hispanic populations have been especially hard-hit by the closures.
"It's not a pretty picture right now," said Sister Dale McDonald, public policy director of the National Catholic Educational Association (NCEA), said in the article. McDonald said she fears more than 200 Catholic schools could shut down in the coming months.
Spring also is the prime season for school fundraisers, which aren't being held in the era of social distancing.
Most of the closures are elementary schools, but high schools slated for permanent shutdown include The Institute of Notre Dame, a girls' school in Baltimore attended by House Speaker Nancy Pelosi, and Immaculate Conception Cathedral School of Memphis, which is shutting down after 98 years.
Other closures include Cristo Rey high school in Newark, which has helped many low-income students attend college.
"The loss of Catholic schools is a loss to America," said Mary Pat Donoghue, executive director of the Catholic Education office of the U.S. Conference of Catholic Bishops.
A non-Catholic school that's closing is The Wilkes School at Grace & St. Peter's in Baltimore's Mt. Vernon neighborhood, which announced it will shut its doors June 30 as declining enrollment for next fall and the cost of needed building repairs made it impossible for the school to continue operations, Fox 45 News in Baltimore reported.
"Although it is never a good time to hear news like this, we certainly understand that the struggles you may be going through with the pandemic makes this even more difficult," said the school's board president Edward Hargadon and board chairman The Rev. Christopher Pyles in a letter to parents, calling the action "a last resort."
In April, families of students at Lawton Christian School in Lawton, Okla., were notified that the school's board of directors had unanimously voted to discontinue grades 9 through 12, per KSWO, an ABC-TV affiliate in Lawton.
"A lot of anguish went into making this decision for Lawton Christian," said Donna Lofton, director of finance and student affairs at the school.
Lofton said the school's budget is based on enrollment, which fell to only 38 students in the secondary school this year. She said the final decision was spurred by the coronavirus and the shift to distance learning.
"We've tried to keep our rates very low because we know that these are trying economic times for people," she told KSWO. "There's a lot of anxiety out there, but we do believe that we perform a service for the community in providing a safe space, quality education for parents."
Also closing is St. Mark's Episcopal School in Upland, Calif. The Rev. Karri Backer told her staff via a Zoom meeting and letter April 30 that the K-8 school would close for good at the end of the year, The Daily Bulletin reported.
St. Mark's enrollment had dropped to 76 in 2018 then jumped back up to 106 this year, but the school couldn't keep up with expenses and was quickly spending down reserves, per the Bulletin.
The coronavirus exacerbated the problem by forcing the closure of St. Mark's preschool, a major source of revenue for the school. Backer estimated the school would need an additional $500,000 to stay open next year.
The closure of the K-8 school will affect 70 families. 
"It's terrible. It is hard for me to imagine our area without St. Mark's school. It is very challenging to my reality to think about it," Backer said.