Weekly Review

ECFA Membership Changes, MinistryWatch Database Changes, On This Date At MinistryWatch.com, Question of the Week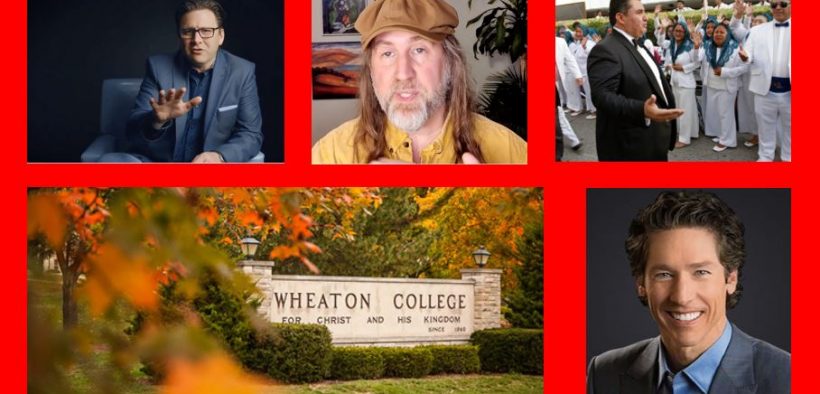 MinistryWatch 1000 Database Changes.  MinistryWatch now has more than 1,000 ministries in its database. These ministries represent more than $35-billion in total revenue, most of that donor revenue from evangelicals. The following ministries have their profiles updated with the most recent year's financial data. The Financial Efficiency rating of each ministry is in parenthesis. If this rating represents a change from the previous year, that change is noted: Gideons International (Down 4 to 3 Stars, Transparency Grade: C, DCS: 80), Grace to You (Down 4 to 3 Stars, Transparency Grade: C, DCS: 65), Habitat for Humanity International (2 Stars, Transparency Grade: C, DCS: 65), Heifer, Project International (1 Star, Transparency Grade: C, DCS: 60), InFaith FKA: American Missionary Fellowship (3 Stars, Transparency Grade: A, DCS: 90), Institute for Creation Research / ICR (3 Stars, Transparency Grade: A, DCS: 100), International Students Inc.  (1 Star, Transparency Grade: C, DCS: Up 45 to 60), Interserve, USA / International Service Fellowship (3 Stars, Transparency Grade: A, DCS: 80), InterVarsity Christian Fellowship/USA (2 Stars, Transparency Grade: A, DCS: 95), JAARS (Down 3 to 2 Stars, Transparency Grade: A, DCS: 95), Joshua Fund (3 Stars, Transparency Grade: A, DCS: 100), Samaritan's Feet International (Down 5 to 4 Stars, Transparency Grade: C, DCS: 75), The Exodus Road (Down 4 to 3 Stars, Transparency Grade: C, DCS: 75), Women's Resource Medical Centers of Southern Nevada (Down 2 to 1 Star, Transparency Grade: A, DCS: Down 85 to 80), Agape House of Prescott (1 Star, Transparency Grade: From D to A, DCS: 75), Alberto Mottesi Evangelistic Association, Inc.  (Up 3 to 4 Stars, Transparency Grade: D, DCS: 85), American Family Association (Up 3 to 4 Stars, Transparency Grade: A, DCS: 100), Bethany Christian Services (Down 4 to 3 Stars, Transparency Grade: C, DCS: 75), Biblical Ministries Worldwide (Up 4 to 5 Stars, Transparency Grade: D, DCS: 40), Billy Graham Evangelistic Association / Franklin Graham (Down 3 to 2 Stars, Transparency Grade: C, DCS: 40), Christian Hope Indian Eskimo Fellowship / CHIEF (Down 3 to 2 Stars, Transparency Grade: A, DCS: 95), Christian Research Institute / CRI (Up 2 to 3 Stars, Transparency Grade: D, DCS: 55), Desiring God / John Piper (Down 4 to 3 Stars, Transparency Grade: A, DCS: 75), Family Guidance, Inc.  (Up 1 to 2 Stars, Transparency Grade: C, DCS: Up 65 to 70), International Friendships, Inc.  (Down 2 to 1 Star, Transparency Grade: A, DCS: Down 100 to 95), Love Worth Finding Ministries (Up 3 to 4 Stars, Transparency Grade: A, DCS: 90), Marketplace Ministries, Inc.  (Down 4 to 3 Stars, Transparency Grade: A, DCS: 90), Rafiki Foundation (Up 3 to 4 Stars, Transparency Grade: A, DCS: 95), The Mailbox Club (Up 3 to 4 Stars, Transparency Grade: A, DCS: 100), Tim Tebow Foundation (Down 3 to 2 Stars, Transparency Grade: A, DCS: 85), Vision New England (Up 2 to 3 Stars, Transparency Grade: D, DCS: 80), Walk Thru the Bible Ministries (Down 3 to 2 Stars, Transparency Grade: A, DCS: 95), Wheaton College (2 Stars, Transparency Grade: From A to C, DCS: 75), Willow Creek Association / Global Leadership Network (Up 1 to 2 Stars, Transparency Grade: C, DCS: Up 40 to 45), XO Marriage (2 Stars, Transparency Grade: From C to D, DCS: 75). The following ministry has been added to the MinistryWatch database with the most recent year's financial data: IF:Gathering (2 Stars, Transparency Grade: A, DCS: N/A), Orphan Outreach (4 Stars, Transparency Grade: A, DCS: N/A)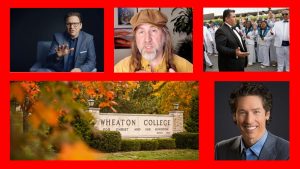 Question of the Week.  We've started a new feature here at MinistryWatch.  Lawyer and non-profit expert Don Kramer answers a reader question about non-profits each week.  This week's question:  Can a Christian ministry automatically increase your monthly recurring donation?  Read the answer here.
ECFA Changes.  The following organizations have had membership status changes in the Evangelical Council for Financial Accountability.  ADDITIONS:  Shine in the World Ministries (Victoria, Minn.), Christian Holyland Foundation (Noblesville, Ind.), IF: Gathering (Dallas, Tex.), Agape House of Prescott (Prescott, Ariz.), Century Church (Pike Road, Ala.), First Priority Global Ministries (Thompsons Station, Tenn.), Mapping Center for Evangelism (Orlando, Fla.), Quenched (Glendale, Ariz.), Legacy Coalition (Little Rock, Ark.)  REMOVALS:  None
On This Date At MinistryWatch.com.  TWO YEARS AGO.  Liberty University president Jerry Falwell Jr. apologized for tweeting an offensive, racially insensitive image.  Black alumni in a letter called for Falwell to change his behavior or step down as Liberty president, saying he had "repeatedly violated and misrepresented" Christian principles. The letter said that among other actions, they would stop donating to the school and discourage minorities from enrolling.  Read more here.  ONE YEAR AGO:  MinistryWatch investigates the practice of child sponsorship to determine the effectiveness of sponsorships in helping children, and what donors need to know.  Read more here.
On the Podcast:  Church Terminates Sex Abuse Investigation, Alleged PPP Fraud, Joel Osteen Disrupted.  On today's program, pro-abortion activists disrupt a church service in Houston.  And we have details of a bizarre story we've reported on previously.  It's the story of a Christian ministry that allegedly defrauded the Payroll Protection Program of millions of dollars.  Also, Godly Response to Abuse in the Christian Environment (GRACE), an organization hired by Covenant Fellowship Church to look into the allegations against the church and its former head pastor, Min Joshua Chung, said in a statement that although all that remained in the investigation was a "minimal" number of interviews, primarily with CFC leadership, they had been informed by CFC that the assessment would not continue.   You can hear the podcast on iTunes, Spotify, Stitcher, and other podcast apps, or you can simply click here.
Access to MinistryWatch content is free.  However, we hope you will support our work with your prayers and financial gifts.  To make a donation, click here.
Send Us Your News Tips.  Do you have a story idea for MinistryWatch?  If so, send us an email.  A lot of the stories we do originate from our readers and listeners.  They send us news tips, press releases, emails, questions, and links.  So, if you have a story you'd like us to cover, or a ministry that you think needs a closer look, please email us.  Our email is [email protected].  That will come directly to my desk, and we'll take it from there.  
Salary Data Now In MinistryWatch Database.  We now have salary information for nearly 6,000 executives from more than half of the ministries in the MinistryWatch 1000 database.  So check out this new addition by clicking on the red button at the top of this page, or click here.  That takes you to our database.  The search engine is right there, and you can type in the name of a ministry you're interested in and our profile will pop right up – now, with compensation information for the top executives.
75 Red Flags.  MinistryWatch has released a new free booklet, "75 Red Flags To Consider Before Donating For A Christian Ministry."  To read more, and to download your free, printable copy of the 18-page booklet, click here.
MinistryWatch Video.  A reminder that we have created a short (3.5 minutes) video that explains what we do here at MinistryWatch, and why.  If you're new to MinistryWatch, I hope you'll check it out.  To find it, click here.