MinistryWatch's Top 10 Stories for the Month of March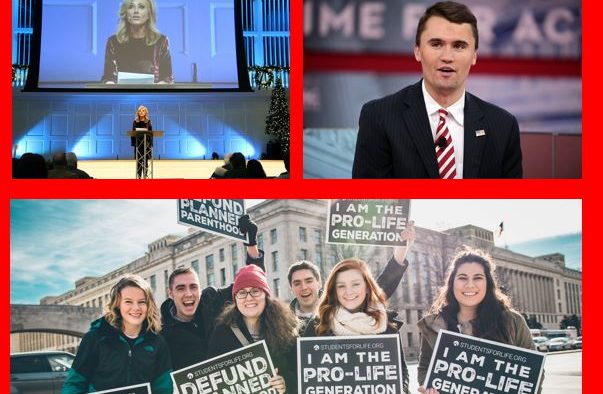 The following stories had the most page views at the MinistryWatch website during the month of March.  We present them here in a "countdown" format, from 10 to 1.  The first few sentences of each story are reproduced below.  To read the entire story, click on the link.  To read the Top 10 stories of 2020, click here.
10. Messiah University Says It was Treated Unfairly by Students For Life Petition Campaign
Students for Life of America (SFLA) launched a petition this month to encourage Christian colleges to sever ties with Planned Parenthood. The petition drive got a lot of publicity in Christian media, including in such places as the Billy Graham Evangelistic Association's "Decision" magazine, but it also encountered pushback from at least one evangelical college – Messiah University—that claims it was unfairly put on the list.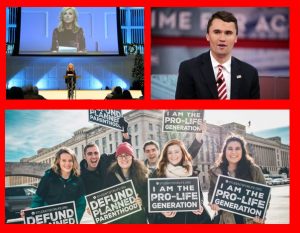 9. Bethany Christian Services to Allow LGBTQ Couples to Adopt, Foster Children
Bethany Christian Services, the country's largest Protestant adoption and foster care agency, will begin allowing LGBTQ couples to foster and adopt through their agency. Bethany, based in Grand Rapids, Mich., with offices in 32 states, announced the change in an email to employees on Monday (March 1). Its board of directors approved the policy change back in January after nearly a decade of internal discussion. The change comes after heated battles by civil liberties groups claiming that religious groups receiving government funding should not exclude anyone from fostering or adopting.   
8. Charlie Kirk Out at Liberty University's Falkirk Center
Liberty University has declined to renew the contract for conservative activist Charlie Kirk at the think tank he founded along with Jerry Falwell Jr. Kirk has also revealed that he will be pivoting to a new faith-rooted initiative. Kirk's departure, first reported by The New York Times, came more than a month after the evangelical Christian commentator and activist's image briefly vanished from the center's website.
Access to MinistryWatch content is free.  However, we hope you will support our work with your prayers and financial gifts.  To make a donation, click here.
7. Southern Baptist Pastor, Former Abuser Resigns After Church Ousted from Denomination
A Tennessee pastor who confessed two decades ago to statutory rape has resigned after his church was recently removed from the Southern Baptist Convention for hiring him. Pastor Randy Leming Jr., who served at Antioch Baptist Church in Sevierville, announced his resignation on Feb. 28, the Baptist and Reflector reported on Thursday (March 11). The Baptist and Reflector, a publication of the Tennessee Baptist Convention, said Leming had been with the church since 2014. The Southern Baptist Convention Executive Committee, meeting in February, determined that the church was no longer "in friendly cooperation" with the denomination because "the church knowingly employs as pastor a man convicted of statutory rape."
6. Chris Hogan, Retirement Expert and Dave Ramsey Protege, Departs Ramsey Solutions
The company owned by Christian financial guru and radio show host Dave Ramsey has lost one of its best-known personalities. Chris Hogan, once viewed as a successor to Ramsey, announced in a video on Wednesday (March 10) that he was no longer with the company.  "Recently, it's come to light that I've done some things personally that are not in line with Ramsey Solutions and as a result, I'm no longer a team member at Ramsey," Hogan said in the brief video. "I'm sorry for the harm that this has caused." The company said it was "deeply disappointed" in what it called Hogan's "recent admissions."
5. $800 Sneakers? This Instagrammer Questions Whether Pricey Apparel is Appropriate for Pastors
A Dallas man has started an Instagram account scrutinizing what pastors are wearing—and how much it costs. Ben Kirby's account, @PreachersNSneakers, shows pictures of not only pastors' pricey shoes—including Kanye West's $800 pair of Yeezy sneakers and the $1,050 Saint Laurent leather boots worn by Elevation Church's Steven Furtick—but also the other expensive clothing and accessory items they wear while preaching the Gospel. Like a $1,200 Christian Louboutin fanny pack sported by Bishop T.D. Jakes. And the $1,145 Givenchy sweatshirt on Pastor John Gray. Kirby told The Washington Post he started watching online videos of preachers and posting pictures of them wearing expensive items, alongside listings of how much they retail for, after wondering whether it's "okay to get rich off of preaching about Jesus."
4. Spiritual Abuse a Common Complaint for YWAM Students
Hundreds of alumni from Youth with a Mission's training and outreach programs say they were spiritually abused by immature leaders, who claimed to speak for God, and warned that questioning their absolute control equaled rebellion against God. In painful videos posted to social media, victims of the abuse share their stories and forgive the local leaders who abused them, but blame their suffering on YWAM's international leaders for their lack of oversight. The videos have generated hundreds of comments from fellow ex-YWAMers who applaud the girls' bravery, and say they've experienced similar abuse at YWAM bases in France, Australia, and California.
3. Trump Prophet Jeremiah Johnson Ends Ministry, Saying, 'We Need to Humble Ourselves'
Jeremiah Johnson, the self-described prophet who faced backlash from fellow evangelical Christians after publicly apologizing for prophesying former President Donald Trump would be reelected president, is ending Jeremiah Johnson Ministries. The announcement comes "after much prayer and the clear direction of the Lord," Johnson said Monday (March 8) on his Facebook page. It also comes after his abrupt two-week hiatus in the middle of a YouTube series he titled "I Was Wrong." Johnson said during the series, which he described as a money loser, that apologizing wasn't enough. "I believe that it is a tremendous mistake to take the next four years to argue and debate and cause division and grow more prideful talking about how we think the election was taken from Donald Trump. I actually believe we need to take the next four years and humble ourselves," he said.
2. The Master's University President Resigns
Sam Horn has resigned as president of The Master's University and The Master's Seminary after just a year in the position, the institution's board of directors announced in a post on its website. The post did not give a reason for Horn's departure but said the past year "has been one of the most challenging years in higher education and we are grateful for our entire leadership team during this unprecedented time." The board had unanimously elected Horn, an alumnus of the university's undergraduate and graduate schools and seminary, as its ninth president in February 2020. The board said in the statement that it would appoint an interim president "In the coming days" and begin a search for a permanent replacement. "Pray for us as we seek what is best for the future of both TMU and TMS," it said.
For nearly three decades, Beth Moore has been the very model of a modern Southern Baptist. Then along came Donald Trump. Moore's criticism of the 45th president's abusive behavior toward women and her advocacy for sexual abuse victims turned her from a beloved icon to a pariah in the denomination she loved all her life. "Wake up, Sleepers, to what women have dealt with all along in environments of gross entitlement & power," Moore once wrote about Trump, riffing on a passage from the New Testament Book of Ephesians. Because of her opposition to Trump and her outspokenness in confronting sexism and nationalism in the evangelical world, Moore has been labeled as "liberal" and "woke" and even as being a heretic for daring to give a message during a Sunday morning church service. Finally, Moore had had enough. She told Religion News Service in an interview Friday (March 5) that she is "no longer a Southern Baptist."