Ministries Address Charges that Child Sponsorship Hurts Kids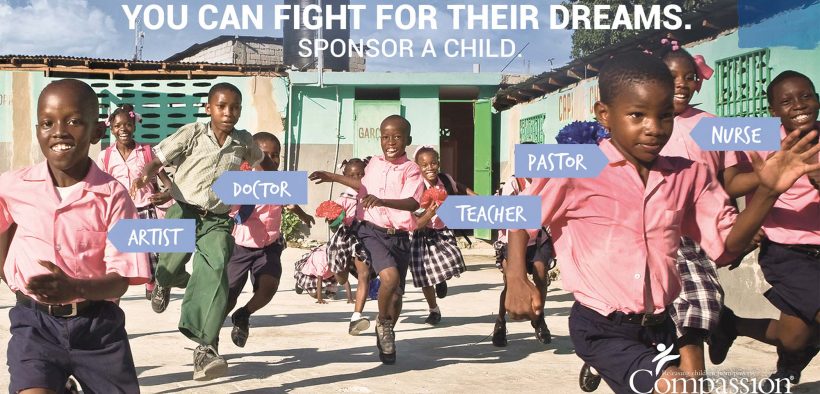 You are visiting a friend's home when you see the photo of a sponsored child on the refrigerator, alongside other family mementos.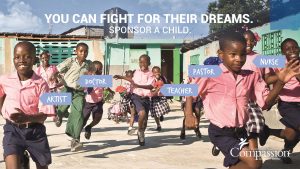 When you see the photo, do you feel good that your friend is trying to provide a brighter future for someone on the other side of the world?
One expert believes you ought to feel really bad about what's going on behind that child's photo, claiming that children are exploited by child sponsorship programs that "sell" them to donors.
"It's a relic of the past," Carol Sherman, a veteran of various international NGOs, told England's Guardian newspaper. She claims sponsorship programs promote "racist and paternalistic thinking."
World Vision and Compassion International are among dozens of organizations that use child sponsorships as a way to attract and lock-in long-term donors through photos and bios of individual children.
Access to MinistryWatch content is free.  However, we hope you will support our work with your prayers and financial gifts.  To make a donation, click here.
A World Vision spokesman rebutted some of Sherman's arguments in the Guardian article.
A spokesman for Compassion, which generates about three quarters of its $1 billion in annual income from child sponsorships, gave Ministry Watch a more detailed critique of the Guardian's article.
Tim Glenn with Compassion called it an "opinion piece" that somehow jumps from critiquing problems at one organization, Plan International, to painting a negative picture of an entire industry with "a very broad brush."
Racism, Colonialism, Paternalism
As World Vision UK's Graham Newton pointed out in the Guardian article, the staff carrying out the work around the world are locals, not Westerners: 99% of the ministry's staff helping 3 million sponsored children in 57 countries.
"World Vision staff from these communities know what the issues are and what needs done," said Newton. "It is led by the communities, and gives them the opportunity to deliver change."
Glenn agrees. Compassion helps 2.2 million children in 25 countries, working through 8,000-plus local church partners.
"We don't send Westerners," said Glenn. "The staff, volunteers, tutors, and pastors who serve sponsored children live in the same neighborhoods as these kids, all of them. They know the children, and know their needs."
Glenn believes relationships between people are the best way to break down racism, and he says the letters that flow back and forth between Compassion donors and sponsored children can promote a transformative exchange by allowing the two parties to better understand each other's context and background.
"To label Good Samaritans as racists and other horrible names" condemns "the very people trying to play a role in fulfilling Christ's call to care for the poor," Glenn said.
Is child sponsorship a bait-and-switch?
In the Guardian article, Sherman addressed one of the biggest criticisms of the sponsorship model: "Many agencies have moved away from sponsors of individual children to sponsors of communities, but they are still using individual children to 'sell' to donors."
Not all child sponsorship organizations are the same. Each Compassion child has one sponsor. Sponsors and children can exchange letters, and sponsors can visit a child's school or church.
Some organizations use one child's story and photo to raise money from multiple sponsors, without always informing donors about their "group" sponsorship approach.
And some organizations that use individual children to attract donors provide no direct benefits to individual children, but actually serve through community-level efforts.
Sponsorship is popular with ministries because it provides a regular, recurring donation that may continue for years if donors feel a personal connection. But it can be abused by unethical organizations.
GFA World, formerly Gospel for Asia, is a problem-plagued ministry that was booted out of the Evangelical Council for Financial Accountability for misleading donors and mismanaging finances. GFA offers donors the chance to "Sponsor a National Missionary" for $30 a month, along with other offers, including gifts for widows and abandoned children.
But these offers are deceiving, and the $30 that donors send to GFA may never reach any missionary. As GFA's "small print" clarifies, the ministry doesn't even try to apply donations to objectives donors designate. As the "Financial Integrity & Gospel for Asia" page of the ministry's website makes crystal clear: "GFA retains discretion to use donated funds in any manner that serves the charity's objectives, regardless of any particular preference."
Donors must be diligent to make sure designated gifts go to their designated purposes.
Studying outcomes and impact
The Guardian article cites studies commissioned by Plan International in 2008 and 2019, with one showing negative results from child sponsorship programs.
Compassion points to a 2013 article in the Journal of Political Economy that explored the impact of its work. "Does International Child Sponsorship Work? A Six-Country Study of Impacts on Adult Life Outcomes" found that sponsored children were:
14 to 18 percent more likely to have salaried employment as adults
roughly 35 percent more likely to secure white-collar employment as adults
30 to 75 percent more likely to become community leaders as adults
40 to 70 percent more likely to become church leaders as adults
63% more likely to become a teacher
27 to 40 percent more likely to finish secondary education
and 50 to 80 percent more likely to complete a university education
Compassion's Tim Glenn says one thing donors should demand is proof that a ministry's work is actually having an impact.
"Look for stories of children whose lives have been changed," says Glenn, "as well as any research you or others have conducted into whether you are having an actual impact on the problems you're addressing."
Glenn said ministries serious about improving regularly conduct research into outcomes and impact, but independent research may reach different conclusions.
"Poverty porn"
The Guardian article also made references to "poverty porn," a term that describes exploitative images of suffering children—including famine-enlarged bellies and flies in the eyes—used to generate donations.
It's a real problem. One Christian organization's two-hour televised fundraiser focused on a weak, sickly boy who was dead by the time the program ended.
But while World Vision and Compassion try to educate donors about poverty and the challenges children face around the world, their imagery is generally positive, showing the impact sponsorship can bring about.
"Compassion has an internal policy that plays out strict standards about the images we use," said Glenn. Our images are meant to show the dignity and the hope that live within the poor, despite the problems that poverty inflicts upon them."