Weekly Review

ECFA Membership Changes, MinistryWatch Database Changes, On This Date At MinistryWatch.com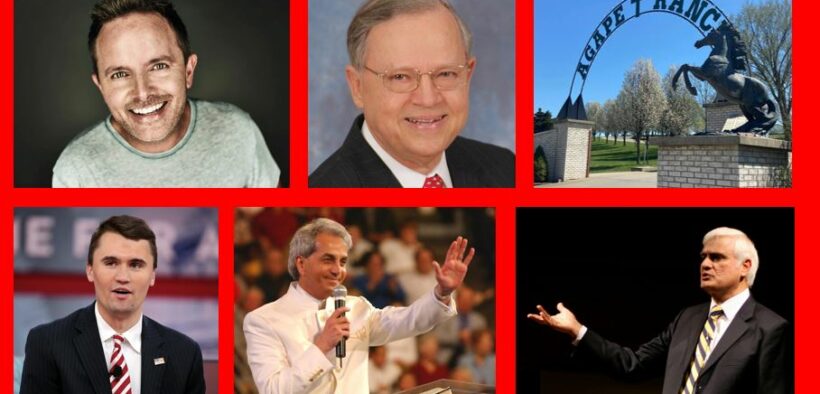 MinistryWatch 1000 Database Changes.  MinistryWatch now has more than 1,000 ministries in its database. These ministries represent more than $37-billion in total revenue, most of that donor revenue from evangelicals. The following ministries have their profiles updated with the most recent year's financial data. The Financial Efficiency rating of each ministry is in parenthesis. If this rating represents a change from the previous year, that change is noted: CBMC, Inc.  (2 Stars, Transparency Grade: A, DCS: Up 95 to 96), Children of Promise International (5 Stars, Transparency Grade: A, DCS: Up 95 to 96), Christian Blind Mission / CBM (4 Stars, Transparency Grade: A, DCS: Up 85 to 88), Christian Health Service Corps (5 Stars, Transparency Grade: A, DCS: Up 95 to 96), 4KIDS of South Florida (1 Star, Transparency Grade: C, DCS: Down 60 to 54), Abilene Christian University (1 Star, Transparency Grade: C, DCS: Up 55 to 57), AbleLight / formerly Bethesda Lutheran Communities (Down 3 to 2 Stars, Transparency Grade: A, DCS: Down 85 to 82), Accelerated Christian Education Ministries (2 Stars, Transparency Grade: D, DCS: Up 55 to 57), Across Nations pka: Western Indian Ministries, Inc.  (3 Stars, Transparency Grade: A, DCS: Up 90 to 92), Acton Institute for the Study of Religious Liberty (2 Stars, Transparency Grade: C, DCS: Down 70 to 69), Adult & Teen Challenge, USA (1 Star, Transparency Grade: A, DCS: Down 75 to 74), Advancing Native Missions, Inc. / ANM (3 Stars, Transparency Grade: A, DCS: Up 95 to 96), Advent Christian Village (2 Stars, Transparency Grade: A, DCS: Down 80 to 78), Adventist Development & Relief Agency (4 Stars, Transparency Grade: C, DCS: Down 65 to 59), Advocates for Community Transformation (1 Star, Transparency Grade: A, DCS: Up 85 to 88), Advocates International (3 Stars, Transparency Grade: A, DCS: Up 90 to 92), Africa Inland Mission International (4 Stars, Transparency Grade: C, DCS: Down 65 to 59), Africa New life Ministries International (3 Stars, Transparency Grade: A, DCS: Up 95 to 96), Africa Renewal Ministries (5 Stars, Transparency Grade: A, DCS: Up 80 to 84), African Bible Colleges (5 Stars, Transparency Grade: A, DCS: Up 85 to 88), African Enterprise (2 Stars, Transparency Grade: A, DCS: Up 95 to 96), Agape House of Prescott (2 Stars, Transparency Grade: A, DCS: Up 80 to 83), Agape International Missions (3 Stars, Transparency Grade: C, DCS: Up 85 to 87), AGAPE Network (5 Stars, Transparency Grade: A, DCS: Down 80 to 78). The following ministry has been added to the MinistryWatch database with the most recent year's financial data: Atlas Free (5 Stars, Transparency Grade: A, DCS: 100)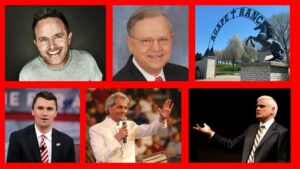 On the Podcast:  Chris Tomlin and Hillsong, Brother Andrew's Passing, and ECAP Rolls Out Abuse Prevention Program.  On today's program, the Evangelical Council for Abuse Prevention (ECAP) is set to roll out an accreditation program designed to train and certify ministry executives in skills to prevent sexual abuse.  And we note two notable passings this week:  Open Doors founder Brother Andrew, and the long-time president of the Evangelical Council for Financial Accountability, Dan Busby.  We begin today with the controversial decision by Christian musician Chris Tomlin to tour with the scandal ridden Hillsong United this fall.
You can hear the podcast on iTunes, Spotify, Stitcher, and other podcast apps, or you can simply click here.
ECFA Changes.  The following organizations have had membership status changes in the Evangelical Council for Financial Accountability.  ADDITIONS: NONE. REMOVALS:  Raise the Dough (Warsaw, Ind.), Harvest Prayer Ministries (Terre Haute, Ind.), Leadership Vistas International (Frisco, Tex.), First Baptist Church Belton (Belton, Tex.), 
On This Date At MinistryWatch.com.  ONE YEAR AGO:  A southwest Missouri prosecutor charged five employees of a private Christian boarding school with abusing students—far fewer than the number of charges recommended by state investigators.  The five employees of the Agape Boarding School near Stockton were charged with a total of 13 third-degree felony assault counts, Cedar County Prosecuting Attorney Ty Gaither said.  Read more here.  TWO YEARS AGO:  New accusations regarding the behavior of Ravi Zacharias has prompted the ministry he founded to open an investigation.  Read more here.  THREE YEARS AGO:  Benny Hinn says he is renouncing his prosperity gospel teaching, but critics are not so quick to take him at his word.  Read more here.
Send Us Your News Tips.  Do you have a story idea for MinistryWatch?  If so, send us an email.  A lot of the stories we do originate from our readers and listeners.  They send us news tips, press releases, emails, questions, and links.  So, if you have a story you'd like us to cover, or a ministry that you think needs a closer look, please email us.  Our email is [email protected].  That will come directly to my desk, and we'll take it from there.  
Access to MinistryWatch content is free.  However, we hope you will support our work with your prayers and financial gifts.  To make a donation, click here.
Salary Data Now In MinistryWatch Database.  We now have salary information for nearly 6,000 executives from more than half of the ministries in the MinistryWatch 1000 database.  So check out this new addition by clicking on the red button at the top of this page, or click here.  That takes you to our database.  The search engine is right there, and you can type in the name of a ministry you're interested in and our profile will pop right up – now, with compensation information for the top executives.
75 Red Flags.  MinistryWatch has released a new free booklet, "75 Red Flags To Consider Before Donating For A Christian Ministry."  To read more, and to download your free, printable copy of the 18-page booklet, click here.
MinistryWatch Video.  A reminder that we have created a short (3.5 minutes) video that explains what we do here at MinistryWatch, and why.  If you're new to MinistryWatch, I hope you'll check it out.  To find it, click here.