EDITOR'S NOTEBOOK: Chris Tomlin Is Making A Mistake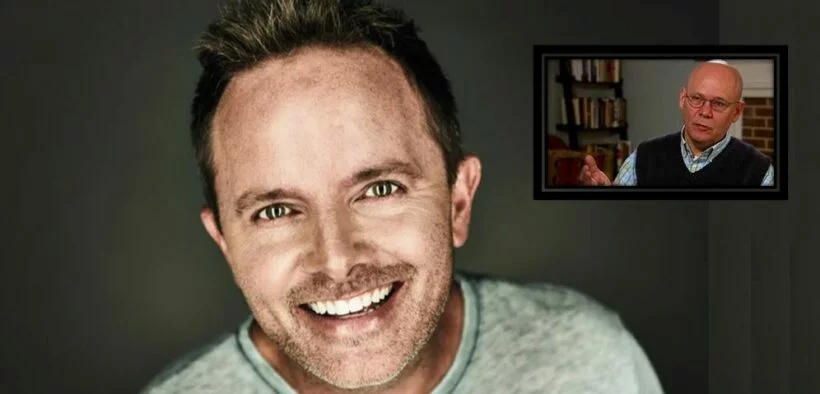 Editor's Note:  Most Saturdays we will feature this "Editor's Notebook" column. MinistryWatch President Warren Smith will comment on one or more stories in the week's news, adding an additional perspective or, sometimes, a behind-the-scenes look at how the story came to be.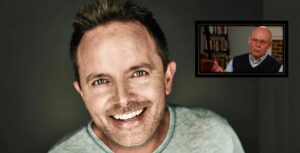 Chris Tomlin Is Making A Mistake.  We begin today with the controversial decision by Christian musician Chris Tomlin to tour with the scandal ridden Hillsong United this fall.
In April, Hillsong Worship announced it would pull out of a tour it had planned with Casting Crowns. 
And, according to Tomlin, Hillsong offered to let him back out of the tour in light of emerging scandals. Nevertheless, Tomlin stands behind both the tour and Hillsong United.  He said he "knows the heart" of the people in Hillsong United, and he is standing by them.
In my opinion, he's making a mistake.  It has become obvious that the problems at Hillsong were not just the problems of a few of the top leaders, but are problems related to the culture of the organization.  Hillsong's culture includes a star-making celebrity machinery and lifestyles fueled at least in part by music royalties.  Tomlin's participation in this tour makes him factotum in the Hillsong machine.  It is perhaps no coincidence that Tomlin himself has a new album out that needs supporting.  
I should add that Tomlin is not alone in fueling Hillsong's money machine.  Every time an evangelical church plays Hillsong music on Sunday morning, Hillsong's cash register rings.  
I have heard some people say that we have to separate the artist from the art.  John Newton was a slave trader before writing "Amazing Grace."  In the abstract, that argument has some merit.  But it does not apply here.  John Newton repented of his slave-trading and later in life became an abolitionist.  One of the problems with Hillsong is that it is attempting to proceed as if nothing happened.  Further, when my church sings "Amazing Grace," no one gets paid a royalty.  When we sing a Hillsong composition, we directly fund the organization. 
If that's what your church wants to do, well…so be it.  But please don't pretend that's not what's happening.
Why We Published Don Ogden's Story.  I've got to admit that I was on the fence about publishing the story of Don Ogden.  Ogden was the founder of the music department at Grace College and Seminary in Winona Lake, Ind., and declared that he loved "being a servant of the Lord." He passed away in 2015 at the age of 88.
But that's not all of Ogden's story.  His daughters have now gone public with a six-page statement detailing how their father victimized more than 100 people during and after his tenure as a music professor.  Some of the alleged offenses took place nearly 50 years ago, but they continued well into the 21st century.
Now, six years after Ogden's death, a whistleblower contacted Ogden's daughters and said the alleged predation on young boys had been occurring for roughly 40 years in homes, malls, youth conferences, and choir and music tours. 
Access to MinistryWatch content is free.  However, we hope you will support our work with your prayers and financial gifts.  To make a donation, click here.
The story is horrible, but it took place years ago.  Why dredge it up now?  The most important reason is that the victims are still, in the ever-present now, dealing with what was done to them.  They deserve to be heard, and – perhaps – be given a measure of justice and validation.
Secondly, this story has much to teach us today.  The statement from Ogden's daughters said, "Our father used his position, his power, his wit, and persuasion to gain the trust of young men and later perpetrate crimes against them that would change their lives forever." 
Hopefully, telling this story will be a warning to churches to put appropriate child protection policies in place, and an encouragement to those who have been wronged in the past to speak up.  We're listening.  We believe you.
Here's Help.  If you are a church leader who wants to heed the warning I mentioned above, new resources will soon be available.  
A year ago, we reported on a new accreditation program offering safety standards to help organizations move from a reactive approach to a preemptive one. After beta testing with 40 ministries, the program's leaders now believe they have sufficient data and experience to launch the complete iteration in January 2023.
The program is the brainchild of the Evangelical Council for Abuse Prevention (ECAP).  ECAP asked a committee of risk management professionals, lawyers, abuse prevention experts and practitioners who work with children to create a set of standards around governance, safety operations, screening, training, response and other protocols for child abuse prevention. 
Last year, the Florida-based nonprofit started testing the concept with a group of "charter members," mostly involving churches, plus a few schools, a summer camp, and a speech and debate league.
ECAP plans to have a few fully accredited charter members when the program launches next year, with several other candidates still in the process of completing accreditation. It will close the invitation window for charter members upon reaching 50 candidates.
Houston Christian University Bucks The Trend.  Houston Baptist University has changed its name to Houston Christian University as part of a rebranding effort to appeal to a broader range of students and expand the school's enrollment.
"Houston Christian University more accurately epitomizes our student body and reflects the faculty, staff, alumni, and community we serve," said President Robert B. Sloan during an open forum Sept. 21.
I've known Robert Sloan for nearly two decades, and I've found him to be a visionary leader.  What he has done at Houston Christian is Exhibit A.  In an era when college enrollment is dropping, at some schools precipitously, Houston Christian is seeing significant growth.  It now has undergraduate enrollment of 2,780, with plans to grow to 4,200 in the next few years.