Weekly Review

ECFA Membership Changes, MinistryWatch Database Changes, On This Date At MinistryWatch.com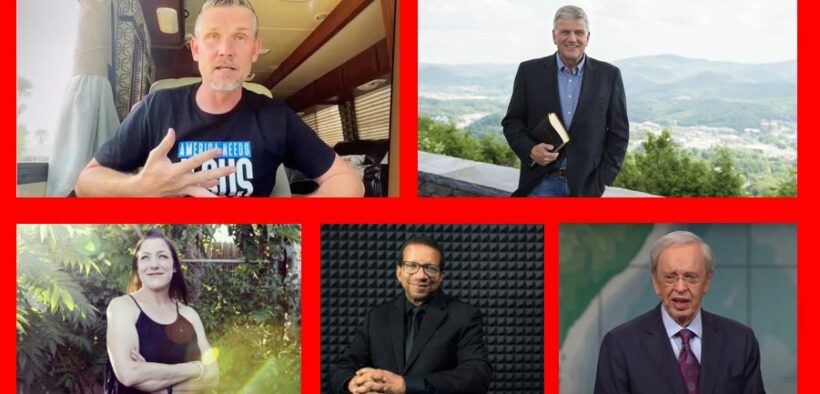 MinistryWatch 1000 Database Changes.  MinistryWatch now has more than 1,000 ministries in its database. These ministries represent more than $37-billion in total revenue, most of that donor revenue from evangelicals. The following ministries have their profiles updated with the most recent year's financial data. The Financial Efficiency rating of each ministry is in parenthesis. If this rating represents a change from the previous year, that change is noted: Agape Flights (Down 3 to 2 Stars, Transparency Grade: A, DCS: 100), LifePath Christian Ministries / York Union Rescue Mission (Up 2 to 3 Stars, Transparency Grade: A, DCS: 90), MAOZ Israel Ministries (4 Stars, Transparency Grade: A, DCS: 80), African Enterprise (Up 1 to 2 Stars, Transparency Grade: A, DCS: Up 90 to 95), Attack Poverty (Down 5 to 4 Stars, Transparency Grade: A, DCS: 100), Cross-Generation dba Connected Families (Down 4 to 3 Stars, Transparency Grade: A, DCS: 85), E3 Partners Ministry (Up 3 to 4 Stars, Transparency Grade: A, DCS: 95), HopeKids (Down 4 to 3 Stars, Transparency Grade: A, DCS: 95), Jericho Road Ministries (Down 3 to 2 Stars, Transparency Grade: A, DCS: 95), Nashville Rescue Mission (Up 2 to 3 Stars, Transparency Grade: A, DCS: 95), Partners International (Down 2 to 1 Star, Transparency Grade: C, DCS: Down 85 to 80), Rafiki Foundation (3 Stars, Transparency Grade: A, DCS: Up 95 to 100), Rescue Mission of Middle Georgia (Down 3 to 2 Stars, Transparency Grade: A, DCS: 90), SIL International (Up 2 to 3 Stars, Transparency Grade: A, DCS: 80), Sunshine Ministries (Down 3 to 2 Stars, Transparency Grade: A, DCS: 90), Wycliffe Bible Translation Foundation (3 Stars, Transparency Grade: C, DCS: Up 60 to 75). The following ministry has been added to the MinistryWatch database with the most recent year's financial data: New Horizons of Southwest Florida (5 Stars, Transparency Grade: A, DCS: N/A)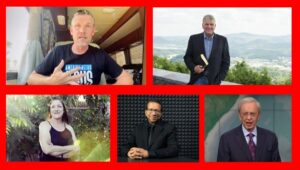 On the Podcast:  Bible Translation, "Respect for Marriage Act," and Samaritan's Purse Hits $1-Billion.  On today's program, we take a look at the Bible translation industry.  We ask the question:  How much does it really cost to translate the Bible.  We also look at a milestone for the Christian ministry Samaritan's Purse.  It will hit $1-billion in revenue this year.  And one of evangelicalism's flagship seminaries, Fuller Seminary, has the first African American president in its history.  We'll have details.  We begin today with news that 2,000 churches and Christian ministries have asked the U.S. Senate to oppose the "Respect For Marriage Act."  You can hear the podcast on iTunes, Spotify, Stitcher, and other podcast apps, or you can simply click here.
ECFA Changes.  The following organizations have had membership status changes in the Evangelical Council for Financial Accountability.  ADDITIONS: NONE. REMOVALS:  The Good Shepherd Alliance (Ashburn, Va.), Pine Valley Bible Conference Association (Pine Valley, Calif.)
On This Date At MinistryWatch.com.  ONE YEAR AGO:  A Tennessee pastor known for controversial stands on COVID-19 and the 2020 election has been banned from the social media giant Twitter.  Read more here.  TWO YEARS AGO:  Dr. Charles Stanley announced that he was stepping down as pastor of First Baptist Church—Atlanta after 50 years of service.  Read more here.  NINE YEARS AGO:  As reported in Black Enterprise magazine, Pastor I.V. Hilliard of the Texas-based New Light Christian Center recently asked his congregation to give $52 "Favor Seeds" as money was needed to upgrade the blades on his helicopter. Such gifts, he suggested, would be rewarded with a "breakthrough favor" for the giver within 52 days or 52 weeks. The upgraded blades promise to save the ministry $50,000 in the long term, the pastor noted.  Read more here.
Send Us Your News Tips.  Do you have a story idea for MinistryWatch?  If so, send us an email.  A lot of the stories we do originate from our readers and listeners.  They send us news tips, press releases, emails, questions, and links.  So, if you have a story you'd like us to cover, or a ministry that you think needs a closer look, please email us.  Our email is [email protected].  That will come directly to my desk, and we'll take it from there.  
Salary Data Now In MinistryWatch Database.  We now have salary information for nearly 6,000 executives from more than half of the ministries in the MinistryWatch 1000 database.  So check out this new addition by clicking on the red button at the top of this page, or click here.  That takes you to our database.  The search engine is right there, and you can type in the name of a ministry you're interested in and our profile will pop right up – now, with compensation information for the top executives.
75 Red Flags.  MinistryWatch has released a new free booklet, "75 Red Flags To Consider Before Donating For A Christian Ministry."  To read more, and to download your free, printable copy of the 18-page booklet, click here.
MinistryWatch Video.  A reminder that we have created a short (3.5 minutes) video that explains what we do here at MinistryWatch, and why.  If you're new to MinistryWatch, I hope you'll check it out.  To find it, click here.
Access to MinistryWatch content is free.  However, we hope you will support our work with your prayers and financial gifts.  To make a donation, click here.