MinistryWatch's Top 10 Stories for the Month of May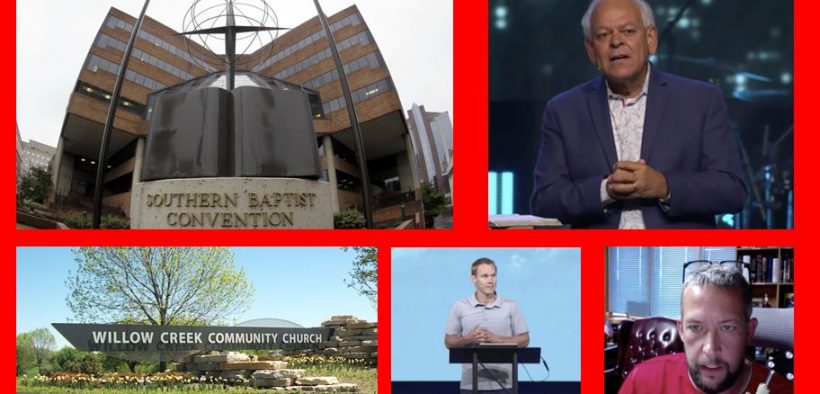 The following stories had the most page views at the MinistryWatch website during the month of May. We present them here in a "countdown" format, from 10 to 1. The first few sentences of each story are reproduced below. To read the entire story, click on the link. To read the Top 15 stories of 2021, click here.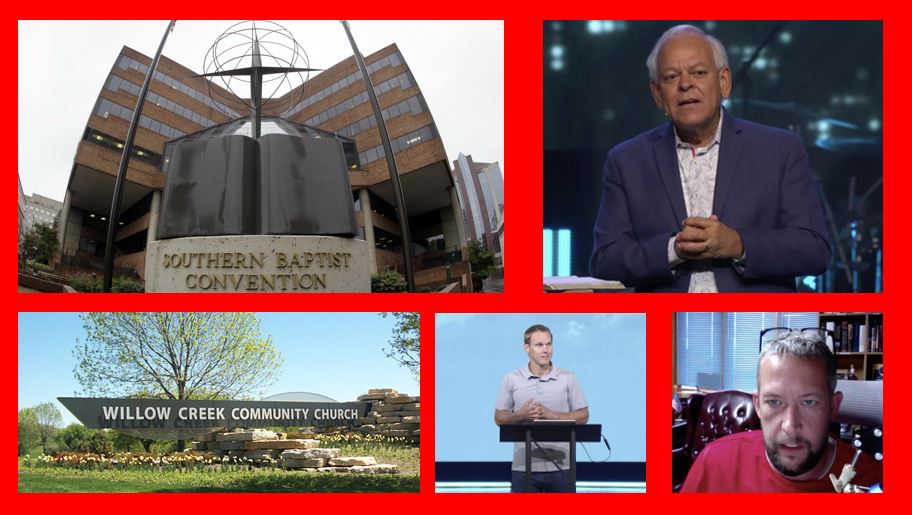 A scathing investigation of former head megachurch pastor Stovall Weems commissioned by Celebration Church in Jacksonville, Florida, paints a picture of a self-absorbed leader who manipulated employees, fraudulently used the church's money, and sometimes appeared too mentally unstable to lead. The investigation, conducted by the Nelson Mullins law firm, said Weems managed the church poorly and conducted a series of unauthorized financial transactions through which he personally benefited, either directly or indirectly, at the expense of the Church. It also said Weems's erratic behavior, including "rampant spiritual and emotional abuse, including manipulation, a profound sense of self-importance and selfishness, superiority and entitlement," as well as a purported personal encounter with Jesus Christ, created "confusion and disarray" and kept the church from carrying out its mission. 
A Montana Baptist pastor who has spent years critiquing pastors and warning of liberal drift within evangelical churches, was arrested on DUI and weapons charges. Jordan Daniel "J.D." Hall, pastor of Fellowship Baptist Church in Sidney, Montana, and publisher of the online Christian polemics site Protestia, was arrested on May 11 after a traffic stop. According to a copy of the initial offense report obtained by Religion News Service, Hall was charged at 11 p.m. with driving under the influence and carrying a concealed weapon while intoxicated. The DUI charge is a first offense, according to the report. A Sidney police officer observed Hall driving in a bike lane and pulled him over.
May 1, the Global Methodist Church, a new theologically conservative denomination splintering from the United Methodist Church, quietly launched. After decades of rancorous debate over the ordination and marriage of LGBTQ United Methodists, a special session of the United Methodist Church's General Conference and three postponements of a vote to formally split the denomination, the schism finally came "without fanfare, but full of hope, faith, and perseverance." That's how the Rev. Keith Boyette, chairman of the Transitional Leadership Council of the Global Methodist Church, described the launch of the new denomination in a statement published days earlier on its website.
Leaders of a prominent Washington, D.C.-area congregation hope to end an ongoing conflict by redoing a contested church election. That election is the subject of a lawsuit pending in Virginia state court. Several current and former members claim McLean Bible Church leaders failed to follow the church's constitution during an election for church elders in July 2021. Church leaders have fought the lawsuit in court. Now they hope to render the suit moot. "We have an opportunity to resolve conflict in our church biblically and peacefully and move forward together as a united church, bringing hope to our city and to the nations," Pastor David Platt told church members in a video announcing the resolution plan.
Access to MinistryWatch content is free.  However, we hope you will support our work with your prayers and financial gifts.  To make a donation, click here.
For decades, a handful of leaders in the nation's largest Protestant denomination treated sexual abuse survivors as enemies of the church, denied responsibility for the actions of local churches, and downplayed the number of sexual abuse cases in those churches, all in the name of protecting the institution, according to a report released May 22. The report, conducted by a third-party investigations firm, Guidepost Solutions, and made public by the Southern Baptist Convention's sex abuse task force, reveals a callous disregard for abuse survivors and a relentless commitment to protecting the denomination from liability. Guidepost Solutions found that SBC leaders were well aware of abuse cases in the church and even compiled a list of offenders but took no steps to find out if alleged abusers remained in ministry, instead focusing on protecting the SBC from liability.
Willow Creek Community Church, a Chicago megachurch that was one of the largest and most highly regarded congregations in the nation, will lay off 30% of its staff due to post-COVID-19 declines in attendance and giving. "Willow is about half of the size we were before COVID, which is right in line with churches across the country," Dave Dummitt, Willow Creek Community Church senior pastor, told his congregation in a video announcing the cuts. "But as you can see, and as you can imagine, that has fiscal impactions." Founded in the mid-1970s, Willow Creek grew from a start-up congregation meeting in a movie theater to one of the most influential Protestant congregations in the United States, drawing more than 25,000 worshippers weekly by 2017, according to Outreach Magazine. But the church has struggled in recent years after the resignation of co-founder Bill Hybels, who was accused of sexual harassment and abuse of power.  
A Colorado megachurch pastor has filed suit against former church staff and members for defamation, slander, libel, and conspiracy. Jonathan Wiggins, the lead pastor of Rez.Church located in Loveland, Colorado, and affiliated with the Association of Related Churches (ARC), alleges in his amended complaint, filed in March in the Larimer County District Court, that defendants' statements hurt his personal and professional reputation. The narrative contained in the court documents begins in 2019 when Wiggins said he sought treatment at various facilities for childhood trauma. He admits the treatment would have included use of psilocybin, also commonly called "magic mushrooms."  
Praying to "the Great Queer One," students at United Methodist-affiliated Duke Divinity School proclaimed God's acceptance and support for LGBTQ relationships in a Pride worship service March 22. Divinity Pride, a student group affirming the "dignity, faithfulness, and strength of Lesbian, Gay, Bisexual, Trans, Queer/Questioning, Intersex, Asexual, and gender/sexuality non-conforming Christians," sponsored the worship service. "Strange one, fabulous one, fluid, and ever-becoming one," prayed second-year Master of Divinity (M.Div) student Caroline Camp in opening the service. She stated that God is "mother, father, and parent" and "drag queen, and transman, and gender-fluid."
A statement posted on Facebook May 3 by the Wesleyan Covenant Association's Florida chapter caught the attention of the Florida bishop for the United Methodist Church: "107 Florida Methodist Churches Depart United Methodist Church," it began. The Facebook post came just a few days after the launch of the Global Methodist Church, a new conservative Methodist denomination formed, in part, by the Wesleyan Covenant Association, a coalition of self-described "orthodox, evangelical" United Methodists. "We are not leaving The United Methodist Church. The United Methodist Church has left us," Jay Therrell, president of the WCA-Florida, said in a written statement, citing a "decades-long rise of theological liberalism, the selective enforcement of our denominational laws, and a strong surge in the promotion of partisan politics."
The details in the report are nothing if not shocking. The sexual assault of a pastor's wife by a former Southern Baptist Convention leader on July 25, 2010, is one of the more graphic descriptions of sex abuse in a blockbuster report, conducted by third-party investigation firm Guidepost Solutions, and made public by the Southern Baptist Convention on May 22. But the details pale in comparison with the identity of the alleged perpetrator: Johnny Hunt, former president of the Southern Baptist Convention, longtime Georgia megachurch pastor and until last week, senior vice president of evangelism and leadership at the denomination's North American Mission Board. Hunt has denied the allegations.