Relief Ministry Cross International Solidifies Growth Strategy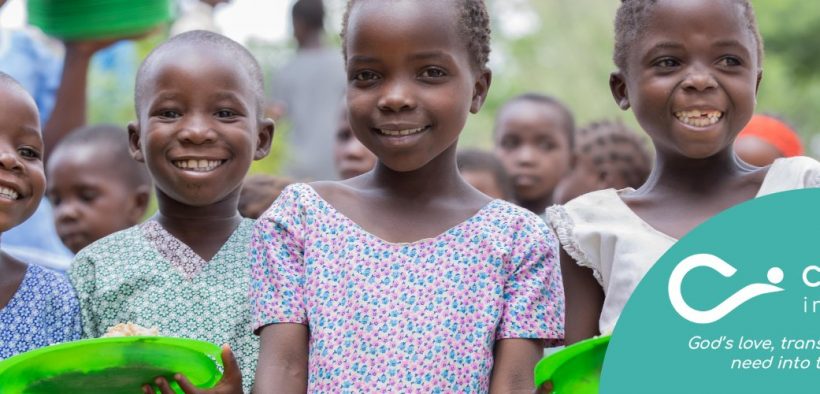 Cross International, a Florida-based ministry providing international relief and development support in 12 countries, recently earned an eighth-place spot on MinistryWatch's list of the 50 Largest Missions and Bible Translation Organizations. But the organization fell six points from last year's No. 2 ranking due to a temporary decline in revenue three years ago. Its revenue dropped from $104.5 million in 2017 to $86.5 million in 2018 to $52.6 million the following year. 

It has mostly recovered since then, though, netting $83.7 million last year. Meanwhile, over the last three years, it nearly doubled the number of children and family beneficiaries it serves. 
The ministry says these fluctuations coincide with a strategic shift in its field projects, spread across Africa, Latin America, and the Caribbean. Starting in early-2019, Cross International started to put more emphasis on "community transformation," a program aiming to alleviate poverty within three target areas: Orphans and vulnerable children, crisis care, and children with disabilities. Those efforts include everything from agricultural improvements and access to clean well water and nutritious food, to school support and scholarships, to providing medical aid and supplies to its partner clinics and hospitals.
With the change in programmatic strategy, the ministry's leadership decided to reallocate some of the funding spent on acquiring "gifts-in-kind"—contributions of goods instead of cash—to field operations within its "community transformation" umbrella. As a result, its gifts-in-kind revenue and overall profit fell between 2019 and 2020, prompting a drop in MinistryWatch's rankings. 
Access to MinistryWatch content is free.  However, we hope you will support our work with your prayers and financial gifts.  To make a donation, click here.
But under its new direction, Cross International expedited rebuilding its in-kind support to partner medical providers. Since then, its cash revenue for community transformation field programs has increased, and so has the acquisition and distribution of goods to its field partners. 
These changes mark the halfway point in a six-year growth plan, dubbed "Reach25," to expand from serving 33,000 children and families in 2019 to more than 125,000 by June 2025. The organization says it's already pacing ahead of schedule, projecting it will reach more than 65,000 people in its 2022 fiscal year (ending next month). That's up from 56,000 last year and 47,000 in 2020. It now hopes to reach 80,000 children and families in 2023, then 100,000 in 2024. 
"It's an exciting season at Cross International," says spokesperson Deborah Bensen, the organization's vice president of marketing and media. "In the coming years, one of Cross' key goals is to increase emphasis in our work with children with disabilities, specifically meeting needs where societal exclusion for [them] and their families intersects with poverty. Our programs help those living with disabilities to be more included in the surrounding society and improve the economic [stability] of the impoverished household."
Cross International is also growing its network of local partner organizations based in the 12 countries it serves. After meeting its Reach25 goal to expand from 17 to 25 partners last year, it's now upping the target to 30 by 2025. 
"The continued goal is to partner with more local Christian partner organizations in Latin American and African regions who focus on community transformation programs," Bensen says. 
Though it's currently placing a higher priority on field work, Cross International's overarching mission has been relatively consistent throughout its 21-year history. Former president James Cavnar, who founded the organization in 2001, wrote in 2018 that he "envisioned an approach to helping the poor that would spread awareness of global poverty—and then mobilize believers to employ the poverty-relief efforts of overseas churches and ministries." Separate from Cross International, which follows an evangelical Christian doctrine, Cavnar also founded a Catholic relief and development charity called Cross Catholic Outreach. Cross International's 2018 Form 990 mentions it operates cooperatively with Cross Catholic, but the two charities are otherwise unrelated. 
While most of Cross International's work centers on long-term development projects, it's also assisting with the emergency response to events like the earthquake in Haiti last August, the Malawi cyclone in 2019, and, more recently, the Ukrainian refugee crisis. 
The latter situation remains "fluid and dynamic," Bensen says, citing strains on the movement of food and other goods. "With the flow of refugees and internally displaced people, housing and shelter remains a constant challenge," she added. "Over time, trauma care needs will become more acute and the likelihood of assimilation of refugees will become more pronounced."
In the short term, Cross International says it hasn't planned any new program launches by the end of this year, instead opting to scale its existing efforts.