Weekly Review

ECFA Membership Changes, MinistryWatch Database Changes, On This Date At MinistryWatch.com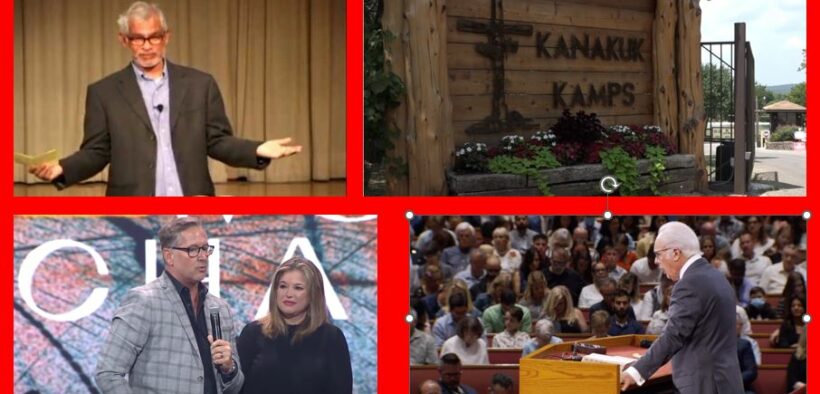 MinistryWatch 1000 Database Changes.  MinistryWatch now has more than 1,000 ministries in its database. These ministries represent more than $35-billion in total revenue, most of that donor revenue from evangelicals. The following ministries have their profiles updated with the most recent year's financial data. The Financial Efficiency rating of each ministry is in parenthesis. If this rating represents a change from the previous year, that change is noted: African Enterprise (2 Stars, Transparency Grade: A, DCS: 96), YWAM San Diego / Baja (3 Stars, Transparency Grade: C, DCS: Up 53 to 57), Alberto Mottesi Evangelistic Association, Inc.  (Up 3 to 4 Stars, Transparency Grade: D, DCS: 82), Biglife International Inc.  (2 Stars, Transparency Grade: A, DCS: Up 88 to 92), Cedar Ridge Childrens Home and School (5 Stars, Transparency Grade: A, DCS: Down 86 to 82), China Ministries International (Up 2 to 3 Stars, Transparency Grade: A, DCS: 82), Chinese Christian Mission (Down 3 to 2 Stars, Transparency Grade: A, DCS: 92), City Rescue Mission Inc (2 Stars, Transparency Grade: From A to C, DCS: 86), Fresno Christian Schools (5 Stars, Transparency Grade: D, DCS: Up 75 to 79), InFaith FKA: American Missionary Fellowship (Down 3 to 2 Stars, Transparency Grade: A, DCS: 96), International Messengers (Down 4 to 3 Stars, Transparency Grade: A, DCS: 90), Interserve USA / International Service Fellowship (3 Stars, Transparency Grade: A, DCS: Up 78 to 82), Jewish Voice Ministries International (1 Star, Transparency Grade: From A to C, DCS: Down 96 to 81), Jews for Jesus (Up 1 to 2 Stars, Transparency Grade: C, DCS: Up 73 to 77), Lamb & Lion Ministries (Up 4 to 5 Stars, Transparency Grade: A, DCS: 90), Roever Evangelistic Association (Down 2 to 1 Star, Transparency Grade:A , DCS: Down 88 to 84), Shepherd Community Inc (2 Stars, Transparency Grade: D, DCS: Up 65 to 69), SIL International (Up 2 to 3 Stars, Transparency Grade: A, DCS: 72), Starry Inc.  (5 Stars, Transparency Grade: C, DCS: Up 88 to 92)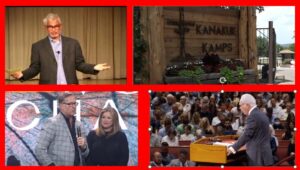 On the Podcast:  Kanakuk Doc Wins An Emmy, Christian Filmmaker Arrested, and A Mississippi Ministry Scandal.  On today's program, a Christian filmmaker from Colorado Springs has been arrested as part of a child sex sting conducted by local police and the Department of Justice.  We'll have details.  And a documentary about the sex abuse scandal at Kanakuk Kamps has won an Emmy.  This journalistic prize for the news organization VICE lends further credibility to the stories of the survivors of sexual abuse at the hands of a Kanakuk counsellor.  We begin today with news that a defamation case filed by a pastor against his former church has been dismissed.  A Florida judge has dismissed the defamation lawsuit filed by former Celebration Church pastors Stovall and Kerri Weems on the grounds that the suit concerns an ecclesiastical matter and is therefore outside the court's jurisdiction.  You can hear the podcast on iTunes, Spotify, Stitcher, and other podcast apps, or you can simply click here.
ECFA Changes.  The following organizations have had membership status changes in the Evangelical Council for Financial Accountability.  ADDITIONS: Hope International Ministries (Wheaton, Ill.), Mercy Hill Church (Greensboro, N.C.), America Prays (Liberty Hill, Tex.), Mercy (Keizer, Ore.), Engadi Ministries International (Athens, Ga.), Tin Man Ministries (Brentwood, Tenn.), Southern Hills Youth for Christ (Bloomington, Ind.)  REMOVALS:  City Rescue Mission (Oklahoma City, Okla.), Genesis Institute (Spokane, Wash.)
On This Date At MinistryWatch.com.  TWO YEARS AGO:  John MacArthur organizes petition drive to deem church "essential" in the wake of COVID shutdowns.  Read more here.  THREE YEARS AGO:  MinistryWatch announced that veteran journalist and Christian ministry leader Warren Cole Smith will be its new president.  MinistryWatch is dedicated to transparency and accountability among Christian ministries.  Founded in 1998 by Rusty and Carol Leonard, the ministry maintains a database with two decades of financial and other information from the largest Christian ministries in the country.  Read more here.  SEVEN YEARS AGO:  The Evangelical Council for Financial Accountability (ECFA) terminated the membership of Gospel for Asia Friday for violations of ECFA standards. The termination came after a lengthy review of the church planting ministry's practices.  Read more here.
Send Us Your News Tips.  Do you have a story idea for MinistryWatch?  If so, send us an email.  A lot of the stories we do originate from our readers and listeners.  They send us news tips, press releases, emails, questions, and links.  So, if you have a story you'd like us to cover, or a ministry that you think needs a closer look, please email us.  Our email is [email protected].  That will come directly to my desk, and we'll take it from there.  
Salary Data Now In MinistryWatch Database.  We now have salary information for nearly 6,000 executives from more than half of the ministries in the MinistryWatch 1000 database.  So check out this new addition by clicking on the red button at the top of this page, or click here.  That takes you to our database.  The search engine is right there, and you can type in the name of a ministry you're interested in and our profile will pop right up – now, with compensation information for the top executives.
75 Red Flags.  MinistryWatch has released a new free booklet, "75 Red Flags To Consider Before Donating For A Christian Ministry."  To read more, and to download your free, printable copy of the 18-page booklet, click here.
MinistryWatch Video.  A reminder that we have created a short (3.5 minutes) video that explains what we do here at MinistryWatch, and why.  If you're new to MinistryWatch, I hope you'll check it out.  To find it, click here.
Access to MinistryWatch content is free.  However, we hope you will support our work with your prayers and financial gifts.  To make a donation, click here.