MinistryWatch's Top 10 Stories for the Month of October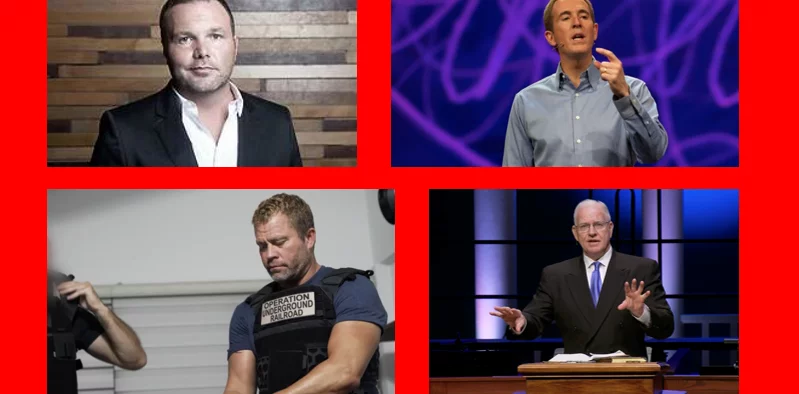 The following stories had the most page views at the MinistryWatch website during the month of October. We present them here in a "countdown" format, from 10 to 1. The first few sentences of each story are reproduced below. To read the entire story, click on the link. To read the Top 25 stories of 2022, click here.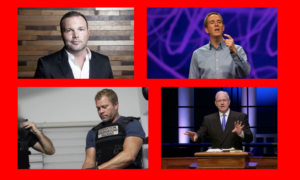 By Kim Roberts. North Point Community Church, led by pastor Andy Stanley, is hosting the Unconditional Conference, which is billed as a "premier event for Christian parents with LGBTQ+ children, ministry leaders, and health care professionals." Stanley is a featured speaker at the conference put on by Embracing the Journey, a ministry started by Greg and Lynn McDonald, parents of a son who identifies as gay. They have written a book, also called Embracing the Journey, that is a guide to help parents learn "to love God, the people He created, and the church, even when they seem to be at odds."
By Steve Rabey. Prosecutors have charged youth pastor Jackson M. Gatlin, 35, with assaulting teen girls between 2007 and 2010 at Vineyard Church in Duluth, Minn. He was a volunteer youth leader at the time, but was later hired into the position and remained there until his employment was suspended in December 2022. He was officially fired in February 2023. Gatlin's alleged crimes have upended the church, which was pastored by his parents, who also eventually resigned.
By Kathryn Post. In the past three years, Seattle Pacific University, which is associated with the Free Methodist Church, has seen lawsuits, student sit-ins and rainbow-flag graduation protests against the university board's stance on gender and sexuality for employees. Now, a new display policy for faculty and staff at the college says the university may "restrict expression" that is "incompatible with the mission and functioning of the University," including displays that are attached to windows and building exteriors. It also gives the university the right to remove displays in violation of the policy without prior notice.
By Warren Cole Smith. Nearly three weeks ago, The Washington Post reported on a leaked document from the Department of Education. The Post reported that "Liberty University has failed for years to keep its campus safe and repeatedly violated the federal law that specifies how it should do so, according to preliminary confidential findings from an Education Department inquiry." This week, the president of the college, Dondi E. Costin, said the school faces an "unprecedented fine" of $34.7 million as a result of the violations identified in that report.
By Kim Roberts. Tommy Nelson, a best-selling author and the long-time pastor of Denton Bible Church located north of Dallas, announced his retirement to his congregation in a recent email, according to a Fox4News report. Nelson referred to his retirement as a time of transition, allowing the church to be preserved. "A church like Denton Bible Church needs to always be, to always exist. A church that is fundamental, premillennial, Calvinistic, dispensational, disciple-focused, elder ruled, complementarian, and 'non-woke' must continue," Nelson wrote in his retirement announcement.
By The Editors. Below is a list of the 50 largest evangelism and discipleship ministries, according to the MinistryWatch database. Please note that we do not have a single "Evangelism and Discipleship" category in the MinistryWatch database, so we have aggregated a number of categories to include as many ministries as possible that engage in evangelism and discipleship work. We have also included last year's ranking. We typically see little movement among the top ministries on this list—but this year was different.
Access to MinistryWatch content is free.  However, we hope you will support our work with your prayers and financial gifts.  To make a donation, click here.
By Steve Rabey. Five women are suing Operation Underground Railroad (OUR) founder Tim Ballard, accusing him of sexual assault and claiming he used psychological and spiritual manipulation to coerce them into sexual contact. Ballard, the hero portrayed in the hit movie "Sound of Freedom," resigned from his anti-sex-trafficking nonprofit in June shortly before the movie debuted, which raked in more than $200 million at the box office. He then went on to start The SPEAR Fund, also aimed at ending human trafficking. The women were former OUR workers, many of them fellow Mormons. The suit also names OUR and The SPEAR Fund as defendants, claiming leaders knew of the abuse but declined to discipline their organization's iconic star and chief fundraiser.
By Kim Roberts. "They pray, they beg God to take it away," Andy Stanley said about same-sex attracted persons in his message on Sunday, according to the Christian Post. "They are literally afraid they are going to Hell, not because of anything they've done, but because of who they are." Stanley spoke to his congregation about the Unconditional Conference hosted by North Point Church near Atlanta over the weekend "for Christian parents with LGBTQ+ children, ministry leaders, and health care professionals." The church did not live stream the message as it usually does.
By Warren Cole Smith. Andy Stanley and I are almost exactly the same age, and I met him when we were both just out of college. Andy's sister Becky and my sister Jackie were housemates at the University of Georgia in the early 1980s, and that brought our families into cordial, though not intimate, relationship. I have fond memories of attending parties at the Stanley home in the posh Vinings area of Atlanta, a short stroll from the Chattahoochee River.
By Chris Moody. After the dramatic implosion of Seattle's Mars Hill Church in 2014, its co-founder and pastor — Mark Driscoll, an unapologetically confrontational preacher who resigned when church leaders accused him of abusive leadership — decamped with his family to Arizona. Cast into a ministerial wilderness, Driscoll quickly began hunting for new allies and opportunities. Driscoll had sights on starting a new church, but with his reputation mired in controversy, he would need to cultivate support from local ministry leaders first. And he would need the platform to communicate and grow his large digital audience.