$800 Sneakers? This Instagrammer Questions Whether Pricey Apparel is Appropriate for Pastors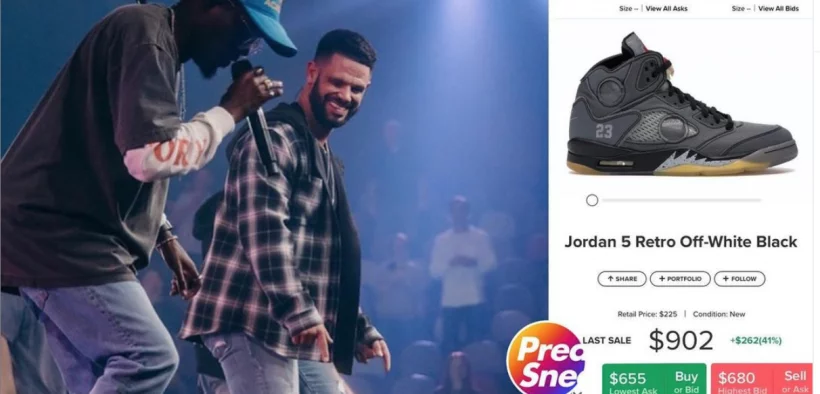 A Dallas man has started an Instagram account scrutinizing what pastors are wearing—and how much it costs.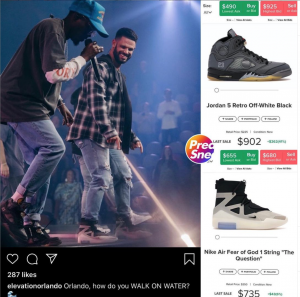 Ben Kirby's account, @PreachersNSneakers, shows pictures of not only pastors' pricey shoes—including Kanye West's $800 pair of Yeezy sneakers and the $1,050 Saint Laurent leather boots worn by Elevation Church's Steven Furtick—but also the other expensive clothing and accessory items they wear while preaching the Gospel.
Like a $1,200 Christian Louboutin fanny pack sported by Bishop T.D. Jakes. And the $1,145 Givenchy sweatshirt on Pastor John Gray.
Kirby told The Washington Post he started watching online videos of preachers and posting pictures of them wearing expensive items, alongside listings of how much they retail for, after wondering whether it's "okay to get rich off of preaching about Jesus." 
Kirby's new book, "PreachersNsneakers: Authenticity in an Age of For-Profit Faith and (Wannabe) Celebrities," releases later next month.
Access to MinistryWatch content is free.  However, we hope you will support our work with your prayers and financial gifts.  To make a donation, click here.
The book talks about trendy pastors in tight jeans and sneakers trying to better connect with younger parishioners—and becoming more like celebrities than preachers in the process.
Many have huge social media followings and make a lot of money as motivational speakers, corporate coaches, and leadership consultants, he said, making it easier to afford luxury apparel, like the $785 Stella McCartney platform sneakers one post showed former President Trump's personal preacher, Paula White, wearing on her show "Paula Today."
"These institutions and their leaders celebrate and reward the 'blessing' of fame, popularity and influence," Kirby says in the book. "Pastors function like 'talent' performing for an audience or like a spokesman for the church's 'brand.'"
Kirby said he wants people to question the practice of pastors wearing outfits that cost more than the median incomes of their congregations even as they ask for their money. He also wants people to push for more transparency and accountability.
"People aren't going to reach God without this guy wearing Yeezys? Come on," he told the Post.
Kirby also sells @PreachersNSneakers merchandise on his website—but it is arguably more reasonably priced than the apparel for which he calls out preachers on his Instagram. A black T-shirt with the PnS motto, "the Lord works in mysterious colorways," for example, sells for $35.
One T-shirt is printed with a blurred pair of sneakers and says, ironically, "They were a gift."