Chris Hogan, Retirement Expert and Dave Ramsey Protégé, Departs Ramsey Solutions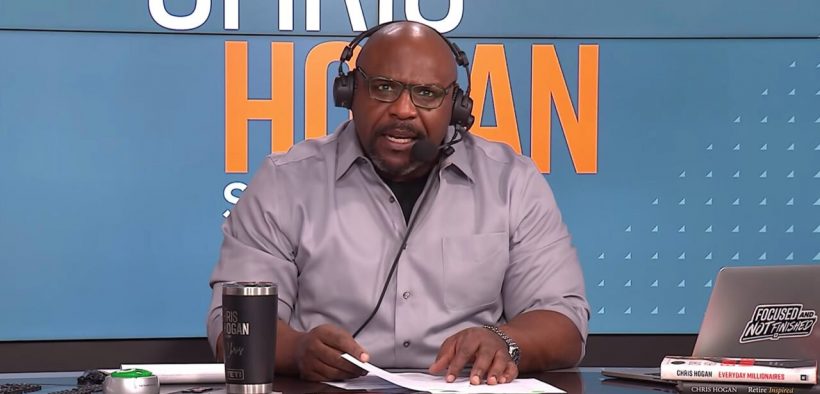 The company owned by Christian financial guru and radio show host Dave Ramsey has lost one of its best-known personalities.
Chris Hogan, once viewed as a successor to Ramsey, announced in a video on Wednesday (March 10) that he was no longer with the company.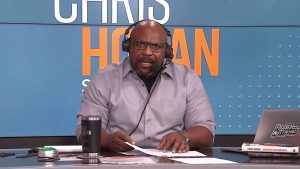 "Recently, it's come to light that I've done some things personally that are not in line with Ramsey Solutions and as a result, I'm no longer a team member at Ramsey," Hogan said in the brief video. "I'm sorry for the harm that this has caused."
The company said it was "deeply disappointed" in what it called Hogan's "recent admissions."
"This week, new information came to light that Chris Hogan has recently done some things personally that are not in line with Ramsey Solutions' core values," the company said in a statement. "As a result of his current actions and behavior, Chris Hogan is no longer a team member at Ramsey or a Ramsey Personality. "
Access to MinistryWatch content is free.  However, we hope you will support our work with your prayers and financial gifts.  To make a donation, click here.
Hogan, author of "Everyday Millionaires," hosted his own popular radio show on Ramsey's platform as well as appearing as a frequent guest host on Dave Ramsey's program. A familiar presence at Ramsey Solutions events, Hogan was featured in a "Reset" event that Ramsey Solutions livestreamed from Life.Church, one of the largest congregations in the United States.
The company's website described him as "America's leading voice on retirement, investing and building wealth."
Hogan had also been a source of controversy at the company, which employs about 1,000 people at its headquarters just south of Nashville. Ramsey Solutions prides itself on being "the best place to work in America" and requires employees to adhere to a strict "righteous living" code that bans gossip and sex outside of marriage. The company is being sued for firing a pregnant employee who was unmarried. 
Ramsey himself has been outspoken in defending the company's culture, which he has described as "godly."
"Don't talk to me about how you love your pastor and your church. And I just moved in with my boyfriend," he told employees in 2018, after news of the lawsuit broke. "That's so freaking inconsistent and stupid."
Anyone who disagreed with company policies should leave, he said, because the company would not sanction "misbehavior."
"And if you don't like that, this is your cue," he said in a recording obtained by Religion News Service. "Don't let the door hit you in the ass."
Hogan, however, had admitted to having several affairs, including one with a fellow Ramsey employee, during his divorce proceedings without apparent discipline from company leadership. 
Instead, after company officials became aware of Hogan's infidelity in 2018, just before the launch of "Everyday Millionaires," the company put together a "restoration plan" that would allow Hogan's book tour to go forward. Parts of that plan included mandatory counseling for Hogan and his then-spouse, Melissa, and a request that the counselor and the couple's pastor send regular reports to Ramsey and other company leaders.
After Melissa Hogan objected to that plan and the couple separated, Ramsey told employees that the couple was going through a "really nasty divorce" and accused Melissa Hogan of making angry and untrue allegations about her then-husband.
When RNS and MinistryWatch reported on concerns about Hogan and about the culture at Ramsey Solutions, the company ridiculed any allegations against Hogan.
Hogan did not respond to a request for comment.