MinistryWatch's Top 10 Stories of the Year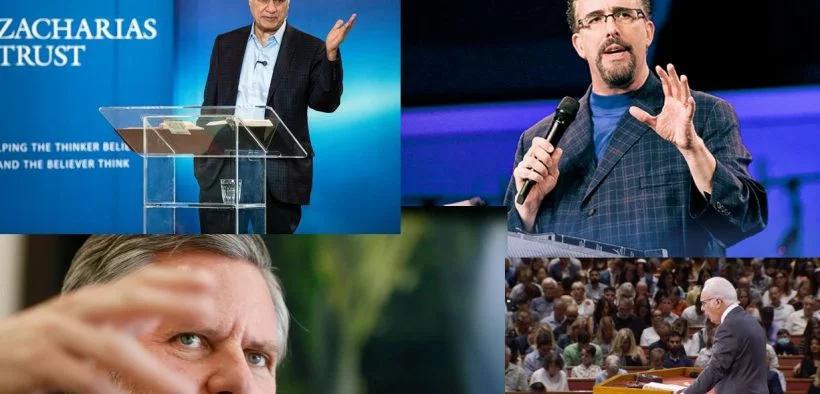 Editor's Note:  To hear Warren Cole Smith and Julie Roys of The Roys Report discuss this list, along with The Roys Report's list of the top 10 stories of the year, click here.
Before we jump into the countdown of the Top 10 stories of the year, as ranked by you, the readers of MinistryWatch, I want to mention a few stories that did not make our Top 10 list.  
The story of Eric Metaxas punching an anti-Trump protester in front of the White House was – unlike Eric's punch – a near miss.  It came in at #11.  David Jeremiah's triumphal return to the National Religious Broadcasters earlier this year was #12.  And all the controversies surrounding James MacDonald was #13. 
So with that tip-of-the-hat to those who bubbled just below the Top 10, here's our list – from #10 to #1, as ranked by the number of page views you, our readers, gave the stories.
The meltdown at Willow Creek Community Church

, a meltdown that

began a couple of years ago

, with sexual abuse allegations against former pastor Bill Hybels, and culminated in the

church naming a new pastor in April

.   
The controversies surrounding Jerry Falwell, Jr.

Falwell eventually resigned from Liberty University

following

accusations of inappropriate behavior

that became national news.
Access to MinistryWatch content is free.  However, we hope you will support our work with your prayers and financial gifts.  To make a donation, click here.
The firing of Pastor Carl Lentz by Hillsong.

The firing came after allegations of an extramarital affair, which

Lentz subsequently confirmed

, and

questions about his leadership style

. 
The suicide of pastor Darrin Patrick.

Patrick died May 7 

in Pacific, Missouri, just outside of St. Louis. The cause of death was a gunshot wound and the medical examiner ruled it a suicide.  Patrick was a teaching pastor at Seacoast Church, a multisite megachurch based in Mount Pleasant, South Carolina, and the founding pastor of the Journey Church in St. Louis, where he lived. 
The murder-suicide of a Texas pastor Richard Logan.

In February,

Logan shot his wife

Diana multiple times and shot their 11-year-old son Aaron once.  He then drove to San Marcos where his daughter attends college and tried to strangle her before taking his own life, according to Sugar Land, Texas, police. 
John MacArthur fights California over COVID.

John MacArthur

made news all year long

as a result of his run-ins with local and state government officials in California over COVID restrictions. 
The controversies surrounding Ravi Zacharias

and Ravi Zacharias International Ministries (RZIM). 

Ravi Zacharias died in May at age 74

, but the controversies surrounding him did not die with him.  In some ways, in fact, they grew as new accusers came forward.  By year-end, RZIM had announced an independent investigation into the accusations. 
Perry Stone takes a leave of absence.

Stone is a TV preacher who said

the stress of running his ministry

had caused him to engage in inappropriate behavior.  Stone said to supporters: 

"I confess at times I've been inappropriate in all this weariness of just non-stop ministry. I let my guard down and I've asked, of course, God to forgive me for that. I sat down with my family, with my beautiful, precious wife Pam, the love of my life. I asked her to forgive me. And I very humbly and very sincerely ask those who have been hurt or offended by my actions to, please, also forgive me for those things." 
The churches and ministries receiving Payroll Protection Program/COVID Relief funds.

Thousands of churches and ministries received

, in the aggregate, hundreds of millions of dollars in COVID relief from the government.  Though there is nothing illegal or unethical about ministries receiving funds, by year-end stories began to emerge of abuse of the program, including

televangelists buying private jets

.   
MinistryWatch's Annual List of Highest Paid Ministry Executives.

 The story receiving the most views on the MinistryWatch website this year was our

annual list of highest paid ministry executives

, a list that had President Trump's attorney Jay Sekulow, who also leads the Christian ministry The American Center for Law and Justice, at the top of the list.