Messiah University Says It Was Treated Unfairly By Students For Life Petition Campaign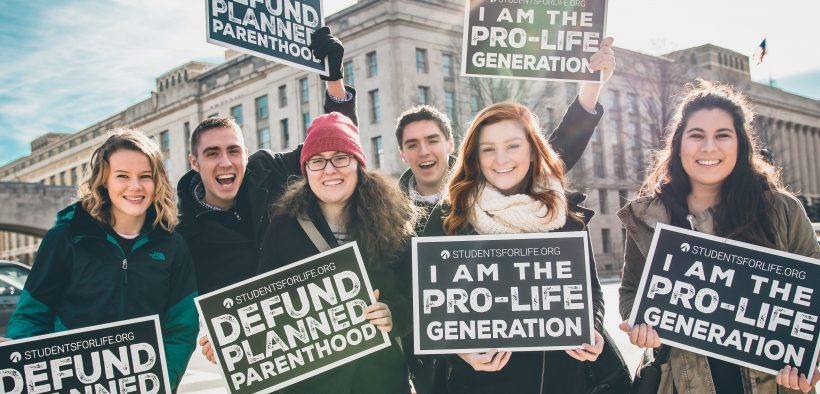 Students for Life of America (SFLA) launched a petition this month to encourage Christian colleges to sever ties with Planned Parenthood.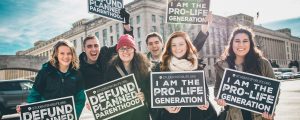 The petition drive got a lot of publicity in Christian media, including in such places as the Billy Graham Evangelistic Association's "Decision" magazine, but it also encountered pushback from at least one evangelical college – Messiah University — that claims it was unfairly put on the list.
SFLA President Kristan Hawkins makes a clear claim that, if true, should be troubling to pro-life Christians.  She said, "There is an unholy partnership between a number of Christian schools and the abortion industry."
SFLA says it researched about 700 Christian colleges and universities.  It claims about 100 of those schools have ties to Planned Parenthood.  To get on SFLA's list, the college must be guilty of the following four activities:
have advertised Planned Parenthood internships and career postings;

referred students to the organization as a resource;

incorporated Planned Parenthood into medical school rotations;

and partnered with Planned Parenthood to put on events for students.
Of the 100 institutions, SFLA publicized 25 of them in its petition drive.  (A complete list of the colleges on the SFLA list is here.)
However, one of the colleges on the list, Messiah University, says it never met any of the four criteria for being on the list.
Access to MinistryWatch content is free.  However, we hope you will support our work with your prayers and financial gifts.  To make a donation, click here.
Messiah University spokesperson Carla Gross told MinistryWatch in a written statement:  "Messiah University's president, Dr. Kim Phipps, has contacted Students for Life three times within the past three weeks to respectfully request that their organization remove Messiah University altogether from their list of schools that has ties to Planned Parenthood, and to cease referring to us in their communications. She has personally confirmed for them that Messiah University does not meet any of the criteria they list in their release."
Gross also said, "We have additionally confirmed for Students for Life that Messiah University does not allow Planned Parenthood, or their resources, on our campus. We do not promote, in fact we actively deny, requests by Planned Parenthood to promote job listings and internships through our career center. Messiah's health center does not refer or promote their literature, or provide Planned Parenthood access to our students. We have also affirmed to Students for Life that one of Messiah University's foundational values is the importance of every person, and our belief that each person is made uniquely in the image of God. Messiah sponsors pro-life student organizations and activities, and we serve and promote a variety of pro-life community partners."
Messiah's statement did acknowledge, however, that two Messiah students did internships with Planned Parenthood "which those students had independently sought out on their own."  The school said those internships are "not congruent with Messiah's institutional values, and are not endorsed or promoted by the University."
After SFLA published its list with Messiah University on it, the university communicated with SFLA to ask that Messiah be removed from the list.  Instead, SFLA claimed "victory" because Messiah "removed their connection to Planned Parenthood."
Messiah's statement said that "keeping Messiah University on its list with a strikethrough its name and the word "Victory," falsely positions Messiah as having a close pre-existing relationship with Planned Parenthood that the University suddenly ended because of Student for Life's intervention. President Phipps has clearly communicated the truth of this matter through extensive correspondence with Students for Life, and we are deeply disappointed by their unwillingness to date to correct this misinformation."
What Is A Christian College?
It's important to note that while thousands of American colleges and universities have Christian roots – including Harvard, Princeton, Yale, and other Ivy League institutions – most of these colleges strayed from the principles of their Christian founding decades ago, if not centuries ago.
This fact is one of the reasons the Coalition of Christian Colleges and Universities (CCCU) was formed in 1976.  The CCCU has about 150 members, and a college must affirm Christian distinctives in order to be a member.  Using CCCU membership as a criterion, no Christian college was on the SFLA list — except Messiah University, which is a CCCU member, but whose placement on the list is now in dispute.
In fact, many of the colleges on the SFLA list have only the most tenuous relationship to its founding religious organization – including Florida's Eckerd University, Emory University in Atlanta, and North Carolina's Duke University.  And some of the sponsoring religious organizations – such as the United Church of Christ-related Drury University – are already well known as openly pro-abortion, and also well-known for being in open denial of historical Christian doctrines.
That raises the question:  What criteria did SFLA use to identify a college as a "Christian" college?  Students For Life spokesperson Tina Whittington said, "The schools we released had a current, active affiliation with a Christian church. Yes, in some cases they are unfaithful to those churches, but to our knowledge they still claim to be actively and currently affiliated with those churches anyway."
A Money-Making Machine
So if these colleges, which have long-abandoned their Christian roots, are unlikely to change, why target them with a petition drive?
One reason may be that petitions are low-cost ways to build an email and donor base.
During the past four years, Students for Life of America has refined the process to a science, often using petitions to generate publicity, email addresses, and new donors.
SFLA also encourages local chapters to gather names and email addresses.  From SFLA's website: "Gathering signatures for petitions is one of the most effective public policy events your group can do. Whether there's a specific piece of pro-life (or pro-abortion) legislation going through your local government, or you want to petition for something general like diaper decks on your campus, petition tabling is a fun and simple activity for your pro-life group."
The technique has been successful for SFLA.  It has grown from about $4-million in revenue in 2015 to about $12-million in 2019.  The SFLA said that the Christian college/Planned Parenthood petition has so far yielded about 30,000 signatures – which come with email addresses that can be used in future fundraising solicitations.