Harvest Discloses Multi-Million Dollar Settlement with James MacDonald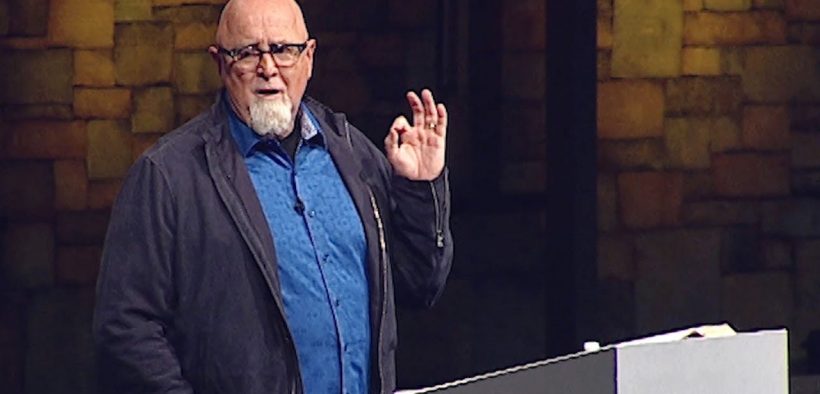 Harvest Bible Chapel disclosed this week that it gave all digital and physical assets of Walk in the Word—including $1.2 million and a parcel of land—to its disgraced former pastor, James MacDonald, in a recent settlement.
The church said it also gave MacDonald deferred compensation, previously reported at $1.2 million, as well as $250,000 cash reimbursement connected to the sale of MacDonald's prior home.
According to Harvest, its settlement with MacDonald to end arbitration in mid-August included a confidentiality agreement with an "agreed-upon" time period during which both parties were supposed to "reach a joint statement and start the process of relational reconciliation."
Harvest said during that time, "information about the agreement was made public. In light of that development, and with both parties realizing we could not agree on a joint statement, we wanted to let you know the outcome."
MacDonald sent a newsletter Tuesday (Oct. 13) to former supporters of his former broadcast ministry Walk in the Word, accusing Harvest Bible Chapel of "grievous sin" for its "false narrative in financial matters."
In November 2019, Harvest had published the results of an independent audit of church spending, revealing that MacDonald had misused millions in church funds for personal use. At the time, Harvest said it would amend MacDonald's W-2s to include some of MacDonald's additional income, which according to the church's statement, it has done.
In his newsletter, MacDonald also accused leaders at Harvest of leading a "hostile takeover" of the church, forcing out 10 other staff leaders, "shunning our family," and wrongfully seizing millions in Walk in the Word assets.
MacDonald added that the "shamings" from Harvest "have surely given us pause . . . (b)ut we are not deterred."
Harvest last year formally disqualified MacDonald from public ministry, stating that his behavior did not meet the qualifications for an elder. Some behaviors cited included "belittling and verbally bullying others," being "combative" and "domineering," and "profit(ting) himself beyond what was honorable."
However, MacDonald said in his newsletter that his failure in ministry was simply that he had "struggled increasingly under the weight" of the success of the church, which led to some "relational failings."
MacDonald said he hoped to be "just days away" from a joint statement in which Harvest would "own what they have done" and "clear" his name. In anticipation of that announcement, MacDonald said he was reaching out to former donors to "invite (their) renewed partnership."
"With that vindication soon public, and having just received your contact information in August," MacDonald wrote, "we were excited to reconnect immediately (prior to those disclosures), to give those who don't need it a chance to jump back in first."
MacDonald added that he is eager to "rebuild Walk in the Word." He also announced his intention to continue his Home Church Network (HcN), which he suspended last month.
MacDonald also announced his intention to base his "future ministry" in the Chicago area. Earlier this month, a bank dismissed its foreclosure proceedings against MacDonald and reinstated the mortgage on MacDonald's Elgin, Ill., home.
MacDonald said he and his wife are currently living on their retirement income and receiving no money from Walk in the Word/James MacDonald Ministries. MacDonald said he also has used "personal funds" to hire a small ministry staff, rent a warehouse/office space, build a new website, and regather his preaching library.
At the end of his newsletter, he invites readers to become "Change Partners" giving $30/month, "Change Partners Plus" giving $100/month, or "Challenge Partner" giving $5,000 annually.
This article was first published on The Roys Report.