Bank Dismisses Foreclosure on James MacDonald's Estate After Settlement with Harvest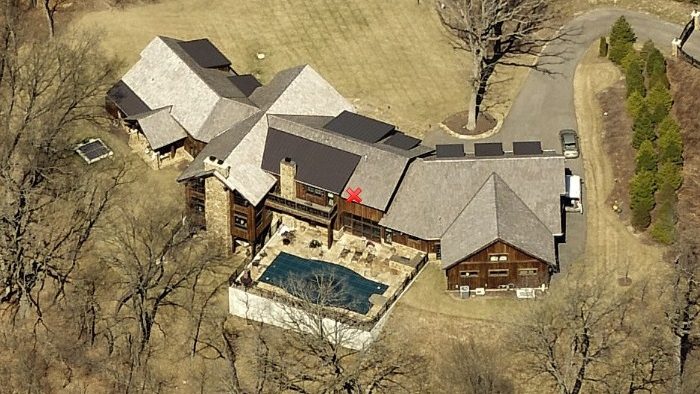 Chicago-area Republic Bank has stopped foreclosure proceedings against disgraced celebrity preacher, James MacDonald, and reinstated MacDonald's mortgage on his $1.5 million Elgin estate.
The dismissal filed today with the Kane County, Illinois, court comes less than a month after MacDonald settled his arbitration case with Harvest Bible Chapel and may have received a large payout.
Though Harvest had promised to communicate about its arbitration with MacDonald and not keep the "matter unnecessarily private," the church and MacDonald agreed to a Protective Order, making details of the August 14 settlement confidential. As a result, it is not known how much money MacDonald received in the settlement.
In July, when Republic began foreclosure proceedings, MacDonald owed nearly $948,000 on the  5.5-bathroom, five-bedroom home that sits on 10 acres. He owed $925,902.96 on the loan, $20,669.34 in unpaid interest, and $974.04 in late charges.
MacDonald also owed $47,000 in overdue taxes and had an upcoming September tax bill for nearly $16,000.
Harvest Bible Chapel fired MacDonald in February 2019 for "engaging in conduct…contrary and harmful to the best interests of the church." In November 2019, the church formally disqualified MacDonald from public ministry. The church also conducted an audit and financial review, which concluded that MacDonald had misused millions in church funds.
According to Harvest, MacDonald's arbitration claim against the church primarily involved MacDonald's termination and ownership of his former broadcast ministry, Walk in the Word.