Anglican Diocese Now Seeks Long Delayed Transparency, Accountability for Arrested Lay Leader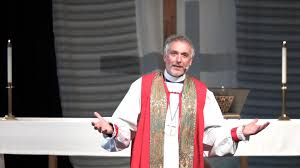 For more than two decades, Mark Rivera was a lay leader in two Illinois churches affiliated with the Anglican Church in North America (ACNA), earning praise from some for his serving heart, and inviting complaints from others about his interactions with girls and young women, dozens of whom he referred to as his "godchildren."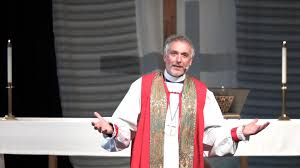 Rivera served at Christ Our Light Anglican Church in Big Rock, Illinois, a small congregation with a few dozen members, and at Church of the Resurrection of Illinois in Wheaton, one of ACNA's largest congregations. Between the two congregations, he served as a Catechist, youth leader, small group leader, communion minister, prayer minister, and personal mentor to many young people, whom he met in his home, according to one of his alleged victims.
In 2019, Rivera was formally accused of sexual offenses against a minor, relieved of his church duties, arrested, and jailed. Even then, members of the two churches were divided. Some supported him and contributed toward his bail payment, claiming the complaints of abuse were Satanic attacks against the church, while others cheered the fact that civil authorities were acting, even if church leaders remained largely passive.
Bishop Stewart Ruch III, Dean of the Anglican Diocese of the Upper Midwest, assumed law enforcement would take care of the matter, and did little to investigate or impose further church discipline until 2020, when he received additional complaints about Rivera.
The additional complaint spurred further action. Ruch closed down Christ Our Light Anglican Church, and appointed a committee to look into the charges. But divisions broke out on the committee between friends and associates of Rivera who defended him, and others who urged Ruch to authorize an independent investigation.
Access to MinistryWatch content is free.  However, we hope you will support our work with your prayers and financial gifts.  To make a donation, click here.
Finally, in a May 2021 letter, Ruch apologized for his inactivity and announced that the Upper Midwest diocese had contracted with Grand River Solutions to conduct an independent investigation. He followed up in a June letter that assured members and victims that Grand River Solutions' final report would be publicly released.
"We should have done this earlier," wrote Ruch in his May 5 letter to the "Dear Upper Midwest Diocese Family."
Let me begin by saying there are those who have been horribly victimized in these events. I desire to own where we have not served them as well as we should have and to care for any potential victims who may still come forward.
Ruch openly described the past two years as a difficult learning process.
I made regrettable errors in this process. When the original allegation came out against Mark in 2019, I mistakenly assumed that the necessary criminal investigation was a sufficient next step. I thought it best to let the county district attorney's office lead a thorough investigation resulting in a clear ruling. I anticipated that after this process we would inform the diocese of the court's ruling. I naively expected the trial to occur much sooner than it has.
I have since learned otherwise, in part through conversations with one of the victims. I now understand that when an accusation of this gravity occurs, and when an arrest is made, a safe opportunity for other possible victims to come forward must be created. I apologize for this, dear family of God. We would have cared better for the victims had we hired a firm earlier. My mistake accounts for the significant gap in time between Mark being accused of an offense and this communication to you.
He reiterated his regret, as well as his commitment to transparency and justice for victims, in an update released June 29:
I want to reiterate what I said several weeks ago, that I deeply apologize for not notifying the diocese earlier of the abuse that took place…I am very sorry for this…I look forward to a broad investigation that will reveal how we can improve. We desire truth and submit ourselves to this process.
The saga eventually involved Julie Roys of the Chicago-based The Roys Report.  She became aware of the troubles because she and her family had been members of an ACNA congregation where Rivera served.  She explained in a letter published by Dee Parsons at The Wartburg Watch that this conflict of interest made her choose not to cover the story.
In addition, one of her board members is Eirik Olsen, an ACNA priest who was part of the committee Ruch formed after Rivera's arrest. Olsen has resigned from the board of The Roys Report, according to Roys's letter:
The victims recently reached out to me, and I am so grieved over this situation. This was our family's diocese. And because of my proximity to the church, this is not something I would consider covering…But I have expressed my concerns to the leadership involved and have connected the victims with advocates I'm confident can help them.
Bishop Ruch's commitment to making the Grand River Solutions public came after Joanna Laurel, who claims Rivera twice raped her, released a 1,300-word long string of Tweets detailing Rivera's inappropriate behavior and church officials' silence.
Tweeting as ladyjessicahaze, she wrote, "My neighbor Mark Rivera raped me twice, pressured me to keep this secret, and repeatedly propositioned me to have an affair."
Laurel's Tweet string identifies "a dozen+ allegations against Mark" that should have been addressed earlier, including unwanted touching, exposing teens to pornography, indecent exposure, sexual abuse, child sexual assault, attempted child sexual assault, and rape.
Laurel also condemned the diocese's initial efforts to handle Rivera's internally rather than going outside to an independent investigator. "The same victims whose advocacy led to this investigation have found ourselves forced to opt out of participating in it," she wrote.
Laurel gave a harsh assessment of the diocese's foot-dragging and mishandling of the case.
This thread doesn't begin to address the institutional enabling, mandatory reporting failures, pressure not to contact authorities, severe pastoral care negligence, or absurd levels of spiritual bypassing we've experienced.
But she promised to provide more details later. "That information will come out in time," she wrote.
In the meantime, Rivera is out of jail on bond, under court orders not to have contact with minors who are not his children.