James MacDonald Suspends New Home Church Network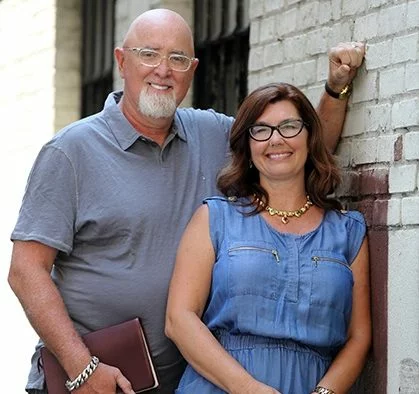 Seven months after launching a Home Church Network (HcN) for those who "struggle to get to church or to stay in church," former celebrity pastor, James MacDonald, is suspending the program.
According to an announcement at his website, MacDonald will pause HcN "for a minimum of 8 weeks." Then in mid-November, HcN plans to reconnect with its leaders and their group members to announce HCN's plans "for the new year."
"Like many of you, after carrying an extended heavy burden these long months, our team is in need of margin to regroup and strengthen our ministry platforms," MacDonald said.
MacDonald added that funding for HcN is "running at a deficit" and creating services and managing other responsibilities associated with the ministry "has been daunting at times."
MacDonald also said that many HcN leaders who had planned to lead groups this fall have concerns about launching their groups under COVID restrictions.
Last February, MacDonald announced his new HcN ministry and promised to provide "new teaching . . . exclusive to HcN members" for use in home groups. MacDonald also promised worship from "some of the most loved and widely appreciated worship leaders in the world."
His website now encourages HcN leaders to glean through MacDonald's archived messages to construct weekend services during the hiatus.
At the time MacDonald launched his Home Church Network, he was in arbitration with Harvest Bible Chapel for ownership of Walk in the Word, McDonald's former broadcast ministry. The arbitration also reportedly dealt with issues surrounding MacDonald's dismissal by Harvest in February 2019.
Over the summer, MacDonald settled with Harvest and both parties agreed to a Protective Order, keeping the details of the settlement confidential.
It appears MacDonald won the rights to Walk in the Word as many of his former messages are now available on his podcast and YouTube channel.
Questions also have been raised about whether MacDonald received a cash payout as part of the settlement.
In July, Chicago-based Republic Bank filed a foreclosure lawsuit against MacDonald, claiming that MacDonald had not made a mortgage payment since December 2019. However, around the time of the settlement, the listing on MacDonald's home was removed.
Last year, the elders of Harvest Bible Chapel disqualified MacDonald from public ministry, saying his behavior did not meet biblical standards. The church also conducted an audit, which found that MacDonald had misused millions in church funds.