Samaritan's Purse to Set Up Coronavirus Field Hospital in the Bahamas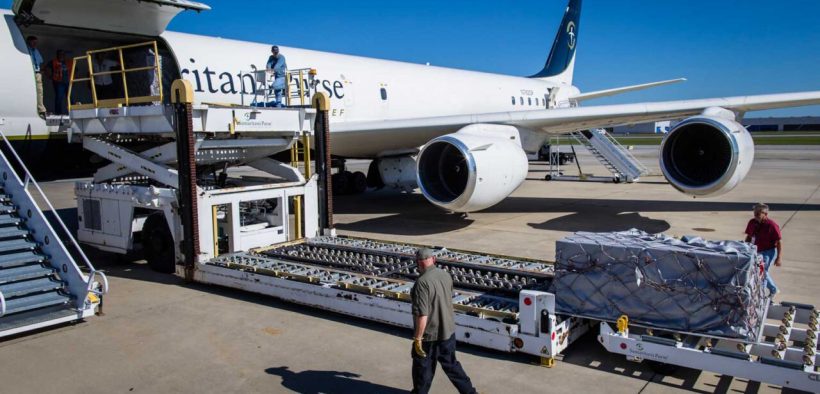 First the tents went up in Cremona, Italy. Then New York City. Then King Salmon, Alaska.
And now in Nassau, the capital of the Bahamas.
It's been a busy year for Samaritan's Purse, the humanitarian relief organization led by Franklin Graham. On Thursday (Oct. 15), the group announced it was deploying a field hospital to Nassau after an increase in COVID-19 cases had overwhelmed the local health care system.
Plans call for a 28-bed field hospital and a team of doctors and nurses trained in infectious diseases to partner with Nassau's Princess Margaret Hospital and the Bahamian Ministry of Health.
Samaritan's Purse said the request for the field hospital came from the Bahamian prime minister in response to medical facilities that are filled to capacity.
The U.S. Centers for Disease Control and Prevention recommends travelers avoid all nonessential international travel to the Bahamas. The nation, made up of hundreds of small islands, has had 5,100 cases of COVID-19, with about 480 new cases in the last week. It has reported 109 deaths as of Thursday.
Samaritan's Purse has been in the Bahamas before. After Hurricane Dorian hit last year, the organization opened a 40-bed field hospital on Grand Bahama. It also opened a country office in the Bahamas to meet ongoing needs for clean water and the rebuilding of homes damaged by the hurricane. 
Samaritan Purse's field hospitals are made up of a series of portable tents wired for electricity, heating and water. In New York City, the field hospital included a fully staffed pharmacy and lab and intensive care unit beds with ventilators. The field hospital treated 191 patients—mostly in the month of April when the city experienced its worst surge of cases. It was dismantled in early May.
A smaller, 30-bed field hospital was deployed to Alaska in June.
The first field hospital set up by Samaritan's Purse was deployed in 2016 in response to the earthquake in Ecuador. The organization also set up an emergency field hospital about 12 miles from Mosul, Iraq, during the 2016-17 battle for the city.
"Hospital staff are overwhelmed and exhausted as the number of coronavirus patients in the Bahamas reaches an all-time high," Graham, president of Samaritan's Purse, said in a statement. "Our teams respond to the hard places in Jesus' Name; this is the right place to go to make a difference in the lives of hurting families."