Falwell Sues Liberty Over Ouster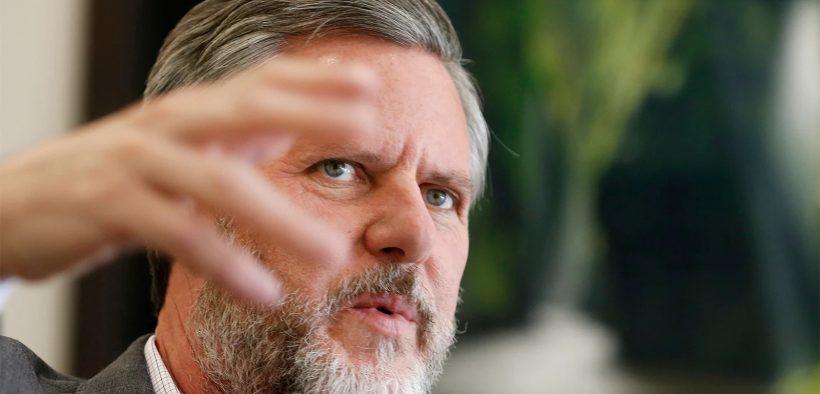 Former Liberty University president Jerry Falwell announced Monday that he is suing Liberty University, saying the school damaged his reputation after his resignation from the school.
Falwell resigned in August from the school founded by his father after a series of controversies, including allegations made by their former business partner that he had been involved in a long-standing sexual relationship with Falwell and his wife, Becky. The Falwells have denied the story.
Falwell had been placed on leave earlier in the summer after posting a controversial photo on social media, showing Falwell with his pants unzipped and his arm around a woman identified as Becky Falwell's assistant, who posed with a bare midriff.
At the time of his resignation, Liberty's board said  "it would not be in the best interest of the University for him to return from leave and serve as President."
In a press release Thursday (Oct 29), Falwell alleges that an individual, supported by foes of President Donald Trump, made false claims against him. Falwell was one of Trump's most vocal evangelical supporters.
"We attempted to meet several times with the Liberty University Board of Trustees Executive Committee but were unsuccessful in doing so. Thus, we were forced to seek remedy for Mr. Falwell's ongoing injuries and damage to his reputation through the Court," Falwell lawyer Robert Raskopf of Quinn Emanuel, said in the press release. 
Falwell said in the statement that he would restore his reputation and "repair damage to the Liberty University brand."
"Other than God and my family, there is nothing in the world I love more than Liberty University," Falwell, Jr. said in the press release. 
After his departure, Falwell told a Virginia newspaper that he was relieved to leave Liberty and quoted the Rev. Martin Luther King Jr., saying "'Free at last, free at last, thank God almighty I'm free at last.'"
"I've done all I can do at Liberty and I'm ready to move on to something else," he told the News Advance. "This happened for a reason and the board treated me very, very generously and I am very grateful for that."
A spokesman for Liberty said that the school's trustees were busy meeting this week and had not yet seen the lawsuit.