Long-term Investment

Jimmy and Laura Seibert opted to forgo the modern savings plan and instead give their 'extra' away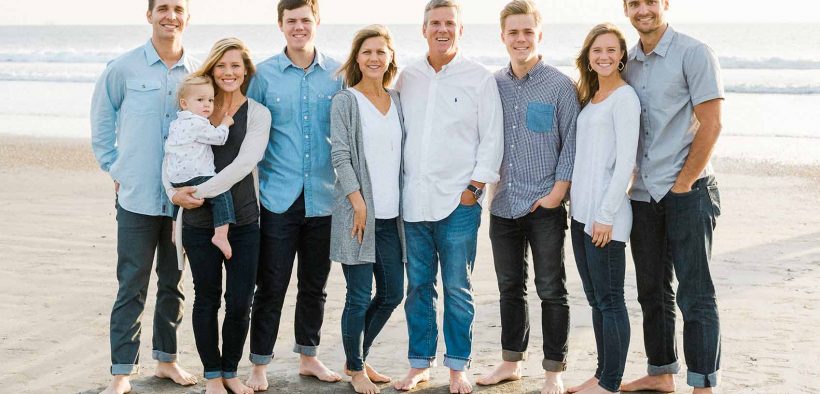 When Jimmy and Laura Seibert committed their finances to the Lord, they didn't set out to become radical givers. The decisions they made, the sacrifices they embraced, were just part of following Jesus. They were confident in that.
What they weren't confident in is how their four children would respond to being raised to trust God for provision rather than saving ahead for it. Would they embrace their parents' lifestyle of faith and sacrifice, or would they resent it?
Jimmy and Laura met as students at Baylor University during a Campus Crusade event in 1985 and were married a year later. They began working for a church in Waco, Texas, while also forming Antioch Ministries International to train and send missionaries around the world. AMI is still active and now has more than 140 full-time workers around the world.
In 1999, Jimmy and Laura left Highland Baptist Church to plant their own church, Antioch Community Church, also in Waco, where he still serves as senior pastor. The 3,500-member church has included long-time members Chip and Joanna Gaines, the famed hosts of HGTV's Fixer Upper.
Early in their marriage, Jimmy and Laura studied what Scripture says about "living life" and what it looks like to "store up treasures in heaven."
In raising their four kids, they emphasized loving Christ and spending time with him. "As a family we had family devotions, and then when it came to the whole financial thing, it was just a part of following Jesus," Jimmy said. "It was never a commitment to be radical financially. Let's obey Jesus, and wherever he takes us, it's fine."
For the Seiberts, that boiled down to a few main principles. They would be content to "live simply, work diligently, and give generously." They took that to mean tithing, supporting missionaries, paying the bills, and giving the rest away.
"We laid aside the whole savings deal to invest in the kingdom and other people and just let God do what He will with it," Jimmy said.
It also meant living without debt. If the family needed something and didn't have the money for it, they would pray.
"We decided early on that if something didn't get provided for, we're not going to blame God or anybody else," Jimmy said. "We're willing to live with the consequences of radical giving."
The Seiberts found that as they committed to depend on God for provision, there were ample opportunities for just that. One instance was in 2005 when they decided to visit friends on the northern side of Haiti. The family prayed and worked hard to raise the money, and they were still short a few thousand dollars. Jimmy decided to sell his truck to make up the difference.
"I said, kids, if God's told us to go, then there comes a place where we've just got to go for it," Jimmy said. "I said, I'm going to sell my truck. So we sold the truck." It made up the difference, and the family was able to go. Jimmy said the kids still talk about it.
Jimmy described the prevalent evangelical mindset of stewardship as setting up a budget, setting up savings and retirement, making a wise investment plan, and, therefore, always having enough (or, often, an abundance).
"When we looked at the Scriptures, straight up without any commentary, we found that stewardship is emphasized in maybe a couple of passages related to money, but the majority are 'give everything away.' Giving generously is much more the bigger piece to the equation, at least when we read the Scriptures, than not," he said.
The Seibert's four children are mostly grown now and have started families of their own, and Laura voiced concern that they may be bitter with the lifestyle choices they were raised with. "Whatever you do by faith, we don't know the outcome, we just do it," she said. "We didn't know what this was going to look like."
Jimmy and Laura took their four children—Abby, Lauren, Caleb, and Daniel—away for a day, and asked them what they thought about the financial decisions they'd made as a family. "They said, we feel like the most proud kids in the world to tell the story of God's work in our lives, and we don't want you to do anything other than believe with us for provision," Jimmy recalled. "And they don't regret the sacrifice, they find it as that unique piece of who they are."
Jimmy and Laura wrote a book detailing their journey of raising four kids, Parenting Without Regret: Raising Kids with Purpose Not Perfection. "There is no greater value than to know that your kids have taken what you've tried to impart and are actually taking it further," Jimmy said.
You can watch more of Jimmy and Laura's story here.