David C. Cook Struggles To Reinvent Itself

Its core businesses of books, music, and curriculum have undergone massive shifts – but massive spending hasn't helped the situation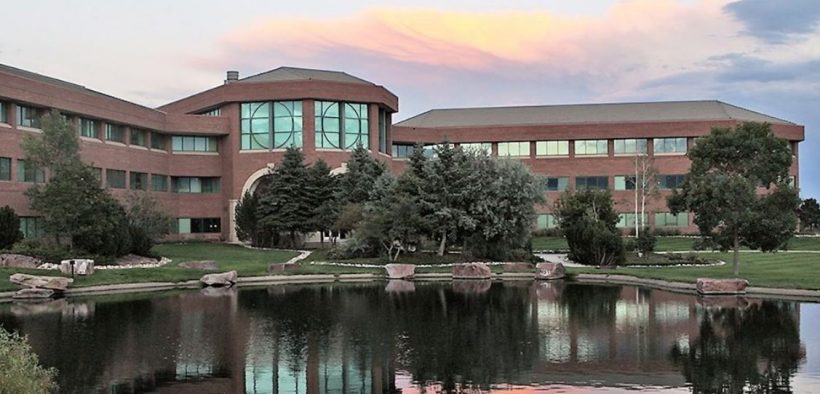 Colorado Springs is sometimes called the "mecca" of evangelicalism.  It's the home of Focus on the Family, The Navigators, Compassion International, Young Life, and hundreds of other ministries, large and small.
But few Christian ministries in Colorado Springs have a bigger footprint than David C. Cook.  It has a stylish 100,000-square-foot building on a 20-acre campus on the north side of town, with spectacular views of Pike's Peak.  From there, its President Cris Doornbos oversees a $30-million publishing and music empire – more than $55-million if you count foreign revenue.  Its authors include best-sellers J. Warner Wallace and Frances Chan.  Its stable of Christian music artists include Matt Redman, Lincoln Brewster, and Paul Baloche.  
But it's an empire struggling to re-invent itself.  According to the organization's Form 990s, during the 5-year period from 2013-2018, David C. Cook has lost more than $20-million.  Going back to 2005, when Doornbos took over as president, the losses exceed $35-million.  In fact, according to the Form 990s, during Doornbos's 16-year tenure at David C. Cook, the organization has made money only two of those years.
Doornbos disputes the numbers, saying the Form 990 does not take into account foreign revenue, and has other limitations for those wanting to get a complete financial picture of an organization.  He's right.  Transparency advocates have long highlighted the limitations of the Form 990.  However, information from the most recent audited financial statements reveal an equally troubling picture.  Since 2017, Cook's revenue has fallen by nearly $8-million to a 2019 total of $55.8-million, and in the past two years alone, according to the audited financial statements, Cook has lost $8.9-million.
So no matter how you look at it, a reasonable person – especially a donor – might ask:  What's going on at David C. Cook?
A Storied History
David Caleb Cook established the company that bears his name in 1875.  Cook was an entrepreneur, author, and one of the leaders of the American Sunday School movement.  
With his wife, Marguerite, he established a newspaper, Our Sunday School Gem, to meet the need for good Sunday school literature before starting his eponymous publishing company. As the 20th century began, the company moved to larger facilities in the Chicago suburb of Elgin. By the 1920s, the company produced more than 50 titles and had an annual circulation of two million – at a time when the U.S. population was a third what it is today.
Though David C. Cook's customers were churches, his company was a for-profit business, and for decades it was very profitable, making the Cook family wealthy.  In the 1940s, Cook's descendants established the David Caleb Cook Foundation, which used the profits from the for-profit publishing venture for missions.  By the time the company moved its headquarters from Elgin to Colorado Springs in 1995, it was doing business under the name "Cook Communications Ministries."
The late 1990s and early 2000s were transitional years for Christian ministries, especially those in the publishing business.  Everyone knew that the Internet would be a disrupter, but few in ministry or publishing knew just how significant that disruption would be.  David C. Cook saw its book publishing business disrupted by online sales.  A decades-long slide in Sunday School attendance ate into its curriculum sales.  Also disrupting the general economic environment was the tech crash of 2000 and the 911 attacks in 2001.
Still, in 2004 (period ending May 2005), the organization brought in $37-million in revenue and saw a robust "profit" (revenue-over-expenses) of $7.1-million.  It seemed a good time to bring in some new leadership and plot a course for the 21st century.  After a nationwide search led by the firm Heidrick and Struggles, David C. Cook brought in Cris Doornbos.  Doornbos had been an executive at Zondervan, another major Christian publisher.
Doornbos immediately began to re-tool David C. Cook.  The organization merged the for-profit publishing company and the non-profit foundation, creating a non-profit that gave Cook leadership control over the foundation's assets.  The combined entity took the old David C. Cook name.  Adult curriculum sales remained a cash cow for the organization, but children's curriculum sales continued to decline, and the margins were squeezed by free resources on the Internet.  
To boost revenue — and to reinvent the organization — Doornbos and his team made acquisitions.  In 2011 Cook bought Integrity Music.  In 2015, David C. Cook acquired assets from Gospel Light and Standard Publishing, another longtime curriculum publisher.  That acquisition made David C Cook the second largest Sunday School curriculum publisher in the world, behind the Southern Baptist Convention's LifeWay Christian Resources.  
The acquisitions halted the revenue slide – for a while.  But the losses continued to pile up.  In 2012, according to the Form 990, the organization lost $7.88 million.  Again, David C. Cook claims that the Form 990 does not show the full financial picture of the organization.  Doornbos claims the differences in the way the Form 990 and GAAP (generally accepted accounting procedures) account for amortization and depreciation make evaluating an organization based on the Form 990 an imprecise – even misleading – business.
But if that's true, Cook could solve that problem by posting its audited financial statements online, as many non-profits do.  But it does not.  Cook is a member of the Evangelical Council for Financial Accountability, which requires its members to provide audited financial statements for anyone who asks.  When MinistryWatch asked for the statements, we were initially referred to a summary of the audited financial statements posted on the ECFA website.  A second request yielded a redacted version of the 2019 financial statements.
But whether one examines the Form 990 or the audited financial statements, this much is clear:  both revenue and assets continue to decline.  
And the curriculum business continued to shrink.  So Cook went from being an acquirer to a seller.  In 2016, David C Cook Canada was bought by local management and merged with Augsburg Fortress Canada.
It also used the assets accumulated over more than a century to try new things.  One of those new ventures was a web platform called Disciplr, which its website describes as "like NetFlix, except for curriculum."  Churches would pay a subscription of about $450 up to about $1500 per year, depending on the size of the church and its curriculum needs.  Doornbos told me that Disciplr at one time had nearly 1500 subscriber churches.  Today, that number is about 800.  
Doornbos said David C. Cook spent $5-million on Disciplr, though former employees who asked not to be identified told MinistryWatch the number was much higher.  Doornbos admitted that Disciplr "didn't work on the scale we were anticipating when we built it."  Doornbos added, "We right sized it years ago, and since then it creates a cash positive contribution to the ministry."
Various attempts at fundraising also didn't work.  In 2017 (fiscal year ending May 2018), Cook spent more on fundraising costs ($805,086) than it raised ($796,798).  The numbers for 2018 were nearly as dismal.  The organization raised $666,120 but spent $626,361 on fundraising.  Doornbos explained, "Cook strategically invested with an outside firm to develop and execute a new donor communication strategy in 2017, that was intended to increase contribution revenue in the future.  This investment did not produce the anticipated results."
David C. Cook – and many other publishers — also took a financial hit when Family Christian Stores declared bankruptcy.  According to Doornbos, "It was almost a million dollar write off for the 2015 financials and another hundred thousand dollars in the 2016 financials."
How has David C. Cook covered such losses?  By selling the organization's assets.  That has included selling out-parcels of land around its headquarters building.  Today, Cook's assets, which were about $100-million when Doornbos took over as president, have now fallen below $60-million.  
Fat Salaries, Limited Accountability
Meanwhile, Doornbos and other key leaders were getting salaries that are far from typical for an organization of Cook's size and financial condition.  
Cook's 2018 Form 990 showed Doornbos's salary was $491,353.  Chief Operating Officer Scott Miller made $303,601.  In all, 26 executives made more than $100,000 during the year.  
Three of Cook's senior executives – Doornbos, Miller, and Cook subsidiary Integrity Music President Ryan Dunham – were on MinistryWatch's most recent list of the nation's highest paid ministry executives.  Only one other organization that lost money (Feed The Children) had even a single executive on the list.  
By way of comparison, Ligonier Ministries – a ministry of similar size, about $30-million in revenue – had only 14 executives who made more than $100,000.  The president of Ligonier, Christopher Larson, made about half as much as Doornbos, even though Ligonier Ministries made a profit (revenue over expenses) of more than $7-million.   
Colorado Springs-based Compassion International generated nearly $1-billion in revenue and generated a profit (revenue over expenses) of more than $28-million.  The president of Compassion, Santiago Mellado, made $75,000 less than Doornbos.
Doornbos also receives a ministry-paid membership to The Club at Flying Horse, a country club near the David C. Cook headquarters that has an initiation fee of up to $39,000 and monthly dues of more than $500.  Doornbos defended the membership in an email response to questions from MinistryWatch: "I was given a membership to Flying Horse at the Board's request and DCC pays for that.  I find it helpful as a private place to entertain authors, artists, and international visitors from places around the world."
Doornbos's invocation of DCC's board brings into focus the board's responsibilities.  The board is the body charged with providing oversight and accountability to a non-profit organization.  In the vast majority of Christian ministries – far more than 99 percent of ministries – board members are volunteers who receive no compensation.  Not so at David C. Cook.  Board members are paid.  The payments are relatively small.  Doornbos said they get $2500 per board meeting, and the board meets twice a year.  
Doornbos praised his board.  He said that the time commitment to serve on the board of a large and complex ministry is significant, and that some of his board members lost income by serving on the board.  
But the same could be said of most non-profit boards, especially the boards of large organizations.  Michael Martin, president of the Evangelical Council for Financial Accountability (ECFA), said, "We don't commonly see board members compensated in Christian ministries."  Martin added, though, that "the practice is not prohibited by the ECFA standards."  David C. Cook is a member of the ECFA.  Martin added that "if a board member receives significant compensation, ECFA wouldn't consider that individual 'independent' in evaluating whether the organization has the required majority of independent board members necessary" to meet ECFA's standards.  The Internal Revenue Service places a limit of $10,000 on payments to board members.  
Demolishing History
Today, Cook's stylish 100,000-square-foot building in Colorado Springs is nearly empty, the result of years of downsizing.  About half of the space has been leased to other Christian ministries, but in the post-COVID environment they are discovering that offices – even stylish ones – are not as attractive to employees as they were in the past.  The land around the building, which Cook bought when it moved to Colorado Springs, has mostly been sold off.  
And if one empty headquarters building is a problem, two empty HQs are double the trouble.  Cook never sold the organization's former 24,000-square-foot headquarters building in Elgin, Ill., the one it vacated in 1995 to move to Colorado.  Now, it is 118 years old and rapidly deteriorating.  Kane County records show property taxes were $64,296 for 2018.  Plus, the building is deteriorating because of a water main break and flooding damage.  To repair the building and bring it up to current building code standards would cost $4-million, Cook's COO Scott Miller told local Elgin media.  
Cook decided to demolish the building instead, and that put the Christian ministry in conflict with both the city and with local historic preservation advocates.  The Elgin City Council nominated the building for landmark status over the objections of David C. Cook leadership.  Local news reports say that's the first time that's happened in the city's history.
It's hard not to see the slow deterioration of the once elegant mansion that David Caleb Cook himself built in 1901 as a nearly perfect metaphor to describe what is happening to the organization itself.