School Group ACSI Now Has Church Status From IRS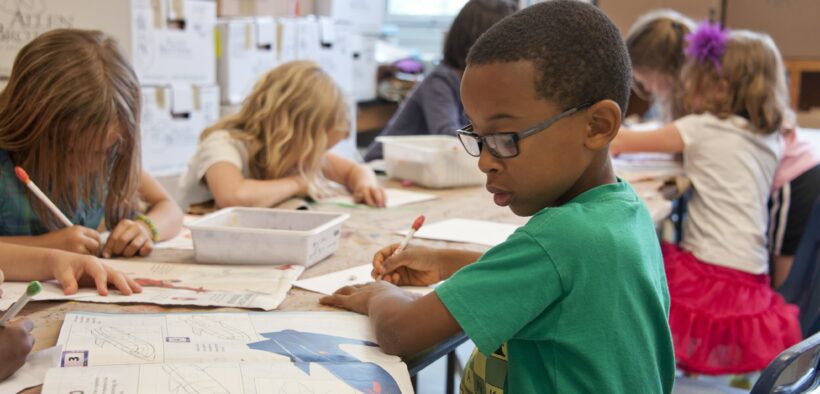 Colorado Springs already had hundreds of churches, but the IRS says it now has one more. The Association of Christian Schools International, with affiliated schools serving 5.5 million students in 100 countries, now qualifies as an association of churches.
This change in tax status is among many developments at ACSI:
Its member schools in the U.S recorded 35% higher enrollment than at the start of the pandemic, reversing enrollment declines in previous years. ACSI said the growth was due, in part, to Christian schools returning to in-person instruction "much sooner" than local district schools.
Its income rose by nearly $5 million in 2022, to $35.3 million, while its assets grew by nearly $11 million, to $44 million.
It has increased its legal activism, joining a lawsuit filed by Alliance Defending Freedom, a strategic partner, challenging Biden administration guidance regarding LGBTQ issues for student athletes, and submitting more than 20 amicus briefs since 2019 in court cases concerning evangelical, Catholic and Jewish schools.
And it is upping its advocacy role, seeking to raise a minimum of $10 million to support legal, lobbying and public relations efforts behind its push to have more Christian schools receive more public tax dollars through school choice legislation.
MinistryWatch reached out to ACSI a month ago and received answers to some questions on Feb. 6, but ACSI has not provided answers to follow-up questions promised two weeks ago.
Association of schools or churches? 
Founded in 1978, ACSI has long said its role was to provide one of the three legs on a stool that support students' spiritual development: home, church, and schools.
Now it is claiming to the IRS that it also plays an ecclesiastical role, even though it has no  religious doctrine, liturgy, church officers, ordained leaders, place of worship, regular religious services, or church members—factors in the IRS's definition of a church. Nor are ACSI's legal claims that it is a church supported by any of its policies, literature, or websites. Its mission statement still reads: "ACSI exists to strengthen Christian schools and equip Christian educators."
"The Association qualifies as an association of churches because it is a cooperative undertaking involving local member churches with shared doctrinal beliefs that engage in a concerted effort to carry out a common religious purpose—impacting students of all ages with the gospel of Jesus Christ," said a statement provided by ACSI spokesperson Caitlyn Berman.
But even though ACSI claims it has "local" or "cooperative member churches," it offers no membership for churches, only schools—many of which are church-owned and -operated—and individuals.
ACSI said its new tax status was "based upon the advice of external public accountants," "better represents the Association's operations," and "provides greater protection for the ministry given its faith-based foundation." But it declined to explain any operational benefits or indicate what kind of protection it needed.
Church status means that nonprofits don't need to file 990 forms that reveal their executive salaries, grants, and major expenditures. ACSI is an ECFA member and provides its audited financial statements to those who ask.
"Audited financials represent genuine transparency," said ACSI's Berman, but she declined to provide any salary or expense information it previously disclosed in its 990 filings.
ACSI's decision to register as a church led MinistryWatch to downgrade its financial transparency grade from "A" to "C."
There are references to churches on ACSI's website, but they indicate the association doesn't serve churches but instead sees them as potential audiences for its advocacy efforts. "Key Activities" and advocacy "Action Items" include:
"Tell the ACSI Story, by advocating for Christian education in strategic areas of influence (pastors, churches, denomination leaders, para-church ministries, legislators, donors, etc.)"
"Develop Communications and Relationship Cultivation Plan—With the top influencers among pastors, churches, denomination leaders, para-church ministries, legislators, donors, etc."
LGBTQ lawsuit and school choice advocacy
ACSI is part of two trends fueling the growth of Christian schools and homeschooling: culture war battles over the curriculum and sexual standards at public schools, and a growing school choice movement that provides more public funding for private religious schools.
For example, ACSI said it intervened in the LGBTQ rights lawsuit to "Protect Fairness in Women's Sports."
ACSI is also benefitting from a move in states to promote "school choice" by allowing parents to use tax dollars to send their children to Christian schools. Last year, Arizona Gov. Doug Ducey signed into law legislation to create one of the largest school voucher programs in the nation, and Iowa's governor has since called for universal school choice legislation.