Weekly Review

ECFA Membership Changes, MinistryWatch Database Changes, On This Date in MinistryWatch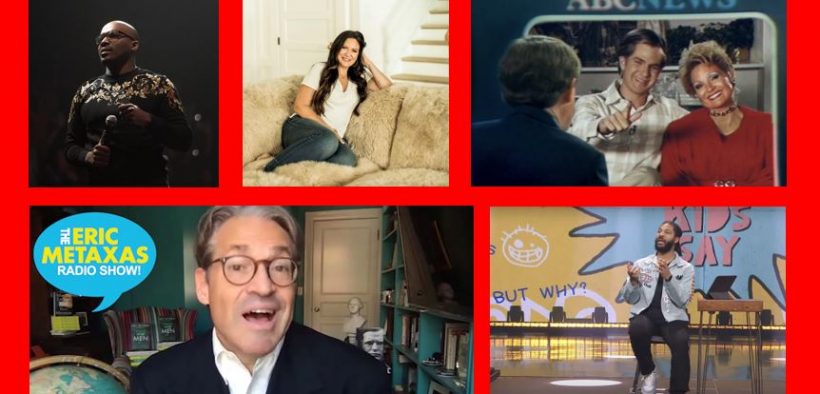 MinistryWatch 1000 Database Changes.  MinistryWatch now has more than 1,000 ministries in its database. These ministries represent more than $36.5-billion in total revenue, most of that donor revenue from evangelicals. The following ministries have their profiles updated with the most recent year's financial data. The Financial Efficiency rating of each ministry is in parenthesis. If this rating represents a change from the previous year, that change is noted: Bible Project (Up 3 to 4 Stars, Transparency Grade: D, DCS: 45), Circle Urban Ministries (Down 2 to 0 Stars, Transparency Grade: From C to A, DCS: 80), Crossover Global (From 1 to N/A Stars, Transparency Grade: From C to D, DCS: 60), CURE International (Down 4 to 3 Stars, Transparency Grade: A, DCS: 80), Denver Seminary (Up 1 to 2 Stars, Transparency Grade: C, DCS: 70 to 75), Development Associates International (5 Stars, Transparency Grade: A, DCS: 95), DiscipleMakers, Inc.  (3 Stars, Transparency Grade: A, DCS: 100), Echo, Inc.  (2 Stars, Transparency Grade: A, DCS: 100), Faith Comes By Hearing / Hosanna Ministries (4 Stars, Transparency Grade: C, DCS: 60), Family Life Communications Inc. (previously Family Life Broadcasting System) (4 Stars, Transparency Grade: A, DCS: 80), Far East Broadcasting Company, Inc.  (3 Stars, Transparency Grade: A, DCS: 100), Feed The Children (4 Stars, Transparency Grade: C, DCS: 60), Herald of Truth (1 Star, Transparency Grade: D, DCS: 65), Inspire International  (3 Stars, Transparency Grade: D, DCS: N/A), Lifeline Children's Services Inc.  (3 Stars, Transparency Grade: A, DCS: 90), MANNA Worldwide (4 Stars, Transparency Grade: A, DCS: 80), Media Dream / Alkarma TV (Down 5 to 4 Stars, Transparency Grade: A, DCS: N/A), SIL International (2 Stars, Transparency Grade: A, DCS: 80), The Embassy Center Inc.  (0 Stars, Transparency Grade: D, DCS: 45), The National Center on Sexual Exploitation (Down 4 to 1 Star, Transparency Grade: From D to C, DCS: 70 to 65), United Bible Societies (5 Stars, Transparency Grade: D, DCS: 65), YWAM San Diego / Baja (From 2 to N/A Stars, Transparency Grade: C, DCS: 55 to 65). The following ministry has been added to the MinistryWatch database with the most recent year's financial data: Guiding Light Mission (2 Stars, Transparency Grade: A, DCS: N/A)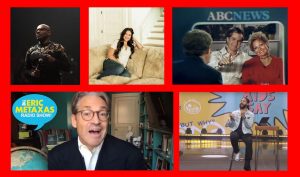 ECFA Changes.  The following organizations have had membership status changes in the Evangelical Council for Financial Accountability.  ADDITIONS:  None  REMOVALS: Mississippi Christian Family Services (Rolling Fork, Miss.), Arrow Child & Family Ministries (Spring, Tex.), Campus Renewal Ministries (Round Rock, Tex.), The Marriage Boot Camp (Frisco, Tex.)
On the Podcast:  Christian Schools in Ukraine, Lysa TerKeurst, Eric Metaxas, Jacksonville's Celebration Church.  On today's program, a pastor in Georgia pleads guilty to fraud after receiving COVID relief funds.  And the Colorado Springs-based Association of Christian Schools International, ACSI, is proving that the word INTERNATIONAL in its name is true by coming to the aid of member schools in Ukraine.  We begin today with updates on a couple of court cases involving Christian celebrities:  Eric Metaxas and Lysa Terkeurst.  You can hear the podcast on iTunes, Spotify, Stitcher, and other podcast apps, or you can simply click here.
Podcast Extra.  Michael Johnson, the president of the Slavic Gospel Association, is my guest on the MinistryWatch Extra episode this week.  He gives us a "boots on the ground" look at what's happening in Ukraine.  Listen here.
A Guide To Giving For Disaster Relief.  When disaster hits, Christians give.  But where they give can make a big difference?  Which organizations are most effective in these post-disaster situations?  MinistryWatch has published a list of organizations that are doing relief work and which have an "A" Transparency Grade and a 3-, 4-, or 5-star rating for Financial Efficiency.  It's a list of about 30 ministries, and you can find it on the front page of our website.  I'll also include a link in the show notes to this program.  Link to list HERE.
Ukraine Giving.  If you want to give specifically to ministries working in and near Ukraine, click here.  We've posted this link for the past few weeks, but I want to keep it in front of you, and I also want you to know that we continue to add new ministries and additional information about existing ministries.  So if you haven't hit the link in a week or so, you might want to hit it again.
Access to MinistryWatch content is free.  However, we hope you will support our work with your prayers and financial gifts.  To make a donation, click here.
Send Us Your News Tips.  Do you have a story idea for MinistryWatch?  If so, send us an email.  A lot of the stories we do originate from our readers and listeners.  They send us news tips, press releases, emails, questions, and links.  So, if you have a story you'd like us to cover, or a ministry that you think needs a closer look, please email us.  Our email is [email protected].  That will come directly to my desk, and we'll take it from there.  
Salary Data Now In MinistryWatch Database.  We now have salary information for nearly 6,000 executives from more than half of the ministries in the MinistryWatch 1000 database.  So check out this new addition by clicking on the red button at the top of this page, or click here.  That takes you to our database.  The search engine is right there, and you can type in the name of a ministry you're interested in and our profile will pop right up – now, with compensation information for the top executives.
Audio Version of Faith-Based Fraud Now Available. Thanks to those of you who made my new book Faith-Based Fraud a best-seller in several Amazon categories this week.  It's now available in paperback and e-book versions.  To get your copy, click here.  This week, the new audio version released.  You can get that from Audible by clicking here.  
75 Red Flags.  MinistryWatch has released a new free booklet, "75 Red Flags To Consider Before Donating For A Christian Ministry."  To read more, and to download your free, printable copy of the 18-page booklet, click here.
MinistryWatch Video.  A reminder that we have created a short (3.5 minutes) video that explains what we do here at MinistryWatch, and why.  If you're new to MinistryWatch, I hope you'll check it out.  To find it, click here.
On This Date at MinistryWatch.  EIGHT YEARS AGO:  On April 1, 2014, MinistryWatch published its first warnings about St. Matthews Churches, which uses direct mail campaigns to prey on the elderly.  You can read that article here.  Recently, I was interviewed by the WSOC-TV here in Charlotte about this organization.  You can watch that segment here.
A Few Housekeeping Notes:
Some of our listeners probably know that a movie about the PTL scandal involving Jim and Tammy Bakker won a couple of Oscars at Sunday nights Academy Awards ceremony.  Those wins have renewed interest in the movie, a movie that I found to be pretty mediocre.  We've posted a review of the movie that was originally written last year, when the movie came out, that articulates some of the movie's limitations, including problems with its historical accuracy.  I encourage you to check it out here.
I also want to mention that there's a new way to give to MinistryWatch.  You can now give via text.  I've got to admit that this is not my preferred way of giving, but I'm kind of old school.  If this is your preferred way of giving, just text @ministrywatch to 52014.  Again, that's @ministrywatch to 52014.  I tried it myself, and it was pretty easy. So if I can do it, anyone can.