CitiHope International uses small cash budget to big effect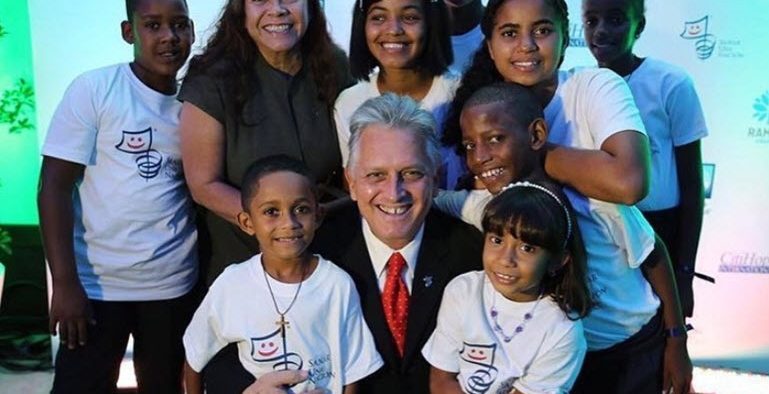 For CitiHope International, a New York charity that has provided medical and nutritional assistance in dozens of countries for nearly three decades, major fluctuations in annual income are par for the course. 
The charity 

received

 nearly $90 million during its 201

5

-201

6

 fiscal year.

 

The next year it received more than $250 million, an increase of 

277

 percent.

 

The 

charity's 2017-2018

 income decreased by 

more than 

half

,

 down to $127 million.

 

Income for 2018-2019 was only $45 million.

 
There are two primary causes behind CitiHope's irregular income, and understanding these factors can help donors grasp important differences in how charities operate and report their finances 
"The fluctuations that you see in our income are due to gifts-in-kind," said CitiHope's Chief Financial Officer, Jessica Moore. "We receive donated medicines from U.S. pharmaceutical companies, and the amount we receive varies year to year." 
Moore also said CitiHope recently changed the way it values the medicines and goods it receives. 
"In the past, we valued donated medicines based on their average wholesale price," she said. "But two years ago, we switched our valuation process, using the medicines' wholesale acquisition cost. And the WAC valuation is typically quite smaller than the AWP valuation." 
Why should donors even care about how charities value gifts–in–kind? The Federal Trade Commission makes it clear in a FAQ section on its website. 
How could false reporting of gifts-in-kind affect potential donors like me?

A charity might mark-up the value of goods to make their organization appear more financially successful than it really is. This helps the organization hide high fundraising and administrative costs, since they then appear to be a smaller percent of overall expenses than they actually are. This may falsely increase an organization's ranking by charity watchdogs.
Global Outreach With Humble Beginnings 
In 1975, Nazarene pastor Paul Moore was on a mission to reform New York City. As The New York Times reported: 
The Lambs Club, a Times Square landmark and long‐time rendezvous for people in the theater, has been bought by a church that hopes to use it as a focal point from which to "clean up Times Square" according to the church's pastor. 
Both government and cultural leaders supported the church's efforts, believing they would help improve and revitalize the theater district. 
CitiHope was incorporated in 1979, and for a decade it focused on helping people dealing with homelessness and drug addiction, as well as a daily radio ministry. 
The charity went international in 1990, delivering donated medical supplies to people in Belarus, which was contaminated by the disastrous Chernobyl nuclear meltdown, just over the border on Ukraine. 
Since then, CitiHope has distributed more than $1 billion in medicine, medical supplies, nutrition and developmental resources worldwide, according to CEO Paul Moore II, the son of the charity's founder, and the husband of CFO Jessica Moore. 
Gifts-in-kind Promote Healing 
Donated goods can be a win-win-win for donors, charities, and the people they serve, according to the Federal Trade Commission: 
When used and reported as intended, gifts-in-kind can be an important part of a charity's programs. Worthy causes get much needed supplies, donors may get a tax deduction, and items that might otherwise be destroyed or discarded are put to good use. 
Many large relief and development organizations such as Compassion International accept and distribute gifts-in-kind. But for CitiHope, gifts-in-kind make up the vast majority of its annual income. Its annual cash income has averaged only $700,000 and $1.4 million over the last four years. 
The company does little fundraising, but instead relies largely on relationships for its financial support. 
CitiHope uses the cash to ship and distribute the donated goods, train partners overseas, and cover overhead and administrative costs, including salaries for Paul and Jessica Moore, the charity's only two fulltime employees. The charity's office is currently the Moores' home. 
It operates one international office—CitiHope Dominicana in the Dominican Republic—but otherwise has a small administrative footprint and budget.  
This lean operation is the reason CitiHope earns rave reviews from charity watchdogs, and can boast that it dedicates "99.1% of all resources directly to programs, leaving only .9% for program management and fundraising."  CitiHope's MinistryWatch rating is 4 out of 5 stars.  You can read the complete MinistryWatch entry here. 
CitiHope is a Christian organization that works with local Christian organizations around the world, but it doesn't proselytize, and it gives aid to anyone, regardless of religious belief.  
"Companies that donate to us appreciate our strong value system and our strong faith, but they don't want to support proselytizing," said Jessica Moore.