Elevation Church Annual Report Shows Massive Growth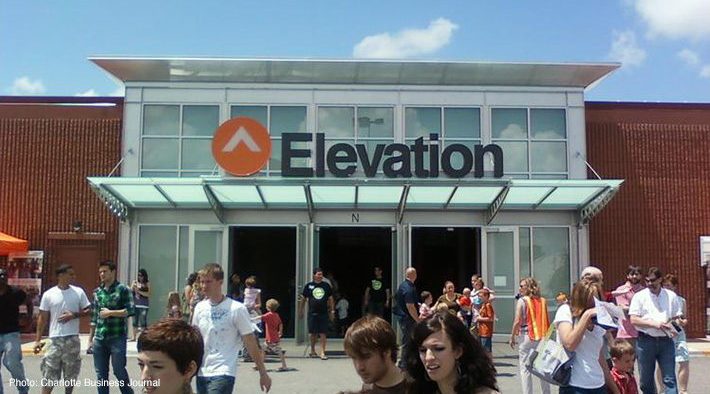 Elevation Church, a Charlotte, N.C., megachurch that has become one of the largest in the country, had a cash surplus of more than $26-million for its year ending Dec. 31.  That according to its recently released 2019 annual report.
The church took in a total of more than $91-million last year.  About $80.2-million came from offerings to the church, and about $11.2-million came from other sources, including the church's music label Elevation Worship.
The church's balance sheet also showed more than $116-million in assets, most of that real estate.  
The largest expenses for the church were personnel costs ($21.7-million), and church ministries ($10.4).  The church spent about $8.3-million, or about 10 percent of its donation income, on "Outreach" activities.  
Elevation Church, whose pastor is Steven Furtick, has 19 physical locations as of Dec. 31, 2019.  They included facilities in North and South Carolina, Virginia, and Florida.  The church also has a location in Toronto, Canada.  The church opened its 20th location in January in Orlando.
The church, through Steven Furtick Ministries, also has a significant media presence both throughout the United States and around the world.  Services from Elevation Church are broadcast on the Trinity Broadcasting Network (TBN) and The Hillsong Network.  According to the annual report, "The Church also broadcasts on various local stations in cities in which the Church has a physical location."  Revenue from national media activities was $2.67-million in 2019.  Expenses related to national media were about $1.97-million.
Elevation Worship is also a significant money-maker for the church.  Started in 2007, Elevation Worship has released more than a dozen albums.  The earliest releases were independent, and later the band moved to the Essential/Provident record label.  Recently, Elevation Worship has released albums on its own label.  At least eight of the albums have cracked the Billboard Top 200, and the most recent album – "Graves Into Gardens" – peaked at #34 on the Billboard all-genres chart and #1 on the Christian music chart.
On the strength of these sales, Elevation Worship generated more than $6-million in revenue last year.  Expenses associated with Elevation Worship were less than $3-million.