Charges Against Virginia Pastor of Soliciting Sex With a Minor Dropped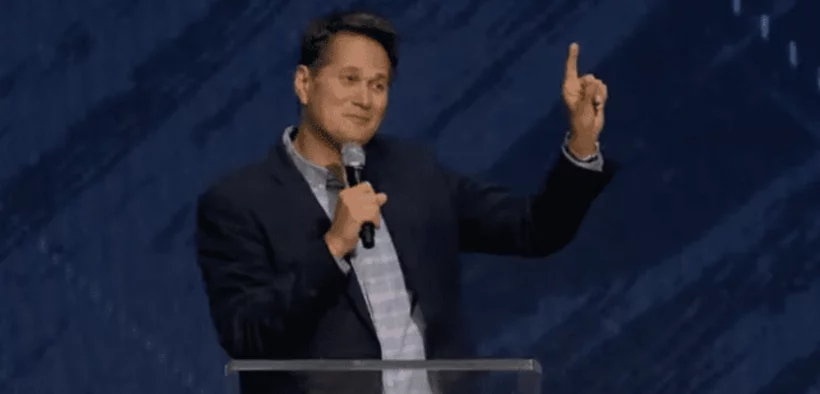 On Tuesday (October 11), all charges against John Blanchard, senior pastor of Rock Church International in Virginia Beach, Virginia, were dropped following a request made by prosecutors. Blanchard was arrested on charges of solicitation of prostitution of a minor in the Fall of 2021 after being caught in a police sting operation.
According to WVEC-TV, prosecutors can refile the charges at a later date if they feel they have enough evidence against Blanchard.
Blanchard was one of 17 men arrested on October 29, 2021, in a sting conducted by the Chesterfield County Police Special Victims Unit. In the operation, police posed as minors in online interactions with suspects, arranging to meet with them for sex. When the suspects arrived, they were greeted by police and arrested. 
Following his arrest, Blanchard was charged with solicitation of prostitution from a minor age 16 or older and using a vehicle to promote prostitution or unlawful sex. 
While it does not appear that Blanchard has preached at Rock Church since his arrest came to light, he is still listed as the church's senior pastor and featured in pictures across several pages on their website. Though Blanchard did preach a mere two days after his arrest and release on bail, he has since "voluntarily stepped back as lead pastor and from all his ministerial duties until this present situation is totally resolved."
In Blanchard's stead, Bishop Anne Gimenez has stepped in as lead pastor, sharing the pulpit with Blanchard's wife, Robin, according to a statement posted to the Rock Church website in November 2021 and which still remains live on their homepage. 
Access to MinistryWatch content is free.  However, we hope you will support our work with your prayers and financial gifts.  To make a donation, click here.
"Rock Church is committed to honesty and integrity in dealing with charges or accusations of sexual misconduct or immorality among its leaders and will support any investigation arising from accusations of violation of this standard among its staff and leaders in an effort to find the truth and to protect its members, church families and their children, at all times," the statement says. 
The statement goes on to say, "As followers of Christ, we must remember that redemption, salvation, grace, mercy and healing are all gifts given to the children of God. Although everyone must address their own convictions and consequences, our assignment as believers is not to condemn, but to be agents of God's love, healing, justice, and reconciliation."
After Blanchard was charged in 2021, a woman who formerly worked for him as an assistant came forward and publicly accused Blanchard of having sexually abused her. She had filed charges against Blanchard in 2019, but Blanchard was acquitted. During those court proceedings, Blanchard had continued in his ministerial duties at Rock Church. 
Following Tuesday's hearing, Blanchard's lawyer said he was "pleased with the outcome" of the case. 
In a statement to WTKR News 3, Gimenez said, "We have always believed in John's innocence…He has spent the time in fasting and prayer and has invested much time in his family and education. We anticipate his resumption of church duties in the near future." 
This article was originally published by ChurchLeaders.com.