Ep. 214: Hot Youth Pastors, Pastor Arrested For Capitol Riot Involvement, and MinistryWatch Changes Financial Efficiency Formula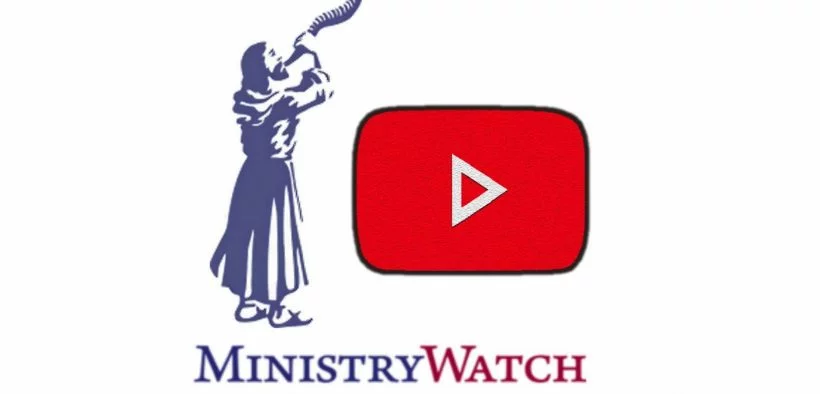 On today's program, we examine a ministry called Pre-Born!, which has grown dramatically over the past three years.  We'll tell you why.  Also on today's program, another pastor has been charged with felonies for his participation in the Jan. 6, 2021, riot at the U.S. Capitol.  We'll have details.  We begin today with the strange story of a youth pastor whose lapse in judgment has garnered national attention.
A reminder that I'll be hosting a lunch for MinistryWatch friends in Charlotte on October 26, and I'll be in Newport Beach, California, on November 15.  If you live in those cities, you should be getting an email from me with more information, but if you want to make sure that you get an invitation, please email me and I'll make sure you get the details.  All of these lunches are FREE.  They're just our way of saying THANK YOU for being a part of our work.
And I also want to mention that we have slightly tweaked our Financial Efficiency Rating formula.  We now divide the database into fifths, or quintiles.  That means the top 20 percent of ministries get a five-star rating, the next 20 percent get four stars, etc.  That's slightly different than the dividing lines we used before, and it has resulted in about 100 ministries getting new scores – some higher and some lower.  We've got a complete explanation of what we did, and why, in the Thursday email.
 The producers for today's program are Rich Roszel and Jeff McIntosh.  We get database and other technical support from Cathy Goddard, Stephen DuBarry, Emily Kern, Rod Pitzer, and Casey Sudduth. Writers who contributed to today's program include Kim Roberts, Anne Stych, Dale Chamberlain, Yonat Shimron, and Christina Darnell.
Special Thanks to Church Leaders dot com for providing material for this week's podcast.
Until next time, may God bless you.
Podcast: Play in new window | Download
Subscribe: RSS